In the realm of gemstones, July is adorned with a gem of unparalleled beauty – the ruby. With its captivating fiery red hue, the ruby stands as a symbol of passionate splendor and enduring love.
Let us embark on a captivating journey to uncover the allure of July's cherished birthstone, exploring its rich history, vibrant symbolism, and the timeless elegance that has enchanted jewelry enthusiasts for centuries.
Ruby: A Symbol of Fiery Passion and Royalty
Ruby's allure lies not only in its radiant red color but also in the profound symbolism it carries. Known as the "King of Gemstones," the ruby has been cherished throughout history for its rarity, beauty, and association with nobility. In ancient cultures, rubies were believed to protect warriors in battle, ensuring victory and invincibility.
Throughout the ages, rubies have adorned the crowns and jewelry of royalty, signifying power, wealth, and divine favor. This gemstone's mesmerizing beauty has also made it a symbol of passionate love, inspiring countless tales of romance and devotion.
The Allure of Ruby Jewelry
Ruby's mesmerizing allure makes it a prized gem for crafting exquisite jewelry. From captivating rings to elegant necklaces and dazzling earrings, ruby jewelry exudes sophistication and elegance. The most sought-after rubies possess a vivid red color with a hint of blue, often referred to as "pigeon's blood" red.
The red color of rubies is said to evoke emotions of love and passion, making it a popular choice for engagement rings and anniversary gifts. Its timeless appeal ensures that ruby jewelry remains a cherished treasure, passed down through generations as a symbol of enduring love and devotion.
Unearthing the World's Finest Rubies
Rubies are found in various regions around the world, with some of the most renowned sources including Myanmar (formerly Burma), Thailand, Sri Lanka, and Mozambique. Myanmar, in particular, is known for producing exquisite "Burmese rubies," which are highly coveted for their deep red color and exceptional clarity.
The process of mining rubies involves careful excavation and extraction from the earth, followed by expert cutting and polishing to reveal their brilliant beauty. The journey from rough ruby to exquisite jewelry piece requires the skill and craftsmanship of talented artisans, ensuring that the gem's allure is fully revealed in its final form.
Frequently Asked Questions
1. Are rubies only available in red?
While red is the most well-known color for rubies, they can occur in various shades, including pink, orange, and purple. However, the vibrant red hue remains the most popular and prized among ruby enthusiasts.
2. What is the origin of the name "ruby"?
The word "ruby" is derived from the Latin word "ruber," meaning red. This name perfectly captures the gemstone's stunning red color that has fascinated humanity for centuries.
3. Do rubies have any healing properties?
In ancient times, rubies were believed to have healing powers, protecting against infections and promoting overall well-being. Today, some people associate rubies with enhancing energy, vitality, and courage, although such beliefs should not replace medical advice.
4. What makes Burmese rubies so special?
Burmese rubies, also known as "pigeon's blood rubies," are highly valued for their intense red color and exceptional clarity. They are considered some of the finest rubies in the world, and their rarity adds to their desirability among collectors and connoisseurs.
5. What is the hardness of rubies?
Rubies are known for their exceptional hardness. On the Mohs scale of mineral hardness, which ranges from 1 (softest) to 10 (hardest), rubies score an impressive 9. However, even with their exceptional hardness, it's essential to handle rubies with care to prevent any potential damage or scratching to their brilliant surface.
Embrace the Passionate Elegance of Rubies
In the captivating world of gemstones, the ruby stands as a vibrant symbol of passionate love and royal elegance. July's cherished birthstone, with its fiery red allure and timeless appeal, continues to captivate hearts and inspire enchanting jewelry designs. Whether you're celebrating a July birthday or seeking a gem that represents passionate devotion, the ruby's radiant beauty will leave an indelible mark on your heart.
As you explore the realm of gemstones, why not venture into the fascinating world of mood rings? These unique pieces of jewelry respond to your emotional state, displaying vibrant colors that reflect your feelings. Experience the allure of mood rings and embrace the captivating journey of self-expression through the radiant world of gemstones.
Delve deeper into the captivating world of gemstones and unlock the secrets of other birthstones, discovering the profound meanings and timeless elegance they hold. Let the passion of rubies and the enchantment of mood rings guide you on an extraordinary path of self-discovery and heartfelt connections!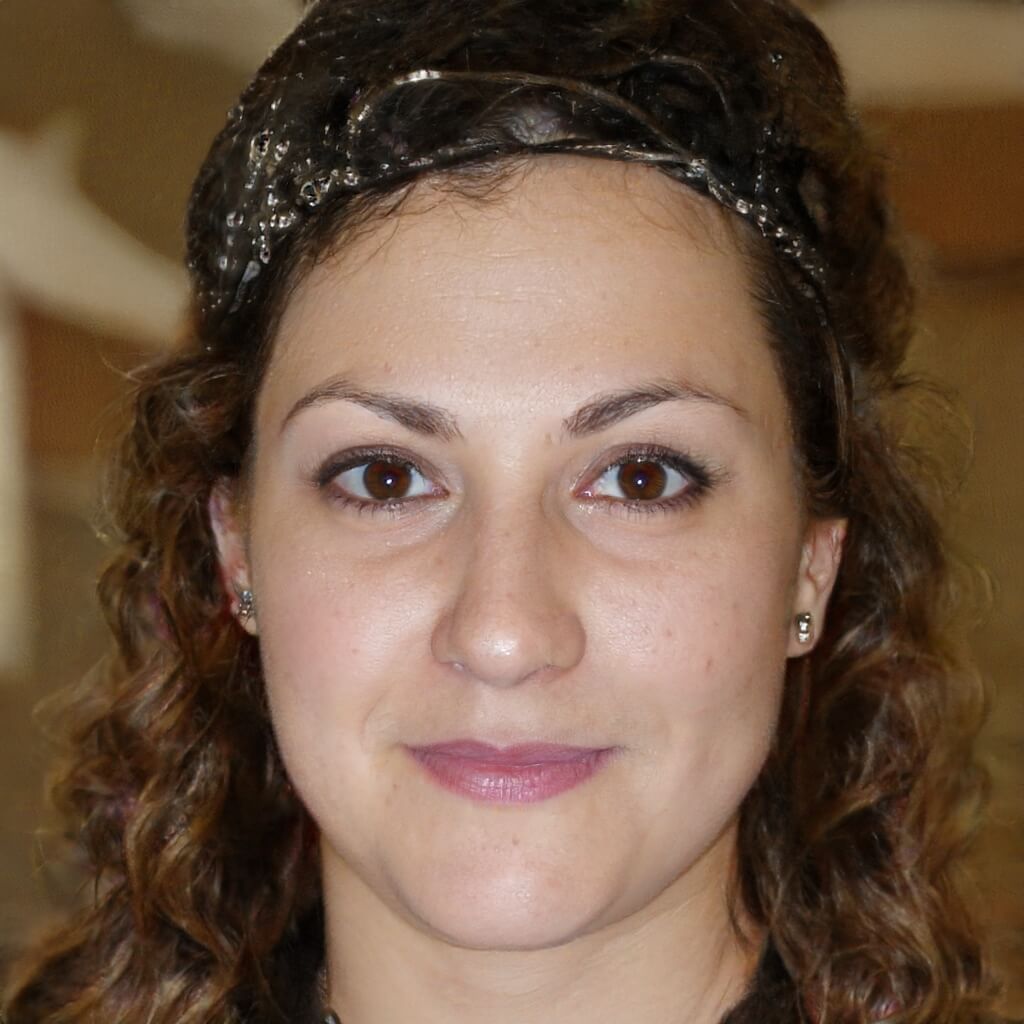 Co-Founder, Editor-In-Chief
Cynthia met Brian during one of their aid work on Typhoon Katrina, and they have been inseparable since. They both believe that Living By Example could be the best platform there is to write about subjects that will help people connect with others and give them a deeper understanding of different societies and cultures.