December's birthstone is none other than the stunning turquoise. With its rich history and symbolism, this gemstone has captured the hearts of many over the centuries. Known for its vibrant blue-green color, turquoise exudes a sense of tranquility and serenity. It is cherished for its unique characteristics and versatility in jewelry making. From gorgeous rings to necklaces, there are countless ways to showcase this beautiful gemstone in your personal style. But owning a turquoise gemstone comes with responsibilities, too – proper care is crucial to maintain its beauty and durability.
In this article, we will delve into the fascinating world of December's gemstone, exploring its significance, colors, popular jewelry options, and tips for keeping it looking as brilliant as ever. So let's embark on this journey together and discover all that turquoise has to offer for those born in December!
Turquoise: The Birthstone for December
If you were born in December, your birthstone is stunning turquoise. This gemstone, with its vibrant blue-green color, has been cherished for centuries due to its unique beauty and cultural significance. Turquoise is a hydrated phosphate of copper and aluminum that forms in the cracks of rocks under specific conditions. It is found in various parts of the world, including the United States, Mexico, Iran, and China.
Turquoise has long been admired by different cultures throughout history. Native Americans consider it a sacred stone that brings protection and good fortune. Ancient Egyptians prized turquoise for its association with the goddess Hathor and believed it had powerful healing properties. In Persia (modern-day Iran), people believed wearing turquoise could protect them from evil spirits.
In addition to its cultural significance, turquoise is also valued for its physical properties. It has a hardness of 5-6 on the Mohs scale, making it relatively durable for jewelry. Its color ranges from pale sky blue to deep greenish-blue, often displaying intricate matrix patterns.
When used in jewelry, turquoise adds a touch of elegance and sophistication to any outfit. Its calming hue evokes serenity and tranquility while enhancing one's sense of style. Turquoise can be fashioned into rings, necklaces, bracelets, and earrings.
If you were born in December, consider yourself lucky to have turquoise as your birthstone. It's stunning beauty and rich cultural history make it a truly special gemstone that will captivate anyone who sees it. Whether worn as jewelry or admired in its natural form, turquoise will always hold a place of honor among gemstones worldwide.
History and Symbolism of December's Gemstone
Turquoise holds great significance in many cultures around the world. In ancient Egyptian mythology, it was believed to be a symbol of protection and good fortune. The Native Americans viewed turquoise as a sacred stone that brought healing and spiritual well-being. Even today, this gemstone is revered for its calming energy and ability to promote inner peace.
The name "turquoise" comes from the French word for "Turkish," as the stone was originally brought to Europe through trade routes from Turkey. It has been used for centuries in jewelry and decorative objects due to its unique color and beauty.
As you can see, there's more to December's birthstone than meets the eye. Through its fascinating history and symbolic meanings, turquoise invites us into a realm filled with ancient wisdom and tranquility. Whether you wear it as jewelry or keep it close by as a talisman, may this beautiful gemstone bring you joy, protection, and harmony throughout your life.
Characteristics and Colors of December Gemstone
Turquoise, with its vibrant blue hue and mesmerizing patterns, is renowned for its unique characteristics and the array of colors it possesses. This gemstone is one of a kind, captivating anyone who lays eyes on it. The most striking feature of turquoise is its blue color, which ranges from pale sky blue to deep greenish blue. It often exhibits a web-like pattern known as a matrix formed by other minerals present in the stone.
One notable characteristic of turquoise is its porosity. This means that it has the ability to absorb oils and moisture from its surroundings. As a result, turquoise may change color over time or develop a beautiful patina, adding to its allure and individuality.
Turquoise also possesses an interesting optical property called chatoyancy or "the cat's eye effect." When cut en cabochon, this gemstone can display a bright strip of light that moves across its surface when viewed from different angles. This effect gives turquoise an enchanting and dynamic appearance.
In addition to its mesmerizing blues and greens, turquoise can exhibit other colors such as gray, yellow-green, or brownish tones—different amounts of copper and iron cause these variations in the stone's composition.
Whether you choose a piece of jewelry adorned with turquoise for yourself or as a gift for someone special born in December, this gemstone will undoubtedly captivate with its extraordinary characteristics and stunning palette of colors. Its uniqueness makes it an excellent choice for those seeking not only beauty but also symbolism in their precious stones.
Popular December Gemstone Jewelry
Immerse yourself in the captivating beauty of December gemstone jewelry as you envision vibrant hues and intricate designs adorning your wrists and neck. The popularity of December gemstones is undeniable, with their rich colors and symbolic meanings making them highly sought after by jewelry enthusiasts. One of the most popular gemstones for this month is turquoise.
Turquoise is known for its stunning blue-green color, reminiscent of tropical waters. It has been cherished for centuries by various cultures worldwide due to its unique hue that exudes tranquility and serenity. This gemstone is often associated with protection from harm and bringing good fortune to its wearer, making it an excellent choice for those seeking positive energy.
In addition to turquoise, another popular December gemstone is tanzanite. This exquisite stone was discovered relatively recently in Tanzania in 1967 and quickly gained fame for its mesmerizing deep blue-violet shade. Tanzanite symbolizes spiritual growth and transformation, making it a meaningful choice for those embarking on new journeys or seeking personal development.
When it comes to December birthstone jewelry, you'll find a wide array of designs. From delicate pendants showcasing a single stone to elaborate bracelets adorned with multiple gems, there's something to suit every style and preference. Whether you prefer classic silver settings or want to make a statement with gold accents, the versatility of these gemstones allows for endless possibilities when creating your perfect piece.
Caring for Your December Gemstone
Take good care of your stunning December birthstone jewelry to ensure its longevity and beauty. Caring for your gemstone requires some basic knowledge and regular maintenance. Follow these tips to keep your December birthstone looking its best:
Cleaning
Clean your gemstone regularly to remove dirt, oils, and other buildup that can dull its shine. Use a soft cloth or brush with mild soap and warm water. Avoid using harsh chemicals or ultrasonic cleaners as they may damage the stone.
Storage
Keep your December birthstone jewelry separate from other pieces to prevent scratches. Store it in a fabric-lined jewelry box or pouch to protect it from dust and moisture.
Avoid Extreme Temperatures
Gemstones can be sensitive to temperature changes, so avoid exposure to extreme heat or cold. For example, don't wear jewelry while swimming in hot springs or during winter sports.
Handling
Handle your gemstone jewelry with care. Avoid dropping it on hard surfaces, which can cause chips or cracks. When putting on or removing the jewelry, hold it by the metal parts rather than the gemstone itself.
Professional Inspection
Have your December birthstone jewelry inspected by a professional jeweler at least once a year. They can check for any loose stones, damaged settings, or signs of wear that may need repair.
Following these simple care tips, you can enjoy the beauty of your December birthstone jewelry for years. Remember to clean it regularly, store it properly, handle it with care, and have it professionally inspected when needed.
Frequently Asked Questions
Where can I buy December gemstone jewelry?
You can buy December gemstone jewelry at various places, both online and in physical stores. Jewelers offer many options, from traditional birthstone designs to more unique and customized pieces. Online marketplaces like Etsy and Amazon also have a vast selection. It's important to consider factors such as quality, price, and customer reviews when purchasing.
Can I wear a December gemstone if I wasn't born in December?
Yes, you can wear a December gemstone even if you weren't born in December. The gemstone with December is turquoise, known for its beautiful blue-green color. It is believed to bring good luck and protect against negative energy. Many people wear birthstone jewelry to connect with the qualities and symbolism associated with their birth month, but it's not limited only to those born in that month. You can wear a December gemstone simply because you admire its beauty or appreciate its significance.
Are there any alternative gemstones for December?
Yes, there are alternative gemstones for December. While the traditional birthstone for December is turquoise, you can also consider tanzanite and zircon as alternatives. Tanzanite is a vibrant blue-violet stone that exudes elegance, while zircon comes in various colors and is known for its brilliance. Both these gemstones make stunning alternatives to turquoise and can be worn by anyone, regardless of their birth month.
Can I wear December gemstone jewelry every day?
Yes, you can wear December gemstone jewelry every day. It is important to note that the December gemstone is turquoise, known for its unique blue-green color. Turquoise is a relatively soft stone, so it should be handled carefully to prevent scratching or damage. Additionally, regular cleaning and maintenance will help keep your December gemstone jewelry looking its best. Enjoy wearing your turquoise jewelry as a beautiful accessory in your daily life!
What is the most expensive December gemstone?
The most expensive gemstone associated with December is the blue zircon. It is highly prized for its intense blue color and high clarity. The rarity of this gemstone contributes to its higher price than other December birthstones. Blue zircons are known for their brilliance and can be found in various jewelry pieces such as rings, earrings, and necklaces. Their beauty and value make them a perfect choice for special occasions or as an investment piece.
With its rich history and symbolism, turquoise has been treasured for centuries. Its unique characteristics and range of colors make it a stunning choice for jewelry. Remember to take proper care of your December gemstone by keeping it away from harsh chemicals and storing it in a safe place. Enjoy wearing your turquoise jewelry and embrace the beauty of this enchanting gemstone all year round.
We hope this blog post was helpful for you. If you are interested in reading more about gem stones, visit Living By Example.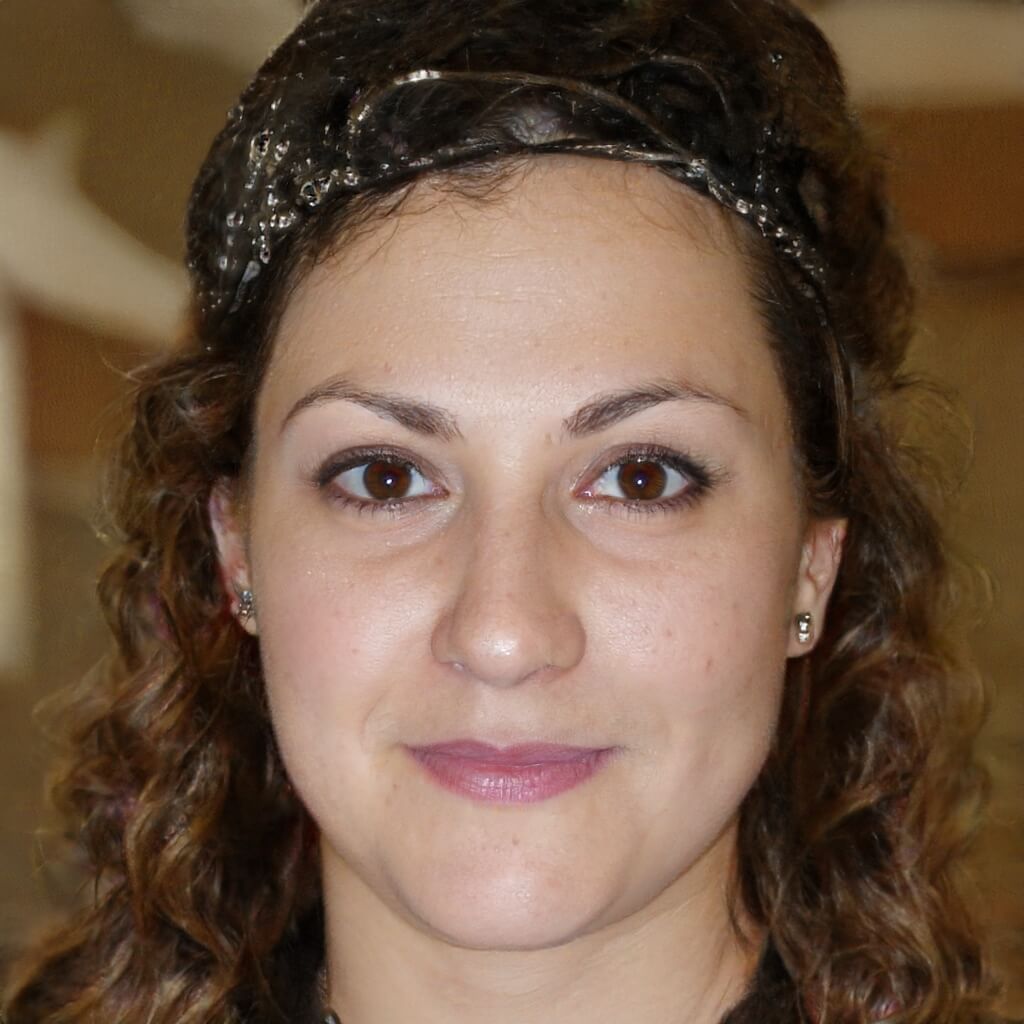 Co-Founder, Editor-In-Chief
Cynthia met Brian during one of their aid work on Typhoon Katrina, and they have been inseparable since. They both believe that Living By Example could be the best platform there is to write about subjects that will help people connect with others and give them a deeper understanding of different societies and cultures.