In the vast and vibrant world of gemstones, each color holds its distinct charm and significance. Black, a color often associated with depth, mystery, and elegance, holds a particular allure. So, when one asks, "what gemstone is black?"
The answer is not singular, but a fascinating array of precious and semi-precious stones. Each gem presents its unique character, features, and metaphysical properties. Let's embark on a fascinating journey through the world of black gemstones.
What Gemstone is Black?
Black gemstones have been sought after for their remarkable properties, stunning aesthetic, and versatile usage in jewelry. Their deep, dark hue symbolizes power, protection, and sophistication. In this section, we shall explore the wide spectrum of black gemstones that add elegance and depth to any adornment.
Black Onyx: The Stone of Inner Strength
Black Onyx, a variety of Chalcedony, is well-known for its rich, black hue, and is believed to impart strength and promote vigor, steadfastness, and stamina. It's a perfect embodiment of sophistication and strength.
Black Tourmaline: The Protective Shield
Famed as a powerful protective stone, Black Tourmaline is believed to shield its wearer from negative energies. Its deep black color, coupled with its metaphysical properties, makes it a cherished stone among collectors and enthusiasts.
Obsidian: The Volcanic Glass
Obsidian, a naturally occurring volcanic glass, is another fascinating black gemstone. Its smooth, glass-like surface and deep black color create a mesmerizing effect, making it a popular choice for statement jewelry pieces.
Jet: The Fossilized Wood
Jet is a unique black gemstone derived from fossilized wood. Its organic origin, combined with its warm, deep black color, brings an earthy and captivating allure to any jewelry.
Hematite: The Metallic Mirror
Hematite, with its metallic sheen and weighty feel, offers a unique take on the black gemstone spectrum. Known for its grounding and balancing energy, this mineral is not purely black but showcases a spectrum of dark hues, including charcoal gray and iron black.
Black Diamond: The Ultimate Luxurious Black
The rare and revered Black Diamond sits at the pinnacle of black gemstones. Renowned for its opaque black color and sparkling surface, the Black Diamond is a true embodiment of luxury and grandeur.
Black Spinel: The Master Healer
Black Spinel, a gemstone with an intense dark hue, is highly prized for its healing properties. It's believed to bring high energy, renewal, and inspiration to the wearer.
Black Gemstones: Origins and Formations
Each black gemstone is a testament to the magic of geological processes. Whether formed through high pressures and temperatures deep within the Earth or born out of the violent energy of a volcanic eruption, every black gemstone has a unique origin story to tell.
Formation of Black Onyx and Hematite
Black Onyx and Hematite are formed over thousands of years through sedimentary processes, where the deposit of layers upon layers of tiny quartz fragments takes place. This sedimentary formation gives these stones their unique bands and depth of color. As a result, each stone is a beautiful snapshot of time, holding millennia of history in its depths.
Origins of Black Tourmaline and Black Spinel
Black Tourmaline and Black Spinel owe their existence to igneous processes, forming deep within the Earth under extreme heat and pressure. The deep, rich black of these stones is testament to the intense conditions they are created under. Despite their different chemical compositions, both gems showcase the enduring beauty that arises from such powerful geological processes.
Birth of Obsidian: A Volcanic Tale
Obsidian has a fiery origin, born directly out of volcanic lava. The rapid cooling of the molten lava results in the formation of this glass-like gemstone. The speed of this cooling process prevents crystallization, leaving Obsidian with a smooth and glassy texture. Its pure black color is a testament to its fiery birth.
Formation of Jet: An Organic Journey
Jet stands apart with its organic origin. Formed from the remains of wood immersed in water under high pressure over millions of years, it eventually fossilizes into this black gemstone. Its connection to ancient life makes it uniquely valuable among gemstones. The smoothness and lightness of Jet are distinctive characteristics that point to its organic roots.
Creation of Black Diamond: A Cosmic Enigma
The formation of Black Diamonds is still shrouded in mystery. Some scientists believe that they may be the remnants of ancient supernovae – a cosmic origin that only adds to their allure. This extraterrestrial theory gives Black Diamonds an aura of mystique. Regardless of their origin, Black Diamonds remain one of the most sought-after gemstones due to their unique properties and captivating beauty.
Maintaining the Lustrous Appeal of Black Gemstones
Black gemstones, renowned for their captivating allure and intense depth, necessitate meticulous care to preserve their aesthetic charm and structural integrity. Ensuring they retain their original splendor involves several critical care practices.
Routine Cleaning for Consistent Brilliance
To keep your black gemstones gleaming, regular cleaning is crucial. Create a gentle cleaning solution with lukewarm water and a mild soap. Using a soft brush, gently cleanse the surface of the gemstone, removing any accumulated dirt or oils. Always remember to rinse your gemstones thoroughly to remove any soap residue, then pat dry with a soft, lint-free cloth to prevent water spots or streaking.
Thoughtful Storage to Prevent Damage
The way you store your black gemstones can significantly influence their longevity. It's paramount to store them separately, as black gemstones can scratch other jewelry pieces and vice versa. A fabric-lined jewelry box is ideal for storage, providing a soft surface that guards against scratches and reduces the risk of damage.
Avoidance of Harsh Chemicals and Extreme Heat
Just as crucial as what you should do to care for your black gemstones is what you should avoid. Subjecting these stones to harsh chemicals can lead to structural damage and discoloration. Household cleaning agents, chlorine in pools, and even cosmetics can harm your gemstones.
Furthermore, exposure to extreme heat can alter the gemstone's color and cause internal fractures. Therefore, it's wise to remove your black gemstones before using cleaning products or entering high-temperature environments.
Proper care for black gemstones ensures they remain as bewitching and vibrant as the day you received them, continually capturing admiration and radiating their signature, profound depth. By following these guidelines, you can enjoy the enigmatic beauty of your black gemstones for years to come.
Frequently Asked Questions
1. What are some popular black gemstones?
Popular black gemstones include Black Onyx, Black Tourmaline, Obsidian, Jet, Hematite, Black Diamond, and Black Spinel.
2. Are black gemstones expensive?
The cost of black gemstones varies greatly depending on the type of stone, its quality, and rarity. Black Diamond, for instance, is one of the most expensive black gemstones due to its rarity and demand. If you're interested to know the most expensive gemstones, check out our guide.
3. What is the symbolism of black gemstones?
Black gemstones are often associated with power, protection, and grounding energy. They're believed to instill strength, confidence, and stability in the wearer.
4. How do I take care of black gemstones?
To care for black gemstones, regularly clean them with mild soapy water and a soft brush, store them separately to avoid scratches, and avoid exposure to harsh chemicals and extreme heat.
5. Where are black gemstones found?
Black gemstones are found worldwide. For example, Black Onyx is found in various locations including Brazil, India, California, and Uruguay. Black Diamonds, on the other hand, are primarily found in Central Africa.
6. What black gemstone is the hardest?
Black Diamond is the hardest black gemstone and the hardest known material on Earth, ranking 10 on the Mohs hardness scale.
Conclusion
To answer the question, "what gemstone is black?" one must journey through a fascinating world of geological processes, symbolic meanings, and aesthetic appeal. Black gemstones, whether Black Onyx, Black Tourmaline, Obsidian, Jet, Hematite, Black Diamond, or Black Spinel, each carry a unique allure and significance that continue to captivate us.
If you liked this journey, you can also read about our article on the science behind mood rings at Living By Example and see how they help interpret your emotions.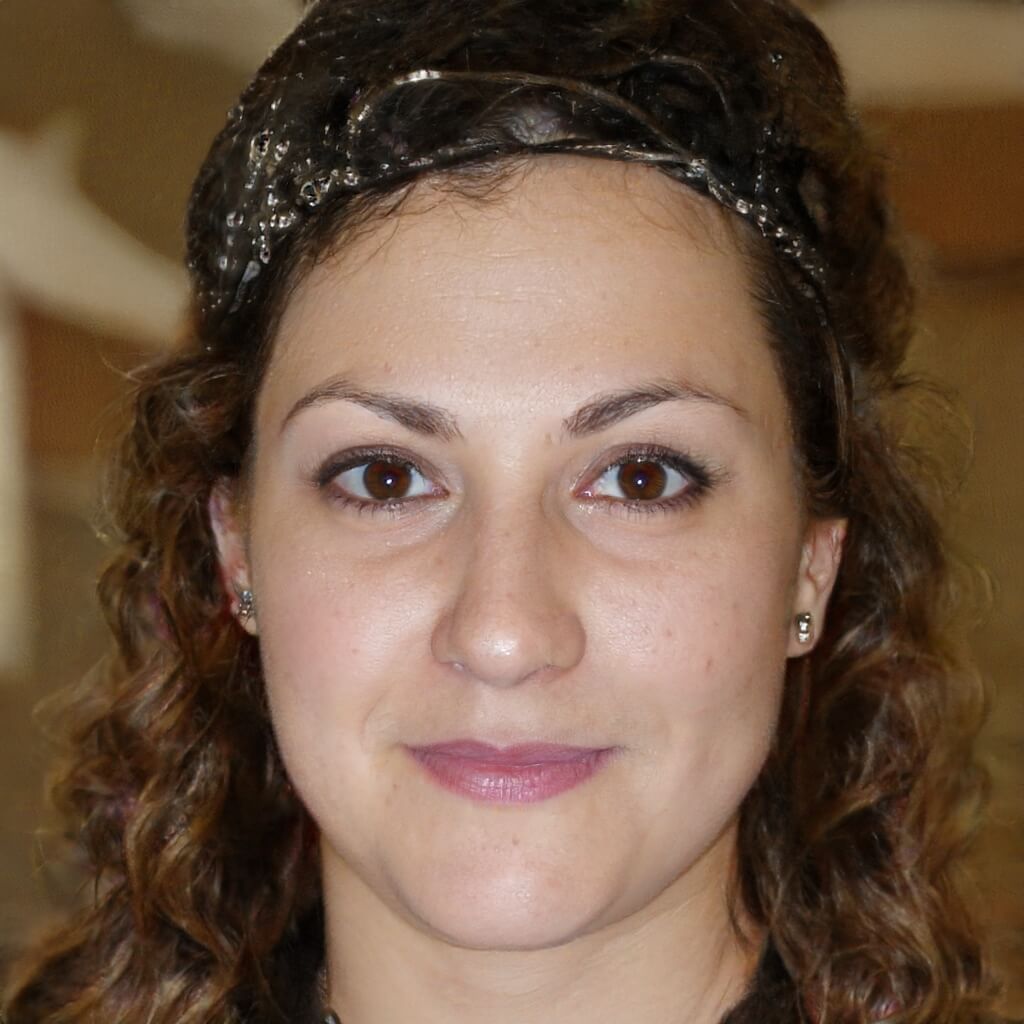 Co-Founder, Editor-In-Chief
Cynthia met Brian during one of their aid work on Typhoon Katrina, and they have been inseparable since. They both believe that Living By Example could be the best platform there is to write about subjects that will help people connect with others and give them a deeper understanding of different societies and cultures.