Are you curious about the gemstone that represents the month of August? Look no further, for we have all the information you need. The gemstone associated with August is none other than peridot. This beautiful green gem holds a rich history and deep meaning that will surely captivate your interest.
Peridot has been cherished for centuries due to its unique characteristics and properties. Its vibrant green color symbolizes growth, prosperity, and harmony, making it an ideal stone for those born in August. Whether you're a fan of jewelry or simply interested in the symbolism behind gemstones, peridot is a fantastic choice.
Let's delve into the fascinating history and meaning behind Peridot. We will also explore its distinctive characteristics and properties that set it apart from other gemstones. Additionally, we'll provide valuable tips on caring for your peridot jewelry to ensure its longevity and beauty.
So sit back, relax, and prepare to discover everything there is to know about the enchanting gemstone of August – peridot!
Peridot: The Gemstone of August
Did you know that Peridot is the dazzling gemstone associated with August? This beautiful gemstone, also known as "the Evening Emerald," has a rich history and captivating qualities that make it truly unique.
Peridot is a gemstone that belongs to the olivine mineral family. Its vibrant green color comes from its iron content, giving it a fresh and invigorating appearance. The intensity of this green can range from a pale yellow-green to a deep olive hue. It is often found in volcanic rocks, particularly in Arizona, China, and Pakistan.
One of the most fascinating aspects of peridot is its connection to ancient civilizations. Egyptians called peridot "the gem of the sun" and believed it protected against evil spirits. They even considered it to be Cleopatra's favorite gemstone. In Hawaii, peridot was revered as the "tears of Pele," the goddess of fire and volcanoes.
Aside from its historical significance, peridot also possesses remarkable physical properties. With a hardness rating between 6.5 and 7 on the Mohs scale, it is relatively durable for everyday wear. However, caution must be exercised as it can still be scratched or damaged if not handled properly.
Concerning metaphysical properties, peridot is believed to have several beneficial effects on its wearer. It promotes openness and harmony in relationships while calming anger and reducing stress. Additionally, some believe wearing a peridot can enhance one's intuition and help with spiritual growth.
Overall, peridot stands out as an incredible gemstone associated with August birthdays. Its stunning color, rich history, and positive metaphysical properties make it an excellent choice for those born during this summer month.
The History and Meaning Behind Peridot
Explore the captivating history and profound symbolism of Peridot, a mesmerizing gem with a wealth of meaning. The origins of peridot can be traced back thousands of years to ancient Egypt, where it was highly regarded and cherished for its vibrant green color. Peridot was often called the "gem of the sun" due to its radiant glow that resembled sunlight filtering through lush green leaves.
Ancient Egyptians believed peridot had mystical powers and could ward off evil spirits. They also associated it with fertility and abundance, making it a popular choice for jewelry worn by pharaohs and queens. Peridot was even found in the famous treasure trove of King Tutankhamun's tomb, further solidifying its status as a gemstone fit for royalty.
Beyond Egypt, peridot has been revered by many cultures throughout history. In ancient Rome, it was believed to bring good fortune and protect against nightmares. In medieval Europe, peridots were often set in religious artifacts as symbols of purity and innocence.
Symbolically, peridot is associated with healing, renewal, and growth. It enhances feelings of joy and positivity while reducing stress and anxiety. This gemstone is also thought to strengthen relationships and promote harmony within oneself.
Peridot's natural beauty, combined with its rich history, makes it a truly remarkable gemstone. Whether you wear it as jewelry or simply admire its brilliance from afar, this enchanting stone will captivate your senses and bring a sense of wonder into your life.
Characteristics and Properties of Peridot
Peridot, with its vibrant green color and mystical properties, is known for its ability to promote healing, renewal, and growth. This precious gemstone has long been treasured for its unique characteristics and properties. Let's dive deeper into what makes Peridot so special.
Color
Peridot is famous for its striking lime-green hue. Its color ranges from yellowish-green to olive green, with the most valuable stones exhibiting a vivid pure green shade. The intensity of the color depends on the iron content within the crystal structure.
Clarity
Peridots are typically transparent or translucent gemstones. They often contain tiny inclusions known as "lily pads" or "fingerprints," which are remnants of their formation deep within the Earth's mantle.
Durability
With a hardness rating of 6.5 to 7 on the Mohs scale, peridot is relatively durable and suitable for everyday wear. However, it is still essential to protect this gemstone from hard blows or sudden temperature changes that can cause fractures.
Luster
When properly cut and polished, peridot displays a lovely vitreous luster that enhances its brilliance and beauty.
Cleavage
Unlike many other gemstones that have distinct cleavage planes, peridot exhibits poor cleavage. This means it doesn't easily break along specific lines when subjected to stress or pressure.
Origin
Peridots can be found in various parts of the world, including Arizona in the United States, Myanmar (Burma), China, Pakistan, Egypt, Australia, Brazil, and Mexico.
Peridot's extraordinary combination of color and properties makes it a highly sought-after gemstone among jewelry enthusiasts worldwide. Whether worn as jewelry or used for metaphysical purposes such as enhancing personal growth and healing energies within oneself or others—peridot continues to captivate individuals with its radiant allure.
Peridot Jewelry: Stylish and Symbolic
Adorn yourself with the stylish and symbolic beauty of peridot jewelry, and feel the enchanting energy it brings to your life. Peridot, also known as the birthstone for August, is a stunning gemstone that has captivated people for centuries. Its vibrant green hue and unique properties make it a popular choice for casual and formal occasions.
Peridot jewelry comes in various styles, allowing you to find the perfect piece that suits your personal taste. From delicate earrings to elegant necklaces and exquisite rings, there is something for everyone. The lush green color of peridot adds a touch of nature's beauty to any outfit, making it a versatile accessory.
Not only is Peridot visually appealing, but it also holds deep symbolism. It is believed to bring good luck, abundance, and prosperity to its wearer. In ancient times, peridot was associated with the sun due to its radiant glow. It was thought to provide healing powers and protect against nightmares.
When selecting peridot jewelry, consider your personal style and preferences. Whether you opt for a dainty pendant or an eye-catching statement ring, wearing a peridot will add elegance and charm to any ensemble while symbolizing luck and abundance in your life.
Caring for Your Peridot Gemstone
Taking proper care of your peridot jewelry ensures its longevity and allows the enchanting energy of this stunning gem to thrive. Peridot is a delicate gemstone that requires gentle handling and regular maintenance to keep it looking its best. Here are some tips on how to care for your peridot gemstone.
Firstly, it's important to protect your peridot jewelry from harsh chemicals, extreme temperatures, and direct sunlight. Exposure to these elements can cause the stone's color to fade or change completely. When you're not wearing your peridot jewelry, store it in a soft cloth or a separate compartment in a jewelry box to prevent scratching or any other damage.
Cleaning your peridot gemstone is also crucial in maintaining its beauty. You can clean it using warm soapy water and a soft brush or cloth. Avoid using ultrasonic cleaners as they may damage the stone. After cleaning, rinse all soap residue and pat dry with a soft towel.
Peridots are relatively soft stones with a rating of 6.5-7 on the Mohs scale, so they should be handled carefully. Avoid wearing your peridot jewelry during activities that could expose it to scratches or impacts. It's also recommended to remove your jewelry before swimming or engaging in sports.
Lastly, regular inspections by a professional jeweler are essential for detecting any potential issues like loose stones or damaged settings. They can also help with re-polishing if necessary.
By following these simple guidelines, you can ensure that your peridot jewelry remains beautiful and vibrant for years. Remember, taking care of this remarkable gemstone will allow its captivating energy and symbolism to continue radiating through each piece you wear.
Frequently Asked Questions
Where can I buy Peridot gemstones?
You can buy peridot gemstones from a variety of sources. Jewelry stores, both physical and online, often carry peridot jewelry. You can also find peridot gemstones at gemstone retailers or specialized dealers who offer a wide range of gemstones. Additionally, check out auctions, estate sales, or even contacting individual lapidaries who work with peridots. Do your research and choose a reputable seller that offers genuine peridot gemstones.
Are there any celebrities who wear Peridot jewelry?
Yes, there are several celebrities who wear Peridot jewelry. One notable example is the Duchess of Cambridge, Kate Middleton. She has been spotted wearing a stunning peridot and diamond necklace multiple times. Additionally, actress Julia Roberts has been seen wearing peridot earrings at red-carpet events. These celebrities help to highlight the beauty and popularity of peridot gemstones in the world of fashion and jewelry.
What are some alternative birthstones for August?
If you're interested in alternative birthstones for August, there are a few options to consider. Sardonyx is one such gemstone known for its reddish-brown and white banding. Another option is Carnelian, which ranges from pale orange to deep red. Additionally, Peridot, the traditional birthstone for August, can be supplemented with Spinel or Tourmaline as choices. These stones offer unique beauty and symbolism that make them worthy alternatives for those born in August.
What is the price range for peridot gemstones?
The price range for peridot gemstones varies depending on size, quality, and origin. Peridots can range from a few dollars per carat for lower-quality stones to several hundred dollars per carat for high-quality stones with desirable characteristics. Larger peridots tend to be more expensive due to their rarity. It's important to consider the 4 Cs (color, clarity, cut, and carat weight) when evaluating peridot gemstones and their corresponding prices.
Can peridot gemstones be used in engagement rings?
Yes, peridot gemstones can be used in engagement rings. Peridots are known for their vibrant green color and are increasingly popular as a unique choice for engagement rings. They have a hardness of 6.5 to 7 on the Mohs scale, making them durable enough for everyday wear. Additionally, peridots symbolize love, abundance, and harmony, which makes them an excellent choice for couples looking for a meaningful and distinctive gemstone option.
So there you have it; now you know that Peridot is the gemstone of August. From its rich history and symbolic meaning to its unique characteristics and properties, Peridot is truly a gem worth celebrating. Whether you adorn yourself with a stunning piece of Peridot jewelry or simply appreciate its beauty from afar, remember to care for your gemstone to ensure its longevity. With proper maintenance, your Peridot will continue to shine brightly for years.
Visit Living By Example and read more about gem stones.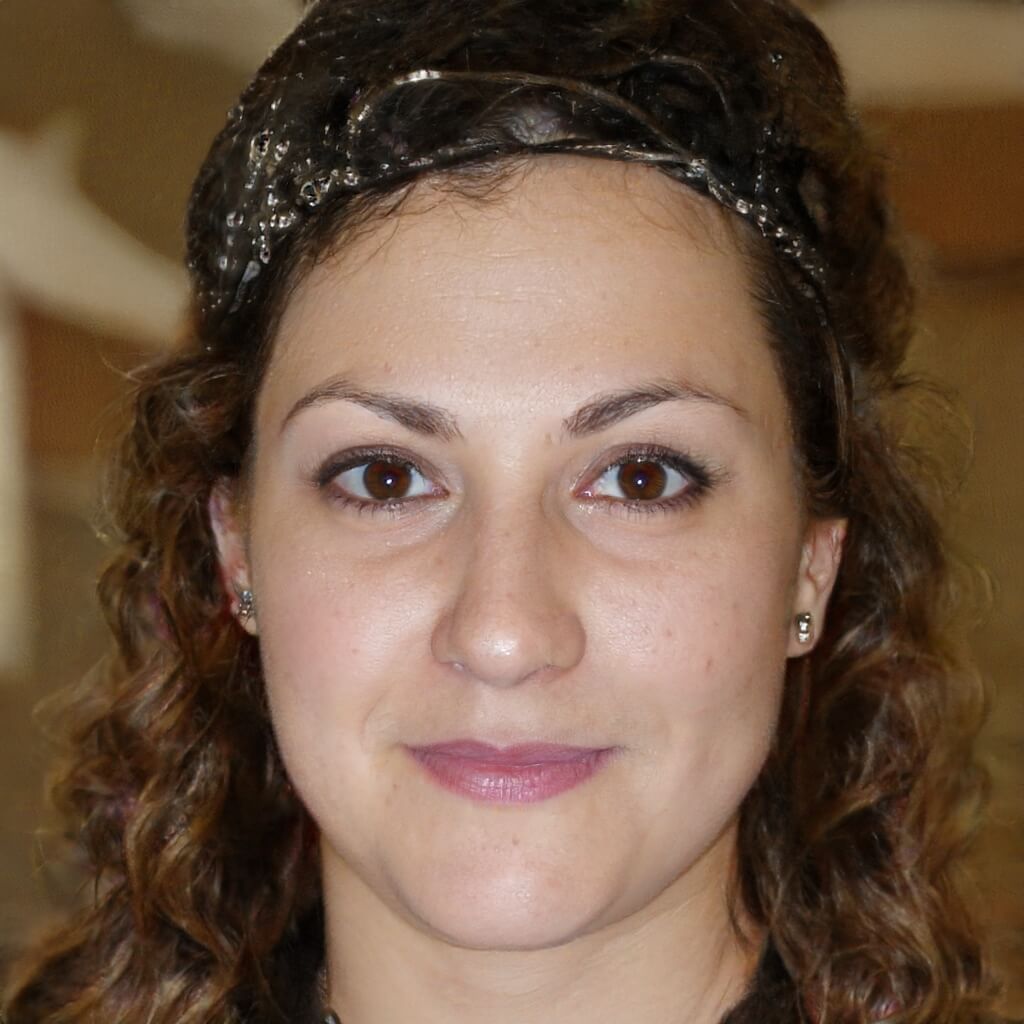 Co-Founder, Editor-In-Chief
Cynthia met Brian during one of their aid work on Typhoon Katrina, and they have been inseparable since. They both believe that Living By Example could be the best platform there is to write about subjects that will help people connect with others and give them a deeper understanding of different societies and cultures.