In the vast realm of gemstones, topaz stands as a true marvel, captivating hearts with its enchanting allure. Join us on an extraordinary journey as we unveil the secrets of this mesmerizing gem, delving into the depths of its natural formation, tracing the threads of its historical significance, discovering its modern-day applications, and witnessing how it shines amongst its esteemed counterparts in the world of precious stones.
A gemstone for those born in November, the tale of topaz begins deep within the Earth's embrace, where it undergoes a fascinating journey of creation. Born through the intricate dance of hydrothermal processes and geological wonders, this magnificent gemstone emerges from the very essence of the Earth's crust. As fluids rich in minerals elegantly weave through the open arms of cavities, they crystallize into the resplendent gem that has captivated humanity for millennia.
But it is not just topaz's captivating birth that sets it apart; it is the kaleidoscope of colors that mesmerizes the beholder. From serene blues that evoke memories of tranquil ocean waves to warm, sunny yellows that harken back to lazy summer days, and even fiery reds that ignite the soul with their passion, each hue is a testament to the cosmic dance of trace elements during topaz's genesis.
What is Topaz?
Within the depths of the Earth's crust, the tale of topaz begins. This mineral, composed of aluminum and fluorine, emerges through the intricate dance of hydrothermal processes and geological wonders. A kaleidoscope of colors awaits, each telling its unique story.
Natural Formation of Topaz
Picture the Earth's inner orchestra, as magma sways to an ancient rhythm, creating spaces for magical transformations. In this mystical ballet, fluids rich in minerals glide into the open arms of cavities, where they crystallize into the resplendent gem we adore.
Topaz Colors and Varieties
Prepare to be captivated by the rainbow of colors showcased by topaz. From serene blues evoking memories of a tranquil ocean to warm, sunny yellows reminiscent of a summer day, and even fiery reds igniting the soul. These ethereal shades are birthed by the cosmic dance of trace elements during topaz's genesis.
Cultural Beliefs and Symbolism
Behold the wisdom and courage believed to dwell within the depths of topaz. Ancient civilizations whispered tales of protection by this gem, sheltering its wearers from harm and guiding them with unparalleled wisdom. To the Egyptians, it mirrored the blazing rays of their sun god, Ra, while the Greeks sought to harness its power to fortify both body and mind.
Topaz in Modern Times
A gemstone of the ages, topaz gracefully treads the path of modernity, leaving its shimmering trail in various spheres.
Popular Uses and Applications
In the dazzling realm of jewelry, topaz holds a cherished position. Jewelers expertly cut and polish these gemstones, bringing their brilliance to life in an array of shapes and settings. From classic round brilliants to elaborate emerald and pear cuts, each creation is a testament to the gem's natural beauty.
Topaz in Jewelry
Adorning necklaces, crowning rings, and dangling from earrings, topaz entwines itself in the hearts of fashion enthusiasts and collectors alike. Its versatility dances effortlessly between casual elegance and refined sophistication, gracing any occasion with unparalleled radiance.
Properties and Healing Powers
Beyond the captivating visual splendor that topaz exudes lies a rich and enduring legacy of mystical and healing beliefs. For centuries, across diverse cultures and ancient civilizations, this enchanting gemstone has been revered not only for its aesthetic allure but also for its purported mystical properties and potential to promote healing and spiritual well-being.
To many ancient civilizations, topaz was more than a precious stone; it held profound symbolism and significance. Egyptians, for instance, believed topaz to be associated with their sun god, Ra, believing it to embody the sun's life-giving energy. They viewed the gem as a source of protection and guidance, carrying with it the power to bestow wisdom and courage upon its wearer.
The Greeks, too, attributed mystical attributes to topaz. They saw it as a symbol of strength, believed to invigorate both body and mind. Warriors and scholars alike sought solace in the gem's mystical properties, trusting in its ability to provide clarity of thought and promote spiritual understanding.
In the realm of healing beliefs, topaz's legacy is equally fascinating. Throughout history, it has been associated with a range of healing powers, extending its influence beyond the realm of the physical into the realms of emotional and spiritual well-being.
Many believed that topaz could have a calming effect on the mind, alleviating anxiety and stress. It was thought to promote emotional balance and dispel feelings of tension, offering a soothing embrace to the weary soul. In times of uncertainty or inner turmoil, this gem was believed to provide a sense of inner peace and serenity.
Furthermore, topaz was considered to be a harbinger of creativity and inspiration. It was believed to unlock the creative potential within individuals, encouraging them to explore new ideas and express themselves more freely. Artists, writers, and thinkers alike sought the gem's influence to kindle the flame of inspiration and transcend the boundaries of the ordinary.
Topaz was also believed to be a powerful talisman for attracting abundance and prosperity into one's life. Its radiant energy was thought to draw positive vibrations and opportunities, symbolizing a path toward prosperity and success.
While modern science may not fully endorse these mystical beliefs, the enduring fascination with topaz's mystique reminds us of the profound connection between human consciousness and the natural world. Whether one is drawn to its aesthetics or intrigued by its mystical allure, topaz continues to captivate the human spirit, inviting us to explore the wonders that lie both within and beyond our physical reality.
Caring for Topaz
To preserve the eternal shimmer and allure of topaz, proper care is not merely a recommendation but a crucial aspect of owning this mesmerizing gem. Like a guardian of its brilliance, conscientious care ensures that your topaz continues to radiate its celestial beauty for generations to come.
First and foremost, gentle handling is paramount. Treat your topaz with the tenderness it deserves, protecting it from potential harm caused by rough handling or accidental impacts. Just as you would cradle a cherished treasure, handle your topaz jewelry with care, ensuring it remains shielded from unnecessary wear and tear.
To maintain its brilliance, cleanliness is of the essence. Regular cleaning is essential to remove dirt, oils, and other residues that may dull its luster over time. A gentle bath in warm water mixed with mild soap will suffice. Avoid abrasive or harsh chemicals that might tarnish the gem's radiant sheen.
When it comes to storage, topaz has a preference for solitude. Keep your precious gem separated from other jewelry pieces, as they may inadvertently scratch or damage it. A soft fabric-lined box serves as the perfect abode for your topaz when not gracing your neck or adorning your fingers.
Protecting your gem from extreme temperatures and chemical exposures is equally vital. Topaz may be resilient, but it appreciates the shelter of moderation. Extreme heat or sudden temperature changes might cause fractures or discoloration. Similarly, exposure to harsh chemicals can dull its sparkle, diminishing its natural brilliance.
Embrace a routine of periodic check-ups to ensure your topaz remains in pristine condition. Consult a reputable jeweler to inspect the gem and verify its setting's integrity. A minor adjustment now can prevent the loss of your beloved gemstone later.
While the allure of topaz may be timeless, it does not make it invulnerable. It's essential to remove your jewelry before engaging in physical activities or household chores that could potentially expose it to harm.
Remember, each topaz gem is unique, and its splendor deserves the best of care.
FAQs
Are all topaz gemstones blue?
No, topaz unveils a spectrum of colors, from serene blues to fiery reds and warm yellows, among others.
Is topaz a valuable gemstone?
Indeed, topaz holds significant value, influenced by its color, clarity, and size.
Can topaz change color?
Certain topaz varieties can indeed change color, their hue shifting gracefully under varying lighting conditions.
Is topaz a birthstone for any month?
Yes, blue topaz stands tall as one of December's birthstones, bestowing its splendor upon those born in this winter month.
How should I care for my topaz jewelry?
To keep your topaz jewelry radiant, treat it gently, avoid exposing it to harsh chemicals, and store it separately to prevent scratching.
Conclusion
In the grand tapestry of gemstones, topaz stands as a celestial artist, skillfully blending hues of the Earth's essence into a mesmerizing kaleidoscope of colors. From its humble genesis deep within the Earth's crust to its radiant presence in the world of jewelry and technology, topaz has etched its indelible mark on human history and continues to captivate hearts with its enigmatic allure.
So, let us raise a toast to topaz, the luminary gem that unites the past, the present, and the eternal brilliance of our collective human journey.
Get ready to be entranced by the captivating allure of topaz, where every facet unveils a new chapter of its mystical tale. Embrace the journey, for the kaleidoscope gem awaits your gaze, ready to ignite your soul with a symphony of colors and mystique. Unveil the secrets of topaz, and let its brilliance illuminate your path as you embark on this enchanting quest through the wonders of one of the Earth's most dazzling treasures.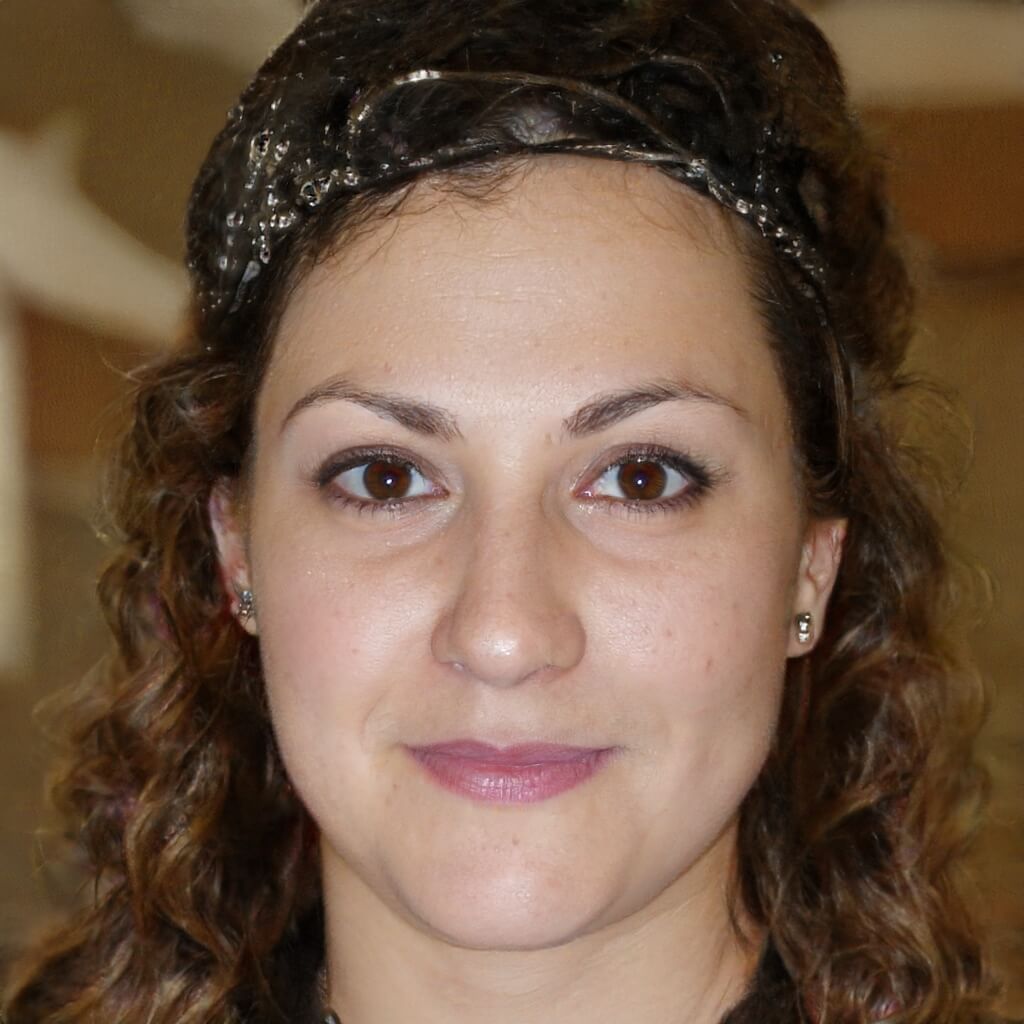 Co-Founder, Editor-In-Chief
Cynthia met Brian during one of their aid work on Typhoon Katrina, and they have been inseparable since. They both believe that Living By Example could be the best platform there is to write about subjects that will help people connect with others and give them a deeper understanding of different societies and cultures.