Hello there, gemstone enthusiasts! Have you ever been enthralled by the rich, profound color of dark blue gemstones? Their deep, ocean-like hues are indeed a sight to behold, evoking a sense of tranquility, depth, and nobility. Whether embedded in an intricate piece of jewelry or admired in its raw form, dark blue gemstones are truly enchanting. Let's dive deep into the world of these captivating treasures and discover their distinct characteristics, symbolism, and the magnificent jewelry they inspire.
In this exploration, we will not only discuss the characteristics of some renowned dark blue gemstones but also delve into the profound symbolism they carry. Their representation in various cultures, their influence on mood, and their role in the world of fashion and adornment is indeed an enchanting tale. As we turn the pages of this story, we aim to deepen your appreciation for these beautiful stones, guiding you on a journey that is as rich and profound as the dark blue hues of the gemstones themselves.
The Fascinating World of Dark Blue Gemstones
Sapphire
When talking about dark blue gemstones, the Sapphire is undoubtedly a jewel in the crown. Known for its stunning royal blue color and hefty price, the Sapphire is a symbol of wisdom, royalty, and divine favor. The allure of Sapphire lies not only in its breathtaking color but also in its durability, ranking 9 on the Mohs hardness scale, second only to Diamond.
Lapis Lazuli
Lapis Lazuli, with its intense azure blue color speckled with golden inclusions of pyrite, resembles a starry night sky. Revered by ancient civilizations, Lapis Lazuli was often used in burial ornaments and is believed to offer protection and usher in peace.
Azurite
Azurite, true to its name derived from the Persian word 'lazhward,' meaning 'blue,' is a striking dark blue gemstone. This copper mineral stone is known for its vivid, deep blue color that can range from pale to almost purple-blue.
Blue Tourmaline (Indicolite)
Blue Tourmaline, also known as Indicolite, exhibits a spectrum of shades ranging from light blue to dark blue, sometimes even bordering on green. This unique gemstone is prized for its electric, intense blue hues and its crystal-clear transparency.
Blue Spinel
The Blue Spinel, although not as well-known as some of the other gems, is certainly worth a mention. Ranging from soft pastel blues to deep, vibrant dark blues, this gemstone is loved for its brilliance and durability.
Symbolism of Dark Blue Gemstones
Dark blue gemstones are more than just visually appealing. They carry profound symbolism. The deep blue color is often associated with qualities like stability, depth, trust, loyalty, wisdom, confidence, and intelligence. When adorned with dark blue gemstones, one carries the essence of these qualities.
Dark Blue Gemstones in Jewelry
Dark blue gemstones make stunning additions to jewelry, be it rings, earrings, pendants, or bracelets. The deep blue hue stands out strikingly against both gold and silver, making them versatile for different jewelry designs.
Frequently Asked Questions
1. What are some popular dark blue gemstones?
Some of the most popular dark blue gemstones include Sapphire, Lapis Lazuli, Azurite, Blue Tourmaline (Indicolite), and Blue Spinel.
2. What do dark blue gemstones symbolize?
Dark blue gemstones are often associated with qualities like stability, depth, trust, loyalty, wisdom, confidence, and intelligence.
3. Can dark blue gemstones be used in all types of jewelry?
Absolutely! Dark blue gemstones make stunning additions to rings, earrings, necklaces, bracelets, and even brooches. They are versatile and stand out beautifully against both gold and silver.
4. What is the most valuable dark blue gemstone?
While the value of a gemstone can depend on various factors, Sapphires are typically one of the most valuable dark blue gemstones due to their beauty, hardness, and durability.
5. Are dark blue gemstones always naturally colored?
While many dark blue gemstones are naturally colored, some may undergo treatments to enhance their color. It's always important to ask about any potential treatments when purchasing gemstones.
Conclusion
Whether it's the royal allure of the Sapphire, the celestial beauty of Lapis Lazuli, the vivid hue of Azurite, the electrifying presence of Blue Tourmaline, or the underrated charm of Blue Spinel, dark blue gemstones indeed hold a special place in the realm of gemstones. With their deep, mesmerizing blues, these gemstones remind us of the vast ocean and the infinite night sky, inspiring a sense of wonder, depth, and tranquility.
In the world of color-changing jewelry, a dark blue shade on a mood ring carries its own unique meaning. It's typically associated with feelings of happiness and relaxation, reflecting the same calming depth we see in dark blue gemstones. It's fascinating how these stones, whether through their natural hues or their color-changing features, can convey our emotional states and connect us more deeply to the world around us.
So, whether you're exploring the symbolism of a dark blue mood ring or admiring the captivating hues of dark blue gemstones, it's clear that these stones carry not only beauty but also a depth of meaning that makes them truly special. Discover how these mood rings can add a touch of elegance and style to your life!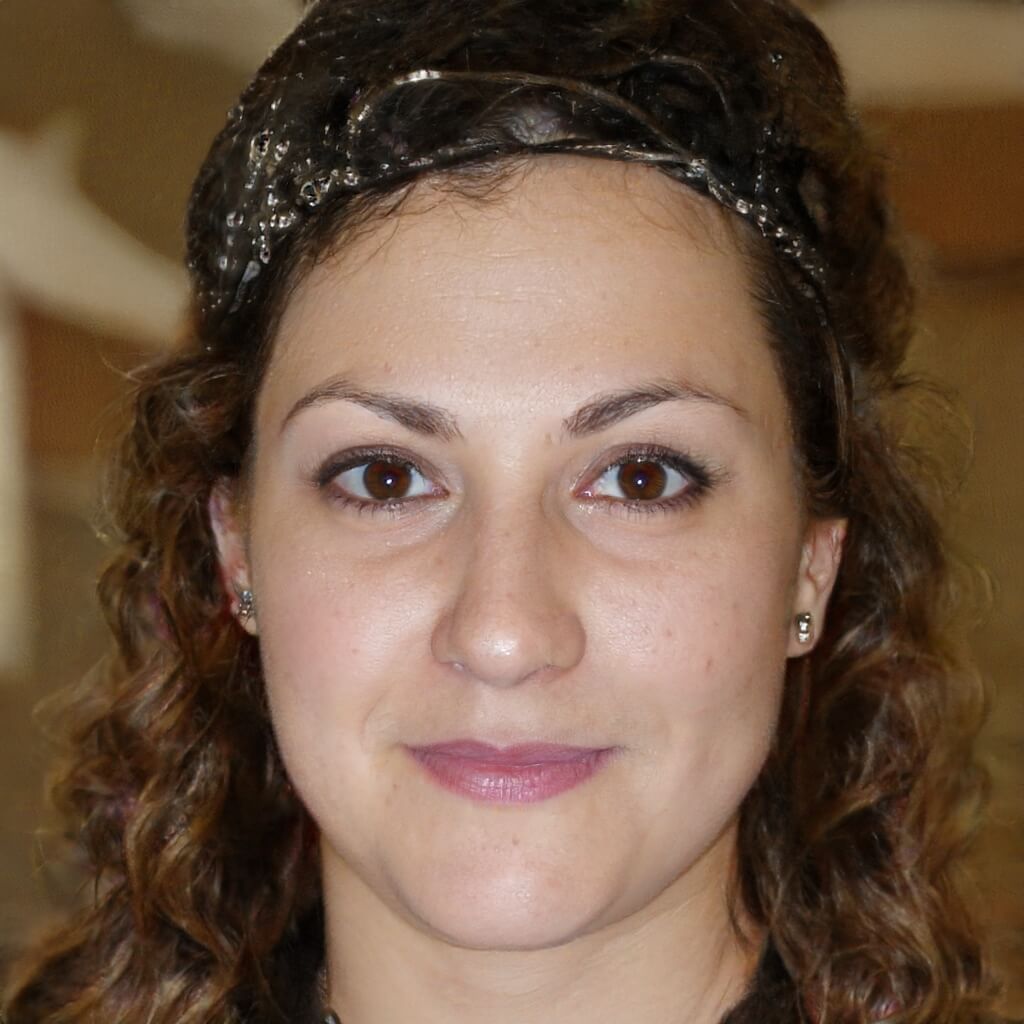 Co-Founder, Editor-In-Chief
Cynthia met Brian during one of their aid work on Typhoon Katrina, and they have been inseparable since. They both believe that Living By Example could be the best platform there is to write about subjects that will help people connect with others and give them a deeper understanding of different societies and cultures.