In the realm of precious gemstones, blue topaz and aquamarine shine like the tranquil waters of the ocean, captivating the hearts of jewelry enthusiasts and gemstone lovers worldwide. Both gems boast a captivating blue hue reminiscent of clear skies and azure seas, yet they each possess their own unique characteristics and allure. In this in-depth exploration, we will unravel the distinctions between blue topaz and aquamarine, their historical significance, meanings, metaphysical properties, and popular uses in jewelry. Let's embark on a journey to uncover the magical world of these two treasured gems.
Blue Topaz: A Radiant Blue Gem
Origins and Appearance
Blue topaz is a variety of the mineral topaz, primarily composed of aluminum, silicon, and fluorine. The gem's vibrant blue color is often achieved through a combination of natural and enhanced processes. Natural blue topaz is rare and typically has a very light blue shade. To create deeper blue tones, colorless or pale yellow topaz is often treated with irradiation and heat, resulting in stunning blue hues.
The gem's clarity, along with its hardness (8 on the Mohs scale), makes it an excellent choice for various jewelry designs. Blue topaz can be found in different cuts and shapes, ranging from traditional round and oval to more modern and unique cuts, adding to its versatility and popularity in the jewelry industry.
Historical Significance and Symbolism
Blue topaz has a captivating historical legacy, revered by ancient civilizations for its mystical properties. The ancient Greeks believed that topaz was linked to the Sun god, Apollo, and wearing the gem could bestow divine wisdom and protection. The Egyptians associated blue topaz with the goddess Isis, the goddess of life and magic, considering it a symbol of protection and good fortune.
Throughout the Middle Ages, blue topaz continued to be cherished for its believed abilities to dispel negative energies, enhance communication skills, and promote emotional well-being. The gem was thought to bring peace and serenity to its wearer, making it a popular choice for royal jewelry and regal adornments.
Spiritual and Metaphysical Properties
Blue topaz is associated with various spiritual and metaphysical properties. It is believed to stimulate the throat chakra, facilitating effective communication and self-expression. The gem is thought to promote feelings of calmness, joy, and emotional balance, while encouraging honesty and truthfulness.
Spiritually, blue topaz is said to heighten intuition and assist in connecting with one's higher self and spiritual guides. It is believed to be a stone of manifestation, supporting individuals in realizing their dreams and aspirations.
Aquamarine: The Tranquil Gem of the Sea
Origins and Appearance
Aquamarine, a member of the beryl family, derives its name from the Latin words "aqua marina," which mean "sea water." The gem's captivating blue-green hues are reminiscent of the clear waters of the ocean, ranging from pale blue to deep blue and sometimes displaying a hint of green. Aquamarine's color is primarily due to the presence of iron in its crystal structure.
This gemstone's exceptional clarity and transparency make it highly desirable for jewelry, and its hardness (7.5 to 8 on the Mohs scale) ensures durability and resilience.
Historical Significance and Symbolism
Aquamarine's connection to the sea has imbued it with a rich history and symbolism. In ancient folklore, sailors wore aquamarine amulets for protection and to ensure safe voyages, believing the gem had the power to calm turbulent waters and avert storms.
Throughout history, aquamarine was considered a symbol of hope, eternal youth, and everlasting happiness. It was believed to enhance clarity of thought and dispel negative emotions, making it a cherished gem among royalty and nobility.
Spiritual and Metaphysical Properties
Spiritually, aquamarine is believed to enhance spiritual awareness, intuition, and insight. It is thought to align with the throat chakra, encouraging clear communication and self-expression. The gem is often used in meditation and spiritual practices to promote a sense of serenity and connection to the Divine.
Aquamarine is also considered a stone of courage, inspiring individuals to speak their truth with confidence and compassion. It is believed to support emotional healing and encourage the release of old emotional patterns, promoting personal growth and transformation.
Blue Topaz vs. Aquamarine: A Comparative Analysis
Color
The most apparent distinction between blue topaz and aquamarine lies in their color range. While both gems display various shades of blue, blue topaz can exhibit a wider spectrum of blue tones, ranging from pale sky blue to deep Swiss blue. On the other hand, aquamarine typically showcases softer blue hues with a touch of green, often likened to the tranquility of tropical waters.
Origin
Blue topaz is found in various regions worldwide, including Brazil, Sri Lanka, Nigeria, and the United States. Brazil is one of the primary sources of blue topaz, known for producing gems in rich blue colors.
Aquamarine, as its name suggests, is often found in locations near the sea or water bodies. Brazil is the leading producer of aquamarine, with other significant sources including Madagascar, Nigeria, and Mozambique.
Rarity and Value
Natural blue topaz is relatively rare, and its scarcity affects its value in the gem market. Enhanced blue topaz is more prevalent and generally more affordable. The value of blue topaz is influenced by factors such as color intensity, clarity, and size.
Aquamarine, while more abundant than blue topaz, can still fetch high prices for top-quality stones. The gem's value is determined by its color, clarity, and size, with intense blue-green hues commanding the highest prices.
Blue Topaz vs. Aquamarine in Jewelry
Both blue topaz and aquamarine are popular choices for jewelry, particularly in rings, necklaces, earrings, and bracelets. The choice between the two often comes down to personal preferences, budget, and the desired intensity of the blue hue.
Blue topaz's broad color range and affordability make it an excellent option for those seeking vibrant and budget-friendly blue gemstones. Its brilliance and clarity create eye-catching pieces that are sure to garner attention.
Aquamarine's softer blue-green tones exude a tranquil elegance, making it an ideal choice for those who prefer a more subtle and calming gem. Its association with the sea and its serene beauty make it a popular choice for beach-themed jewelry and ocean-inspired designs.
Blue topaz, with its wide spectrum of blue tones and affordable nature, offers a vibrant and eye-catching choice for those seeking a burst of color and brilliance in their jewelry. Its historical significance, spiritual properties, and association with communication and manifestation make it a gem of empowerment and positivity.
On the other hand, aquamarine's softer blue-green hues exude a sense of tranquility and calm, evoking images of serene ocean waters. With its long history of being associated with hope, eternal youth, and protection, aquamarine carries a timeless charm that speaks of endless possibilities and a deep connection to the sea's beauty.
FAQ
Are blue topaz and aquamarine suitable for everyday wear?
Yes, both blue topaz and aquamarine are suitable for everyday wear, especially in jewelry pieces such as rings, pendants, and earrings. However, it is essential to take care to avoid subjecting the gems to rough handling or harsh chemicals that may affect their luster over time.
Can blue topaz and aquamarine be worn together in jewelry designs?
Absolutely! The combination of blue topaz and aquamarine in a jewelry design can create a stunning and harmonious look. Their complementary blue shades add depth and elegance to the overall aesthetic of the piece. Designers often incorporate these gems together in rings, earrings, and necklaces, providing a beautiful contrast and visual appeal.
How can I clean and care for blue topaz and aquamarine jewelry?
To clean blue topaz and aquamarine jewelry, gently rinse the gems under lukewarm running water and pat them dry with a soft cloth. Avoid using harsh chemicals or ultrasonic cleaners, as they may damage the gems' clarity and color. Store the jewelry in a soft pouch or separate compartments to prevent scratches.
Are blue topaz and aquamarine birthstones for any particular month?
Yes, blue topaz is the birthstone for December, while aquamarine is the birthstone for March. Both gems make meaningful and cherished gifts for individuals born in these respective months, symbolizing peace, tranquility, and harmony.
Conclusion
In the captivating world of gemstones, blue topaz and aquamarine stand out as radiant and mesmerizing gems that celebrate the beauty of the sea and sky. Both gems share a common allure, drawing inspiration from the elements of nature, but they each possess distinctive characteristics that make them cherished and beloved by jewelry enthusiasts and collectors alike.
Whether you're drawn to the vibrant brilliance of blue topaz or the soothing beauty of aquamarine, these two treasured gems offer an enchanting journey into the captivating world of gemology and timeless elegance. Both gems have a remarkable versatility, gracing various jewelry designs with their unique charm. From delicate solitaire rings to elaborate statement pieces, blue topaz and aquamarine shine with elegance and sophistication.
As you embark on your journey to discover the allure of blue topaz and aquamarine, consider not only their visual appeal but also the meanings and symbolism they carry. Allow their essence to resonate with your personal style and aspirations, for in each gem lies a tale of nature's beauty and the timeless magic of the Earth's treasures. Embrace the allure of blue topaz or the soothing beauty of aquamarine, and let their brilliance grace your jewelry collection with everlasting charm and enchantment, reminding you of the vast and wondrous world that lies beneath the surface of the ocean and the boundless skies above.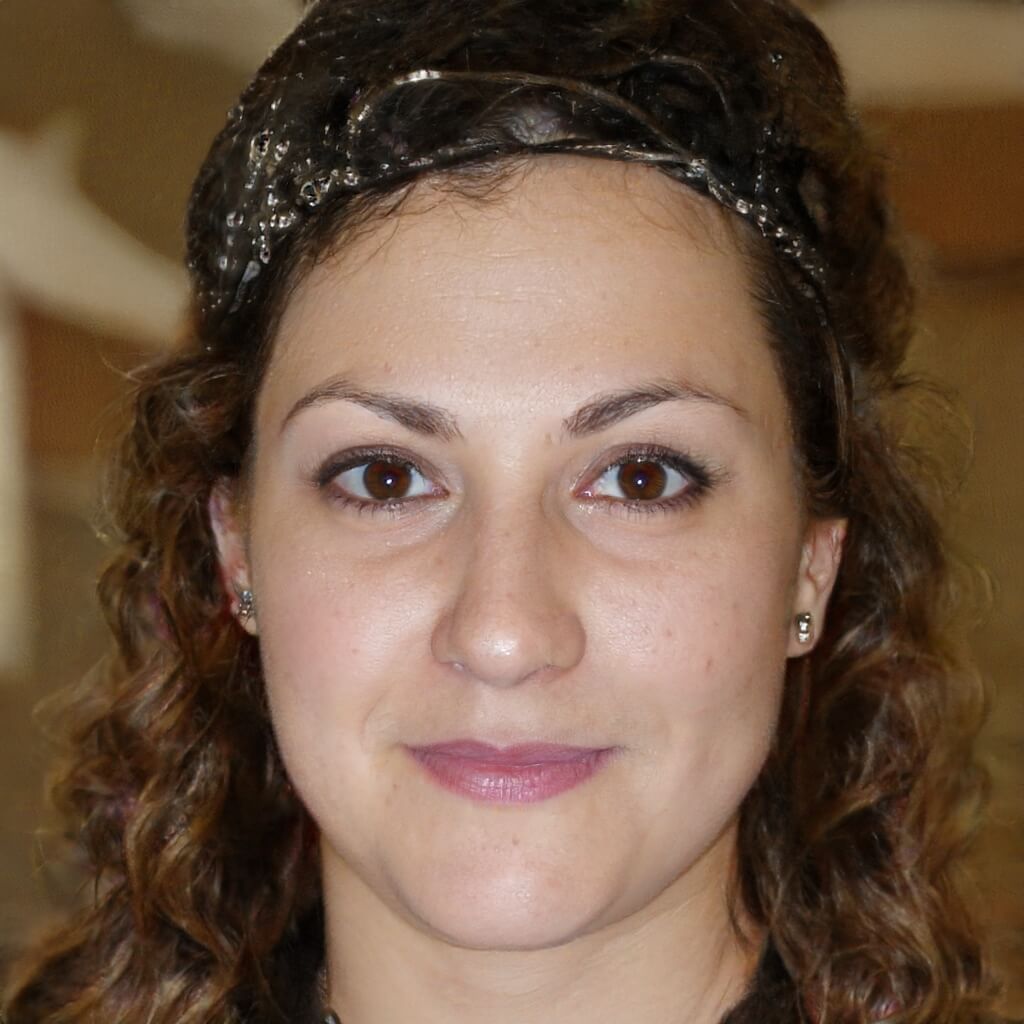 Co-Founder, Editor-In-Chief
Cynthia met Brian during one of their aid work on Typhoon Katrina, and they have been inseparable since. They both believe that Living By Example could be the best platform there is to write about subjects that will help people connect with others and give them a deeper understanding of different societies and cultures.