A social factor is an aspect of life that influences an individual's behavior and quality of life. In addition, the influence of society, communities, cultures, and institutions such as the family may also be considered. Depending on the context, social factors can include structures like socioeconomic class or life experiences like a significant life event. These are some of the most common social factors examples.
Access To Education
All people should have the opportunity to receive an education regardless of their social class, race, gender, sexuality, ethnicity, or physical or mental disabilities.
Access To Healthcare
Access to healthcare refers to the ability to receive healthcare services that include prevention, diagnosis, treatment, and management of diseases, illnesses, disorders, and other conditions that can negatively impact health.
Access to Recreation
All people should have access to recreational opportunities for their well-being.
Bereavement
After the death of a loved one, people go through a period of grief and mourning. Grieving is a natural reaction to loss. You may experience grief mentally, physically, socially, or emotionally.
Community Engagement
A community engagement process is a relationship between a community, benefit organizations, and individuals with a long-term vision for the community's well-being.
Cultural Capital
Culture capital refers to the skills, abilities, values, and behaviors that an individual in a particular social group has acquired that can give them economic and other advantages.
Culture
The concept of culture includes all the practices and beliefs of a group of people handed down from generation to generation.
Customs & Traditions
In a particular place, time, or society, a custom refers to a way of doing or behaving that is commonly accepted. A tradition is the legacy of a custom or belief passed from generation to generation.
Debt
The definition of debt is the feeling of owing someone money, as well as the feeling of owing money past due. Mortgage debt and car loans are examples of debt.
Discrimination
The act of discrimination consists of discriminating against people according to their race, sex, national origin, age, or other factors.
Employment
An employment agreement is a contract between an employer and an employee in which the employee promises to provide certain services. A salary or hourly wage is paid in exchange for the employee's services.
Ethnicity
All human groups are characterized by ethnicity, which refers to cultural factors. As a result, it refers to a shared sense of identity and belonging to a group of people that share a common language, cultural heritage, and history.
Family
An extended family is a group of individuals bound by relationships of marriage, blood, or adoption and who interact with each other according to their social roles, such as parents, children, and siblings.
Green Space
Green spaces in urban areas can contribute to positive social interactions that foster social cohesion in ways that benefit health and wellbeing. There has also been a link between urban green spaces and positive health outcomes, such as an increase in physical activity and social engagement.
Hard Infrastructure
Several physical projects are needed to form a corridor and are implemented sequentially or progressively over time (for instance, a road to a mined area, a dam, or a rail line).
Heritage
Traditions, culture, values, and artifacts inherited from previous generations make up an individual's heritage: his unique sense of family identity.
Housing
It is the responsibility of the state to ensure that each member of society has a place to live — be it a home, a lodging, or another form of shelter.
Hunger
An individual experiences hunger when there is a physiological change in the body that signals the need to eat in order to stay energized.
Immigration Status
The immigration status of a person in the United States describes how they are residing there. We all have immigration statuses. Citizens of the United States, foreign nationals, illegal aliens, etc., are some examples of immigration status.
Income & Wealth
Generally, income refers to money received or earned continuously, such as a result of employment or investment. A person's wealth refers to the possessions, money, or money accumulated during his lifetime.
Language Abilities
A person's language abilities include the ability to communicate verbally and in writing. The four components of these abilities are reading, writing, listening, and speaking.
Leisure Time
Leisure time is defined as the time that you spend on things that help you relax and enjoy.
Lifestyle
Living a lifestyle involves your style, attitude, possessions, and the way you live.
Living Conditions
People's living conditions determine the way they live, and this has a direct effect on their health. Often, a person's choice of lifestyle, including nutrition, physical activity, alcohol, and tobacco use, is considered to be the most important factor determining their health, but living conditions play a vital role as well.
Mentors, Coaches & Other Positive Influences
Mentoring and coaching are ways for individuals and businesses to drive desired behavior and grow personally and professionally.
Norms
The social sciences place a high value on norms. Social norms can be considered to be rules or expectations that are imposed by society.
Nutrition
Nutrition is the consumption of food to maintain their health biochemically and physiologically.
Occupation
Activities, services, trades, or crafts with which one occupies themself regularly.
Parenting Style
Parenting styles are composed of several components that create the emotional climate in which they communicate their children's attitudes and practices regarding childrearing.
Pastimes
Pastimes are activities that pass the time in a pleasant way; they provide enjoyment, recreation, and sport.
Peer Pressure
Performing a certain action, adopting certain values, or otherwise conforming in order to be accepted by one's peer group is peer pressure.
Play
Children can develop their physical, intellectual, emotional, social, and moral capacities through play. It also fosters friendships and preserves them. Children and adults alike gain a state of mind that facilitates high-level reasoning, insightful problem-solving, and creative pursuits of all kinds.
Politics
Actions or activities that aim to obtain and use power in a country or society are called politics.
Quality of Education
Taking into account the entire child — the social, emotional, mental, physical, and cognitive development of all students regardless of gender, race, ethnicity, socioeconomic status, or geography — is the true definition of quality education. Rather than just prepare a child for tests, it prepares them for life.
Relational Capital
A business' reputation and relationships with stakeholders are the basis for the establishment of relational capital.
Religion
Religion is a belief system based on beliefs and activities that relate to it, like praying in a church or worshipping in a temple.
Rights & Freedoms
From birth until death, every individual has the right to basic freedoms and rights. A person can be considered free if they are independent and capable of exploring and changing their interests without being constrained or endowed with the resources to pursue their goals.
Role Models
A role model is a person whose behavior, example, or success can be emulated by others, particularly younger people.
Roles
Roles are patterns of behavior that are socially recognized and provide a way to identify and place an individual within a society.
Safety & Security
Security is a quality or state of being free of danger, which is essentially the same as safety, which is the condition of being safe.
Social Expectations
As a social norm, social expectation specifies what individuals, organizations, and society should do.
Social Isolation
Social isolation occurs when there are few social contacts and little opportunity to interact. Being with other people can make you feel lonely, but living alone can also make you feel lonely.
Social Life
Individuals' social lives are formed from their relationships with family members, friends, members of their community, and strangers. A person's social capital can be measured by the quality and number of regular social interactions, in-person and online.
Social Mobility
A person's social status changes from one status to another as a result of social mobility. It is impossible to determine whether a change is for the better or worse when it is higher, lower, intergenerational, or intragenerational.
Social Stability
The concept of social stability can be understood as being measured on an individual basis by the range of life structures and reliable routines that protect against further situational hazards and assist in maintaining relationships with social resources and societal expectations.
Socioeconomic Class
A person's socioeconomic class refers to how wealth and income are combined with other factors, such as occupation or education, to determine their place in society.
Soft Infrastructure
Basically, soft infrastructure refers to the institutions that keep the economic, health, educational, cultural, and environmental standards of a country in good working order. These include educational and statistical programs, parks and recreational areas, and law enforcement agencies.
Stress
Stress is a feeling of tension, either physical or emotional. Anger, frustration, or nervousness can be caused by any event or thought that makes you feel that way.
Subculture
Subcultures are groups within societies that differ in their behaviors, values, and norms from the dominant culture.
Super Culture
Super culture is a culture characterized by attitudes, beliefs, customs, etc., which hold a dominant or very influential position in the world or a large geographic region, and which is often viewed as superior to the tradition of lesser power groups.
Traditions
Traditions are inherited, established, or customary patterns of thought, action, or behavior, such as religious practices or social customs.
Transportation
Transportation is the movement of goods and people and the means by which they can be moved from one place to another.
Unemployment
The term unemployment refers to the inability of an individual to obtain a job despite actively searching for one.
Values
Values are guiding or motivating beliefs and attitudes. They shape what matters to us. Our values are the qualities we choose to embody to guide our actions, the kind of person we aspire to become, and how we interact with others and ourselves. They serve as general guidelines for action.
Walkability
An area's walkability is defined as the ability to walk to amenities within a reasonable distance, usually defined as a walk of fewer than 30 minutes.
Working Conditions
In working conditions, we refer to the work environment, the work situation, the physical conditions, and the legal rights and responsibilities of employees.
Check out this blog post from LivingByExample to learn about the 12 examples of self-control.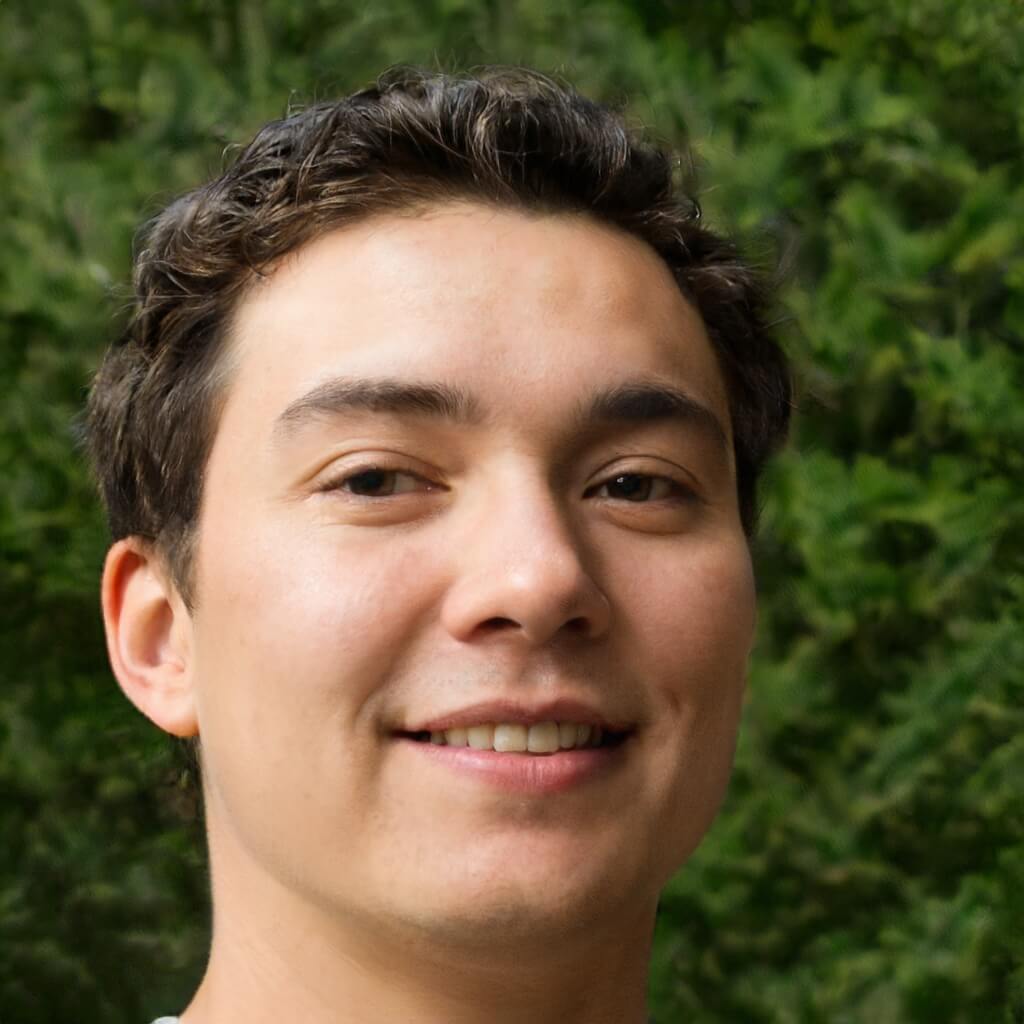 Founder/CEO
Brian formed Living By Examplealongside Cynthia after working for two decades alongside international institutions for humanitarian aids and other efforts worldwide, may it be catastrophes made by men or nature. Brian built Living By Examplewith the hopes of bringing more cultural diversity across the internet.
He primarily writes amazing stories about cultures and shares different ideals with our readers through his stories. He believes that people empowerment is important especially during these trying times.