In the golden rays of the sun, the dazzling allure of yellow topaz emerges, captivating hearts and souls with its radiant brilliance. Beyond its resplendent beauty lies a world of deep symbolism, healing energies, and spiritual significance. Join us on an enchanting journey through the mesmerizing realm of yellow topaz and this yellow gemstone's meaning, as we delve into the profound meanings and mystical magic that this gemstone holds.
The Golden Splendor: Symbolism and Significance
Yellow topaz, with its luminous golden hue, embodies the essence of the sun's energy and vitality. It symbolizes abundance, prosperity, and success, much like the golden rays that illuminate the world with warmth and life. Throughout history, this radiant gemstone has been associated with power, confidence, and the blessings of divine forces.
In ancient cultures, yellow topaz was revered as a stone of the sun god, radiating energies of strength, enlightenment, and spiritual illumination. It became a favored gemstone for royalty and spiritual leaders, adorning crowns and jewelry as a symbol of their regal power and connection to celestial forces.
Today, yellow topaz continues to be treasured for its symbolism of abundance and joy, reminding us of the infinite possibilities that lie before us in the vast expanse of life.
The Healing Energies: Nourishing the Body and Spirit
In the realm of crystal healing, yellow topaz is celebrated for its rejuvenating and uplifting energies. It is believed to stimulate the Solar Plexus Chakra, the energetic center responsible for personal power, confidence, and self-esteem.
As yellow topaz aligns with the Solar Plexus Chakra, it empowers individuals to assert themselves and embrace their unique identity with unwavering confidence. It fosters a sense of inner strength and resilience, helping individuals navigate life's challenges with courage and determination.
Moreover, yellow topaz is known to alleviate feelings of anxiety, stress, and self-doubt, instilling a profound sense of positivity and joy. Its radiant energy serves as a beacon of hope, guiding individuals towards a path of self-discovery, inner harmony, and emotional well-being.
Spiritual Illumination: A Journey of Enlightenment
Yellow topaz is considered a stone of spiritual illumination, igniting the flames of wisdom and inner knowing. Its luminous energy encourages individuals to seek deeper truths, expanding their consciousness, and embracing a higher understanding of life's mysteries.
Through meditation and connection with yellow topaz, one can access higher realms of wisdom and receive insights from the divine. It serves as a gateway to higher consciousness, allowing seekers to connect with their spiritual guides and awaken their innate intuition.
In this sacred journey of enlightenment, yellow topaz becomes a trusted companion, revealing the brilliance that resides within the soul and guiding individuals towards a path of spiritual growth and transcendence.
FAQ: Unraveling the Mysteries of Yellow Topaz Meaning
What is the significance of yellow topaz in ancient cultures?
In ancient cultures, yellow topaz symbolizes power, enlightenment, and divine blessings. It was associated with the sun god and adorned the crowns and jewelry of royalty and spiritual leaders.
How does yellow topaz support emotional healing?
Yellow topaz fosters emotional healing by stimulating the Solar Plexus Chakra, which enhances self-esteem and confidence. Its uplifting energies alleviate anxiety and self-doubt, promoting joy and inner harmony.
Can yellow topaz aid in spiritual enlightenment?
Yes, yellow topaz is considered a stone of spiritual illumination. Through meditation and connection with this gemstone, seekers can access higher realms of wisdom, deepen their intuition, and embrace a journey of enlightenment.
How can yellow topaz attract abundance and prosperity?
Yellow topaz is believed to attract abundance and prosperity by aligning with the energies of the Solar Plexus Chakra, promoting confidence and a positive mindset. Its golden splendor symbolizes the blessings of divine forces and the infinite possibilities of life.
Jewelry and Fashion: Adorned in Golden Beauty
In the world of jewelry and fashion, yellow topaz shines as a radiant gemstone cherished for its versatility and timeless elegance. Its golden hue complements various metal settings, including gold, silver, and rose gold, adding a touch of sophistication to any design.
Yellow topaz is often featured in rings, earrings, necklaces, and bracelets, creating stunning jewelry pieces that capture the essence of the sun's brilliance. It graces formal occasions with its regal charm and adds a touch of opulence to everyday wear.
Beyond its ornamental beauty, wearing yellow topaz as a talisman can serve as a constant reminder of the abundance of life and the inner power that resides within. It becomes a personal amulet, guiding its wearer towards a path of confidence, joy, and spiritual awakening.
Yellow Topaz in Ancient Beliefs and Lore: A Gem of Divine Guidance
In ancient civilizations, yellow topaz held a sacred place in beliefs and lore, woven into the fabric of spiritual practices and mystical rituals. It was revered as a gem of divine guidance, believed to connect its wearer with the wisdom of the gods and the celestial forces.
The Egyptians, in particular, associated yellow topaz with Ra, the sun god, and believed that wearing this gemstone would invoke Ra's blessings of prosperity and protection. It was also thought to safeguard travelers on their journeys, guiding them through unknown territories with the radiant light of the sun.
In Vedic astrology, yellow topaz is considered the birthstone for the Sagittarius zodiac sign, symbolizing wisdom and benevolent energies. It is believed to enhance the adventurous spirit of those born under this sign, leading them towards a life filled with exploration and spiritual growth.
Across cultures and civilizations, yellow topaz has been cherished not only for its beauty but also for its mystical significance—a gemstone that bridges the gap between mortals and the divine, offering a glimpse into the splendor of higher realms.
Yellow Topaz: A Beacon of Positivity and Joy
In the realm of gemstones, yellow topaz stands as a beacon of positivity and joy for those born in November, illuminating the lives of those who embrace its golden radiance. Its vibrant energies infuse individuals with a sense of optimism, encouraging them to see the world through the lens of abundance and possibilities.
During challenging times, yellow topaz serves as a source of strength and resilience, reminding its wearer that even in the darkest moments, there is light to guide the way. Its sunny disposition dissolves feelings of despondency and doubt, uplifting spirits and inspiring a renewed sense of hope.
As a talisman of joy, yellow topaz kindles the flame of happiness within the heart, encouraging individuals to celebrate life's blessings and cherish moments of beauty and wonder. It becomes a gentle reminder that joy is not merely an emotion but a state of being, one that can be nurtured and shared with others.
The Alchemy of Yellow Topaz: Transforming Negativity into Positivity
The transformative alchemy of yellow topaz lies in its ability to transmute negativity into positivity. Like a master alchemist, this gemstone purifies the energetic fields, dispelling stagnant energies and inviting the flow of vibrant, uplifting vibrations.
Its golden light dissolves feelings of self-doubt and insecurity, empowering individuals to embrace their true selves with unwavering confidence. It encourages a shift in perception, allowing one to see challenges as opportunities for growth and transformation.
Yellow topaz also promotes emotional healing, gently unraveling knots of sorrow and grief. It invites individuals to release emotional baggage, making space for joy and inner harmony to flourish.
In this alchemical process, yellow topaz becomes a catalyst for inner transformation, guiding individuals on a journey of self-discovery and empowerment. It empowers them to emerge from the crucible of life with newfound strength, resilience, and a heart adorned in the golden light of positivity.
Conclusion: Basking in the Radiance of Yellow Topaz Meaning
As we conclude our journey through the radiant brilliance of yellow topaz meaning, we find ourselves captivated by its symbolism, healing energies, and spiritual significance. Like the golden rays of the sun, yellow topaz illuminates our lives with abundance, joy, and empowerment.
As a symbol of the sun god's blessings, yellow topaz reminds us of our inner power and the infinite possibilities that unfold before us. It nurtures our spirits, alleviating anxieties, and instilling a profound sense of positivity and hope.
In our quest for enlightenment, yellow topaz becomes a trusted guide, leading us towards deeper truths and spiritual growth. It awakens our intuition, connecting us with higher realms of wisdom and understanding.
Same as with mood rings, through their magic, yellow topaz transforms negativity into positivity, empowering us to release emotional baggage and emerge as resilient beings filled with inner strength. It becomes a catalyst for self-discovery and empowerment, guiding us on a journey of transformation and enlightenment.
And as we adorn ourselves in the golden beauty of yellow topaz, we carry with us a reflection of the radiant brilliance that resides within our souls. With each glistening facet, yellow topaz beckons us to embrace life's abundance, to bask in the joy of self-discovery, and to illuminate the world with the inner power that lies within.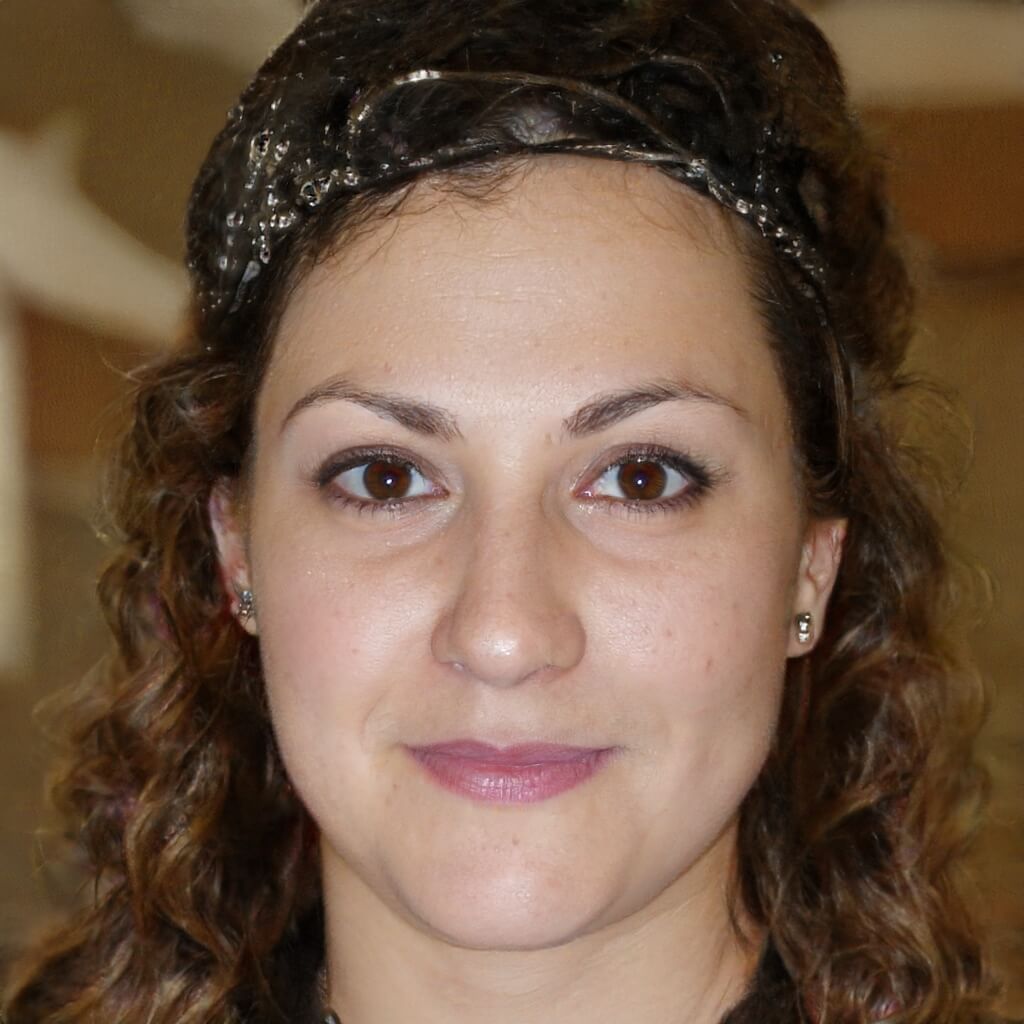 Co-Founder, Editor-In-Chief
Cynthia met Brian during one of their aid work on Typhoon Katrina, and they have been inseparable since. They both believe that Living By Example could be the best platform there is to write about subjects that will help people connect with others and give them a deeper understanding of different societies and cultures.