Gemstones are much more than just dazzling adornments. They're fascinating expressions of nature's artistry, carrying within them myriad qualities and symbolisms recognized and valued by societies for centuries. But what is a black gemstone? They seem less talked about, yet they radiate an intriguing charm that's hard to miss.
What is a Gemstone?
A gemstone, also referred to as a precious or semi-precious stone, is a mineral crystal utilized in its cut and polished form to create jewelry or other accessories. Some gems are not minerals per se, but are rocks like lapis lazuli or organic materials such as pearl or amber.
Types of Gemstones
Gemstones are found in a staggering array of types, from the highly popular diamonds, emeralds, and sapphires, to lesser-known stones like azurite, garnet, or peridot. Each one possesses its unique properties, colors, and meanings.
Importance of Gemstones
Gemstones symbolize various things and carry different meanings. Beyond their aesthetic appeal, they're revered for their symbolic implications and healing properties. Ever wondered why birthstones are significant? It's due to the unique qualities each stone signifies.
An Overview of Black Gemstones
Definition and Characteristics
Black gemstones are simply gems that manifest a black hue. They exhibit power, elegance, and a sense of sophistication, making them much less commonplace than their more colorful counterparts. Their distinct beauty and mysterious allure have captivated many individuals over time.
Popular Types of Black Gemstones
Black Onyx
The sleek, shiny surface of Black Onyx, a variety of chalcedony, is renowned worldwide. It's believed to absorb and transform negative energy while fostering emotional stability to its owner.
Black Diamond
Black Diamonds, precious and rare, owe their color to the presence of graphite inclusions, which lend them a unique, opaque black appearance. They're a perfect choice for those seeking a distinctive, edgy gemstone.
Black Obsidian
Black Obsidian, a type of volcanic glass, is known for its shiny surface. It has gained recognition for its protective and healing properties, especially in spiritual contexts.
Black Tourmaline
Known as a powerful grounding stone, Black Tourmaline offers a strong connection between the Earth and the human spirit. It's believed to help repel and protect against negativity.
Lesser-Known Black Gemstones
Black Spinel
Black Spinel is a rare gemstone recognized for its high clarity, luster, and durability. It's also known for its powers of rejuvenation and renewal.
Black Pearl
Known as one of the rarest gems in the world, Black Pearls offer an exotic appeal. They symbolize wealth and prosperity and are cherished for their unique, dark luster.
Black Agate
Black Agate is a grounding stone that's believed to bring emotional, physical, and intellectual balance. It's also recognized for its healing and protective properties.
Uses and Symbolism of Black Gemstones
In Jewelry
Black gemstones offer a bold, dramatic edge to any piece of jewelry. They are versatile, pairing beautifully with any color, making them a must-have in any jewelry collection. If you need a jewelry guide, we've got you covered!
In Healing and Spirituality
Known for their grounding and protective properties, black gemstones are often used in meditation, reiki, and spiritual healing sessions to clear and transform negative energy.
In Astrology
In the realm of astrology, black gemstones are believed to enhance self-control and resilience, especially beneficial for Capricorns and Scorpios.
In Feng Shui
Black gemstones play a significant role in Feng Shui as they're used to absorb negative energy, bring protection and are often positioned in the northern part of a home, symbolizing water and career growth.
How to Care for Black Gemstones
Cleaning
Maintaining the beauty of black gemstones involves gentle cleaning with a soft, damp cloth. Harsh chemicals should be avoided as they can damage the stone's surface.
Storing
These gemstones should be stored separately to prevent them from scratching against other pieces. A soft pouch or separate compartments in a jewelry box are ideal.
Regular Maintenance
Routine maintenance will keep your black gemstones looking their best. Periodic professional cleaning can also help maintain their luster.
Buying Black Gemstones
Factors to Consider
When in the market for a black gemstone, several factors come into play. These include the quality, origin, intensity of color, and of course, your budget. It's crucial to purchase from a reputable source to guarantee authenticity.
Where to Buy
Reputable gemstone dealers, jewelry stores, and online platforms are excellent places to start your search for the perfect black gemstone. Always ensure to check reviews and return policies before making a purchase.
Frequently Asked Questions
1. Are black gemstones rare?
Yes, certain black gemstones, like black diamonds, are quite rare and valuable.
2. What's the best way to clean black gemstones?
Cleaning should be done gently with a soft, damp cloth. Avoid using harsh chemicals or abrasive materials.
3. Which is the most durable black gemstone?
Black diamonds are among the most durable gemstones, scoring a 10 on the Mohs hardness scale.
4. Are black gemstones suitable for engagement rings?
Yes! Black diamonds, for example, are a unique and stylish option for engagement rings.
5. Do black gemstones hold any spiritual significance?
Yes, many black gemstones are believed to have grounding and protective properties, and are often used in spiritual and healing practices.
Conclusion
Black gemstones, with their alluring aesthetics and potent symbolism, are indeed unique expressions of nature's art. These captivating stones are more than just striking accessories. They encapsulate profound meanings and are seen as powerful tools in spiritual and healing practices.
In the realm of jewelry, their distinctive elegance and understated charm are a timeless addition to any collection, adding a touch of sophistication to a wide array of pieces, from necklaces and bracelets to earrings and mood rings.
Thus, having a deeper understanding of what black gemstones are and their diverse uses can help you fully appreciate their timeless beauty and fascinating mystery. Black gemstones aren't just treasures of the Earth; they're fascinating entities that carry within them a universe of wonder and intrigue.
Mood rings become an embodiment of grace and boldness that perfectly capture contemporary fashion trends. They have indeed become a favored choice for those seeking an accessory that stands out from the crowd. Discover how mood rings can add a dash of elegance to your life!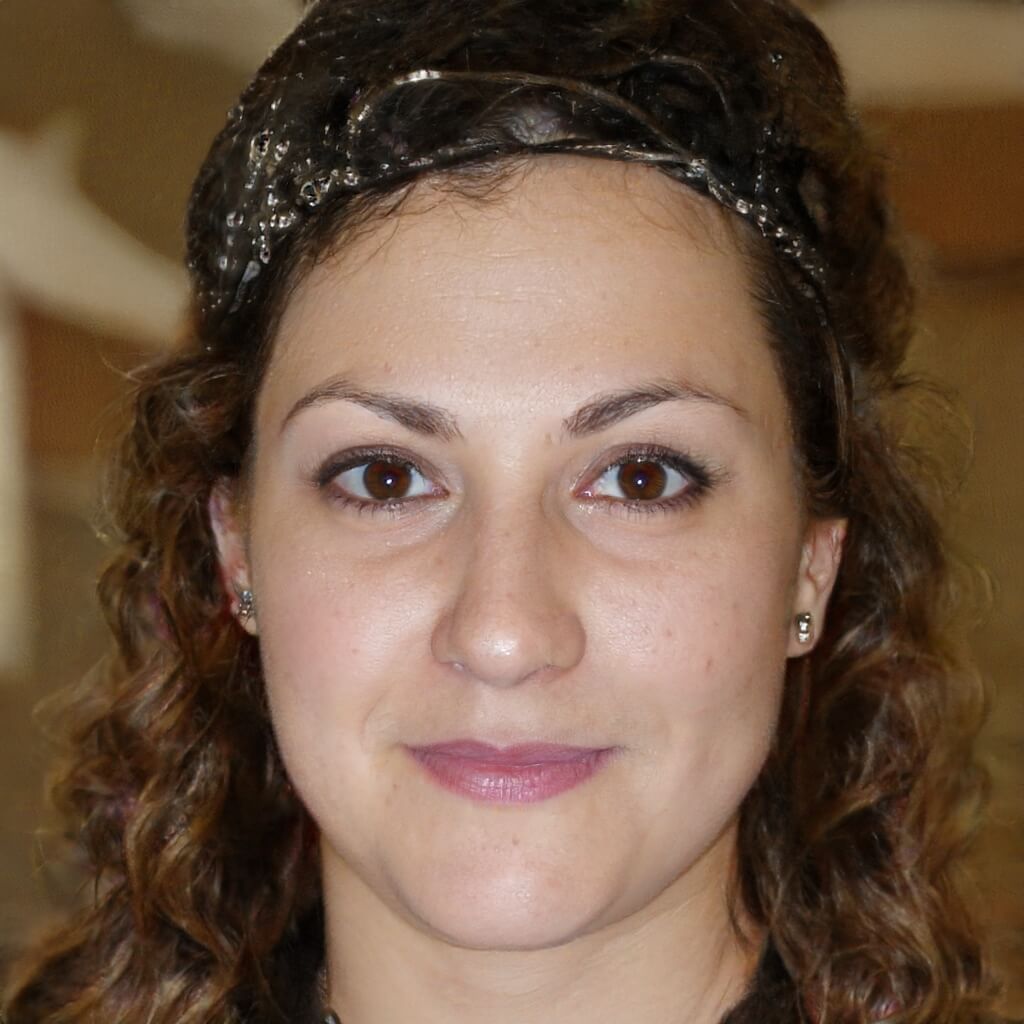 Co-Founder, Editor-In-Chief
Cynthia met Brian during one of their aid work on Typhoon Katrina, and they have been inseparable since. They both believe that Living By Example could be the best platform there is to write about subjects that will help people connect with others and give them a deeper understanding of different societies and cultures.