Among the myriad of gemstones that grace our world, blue topaz shines with a particular brilliance, capturing the imagination with its ethereal shades of azure and cerulean. What birthstone is blue topaz? December! It carries with it tales of ancient civilizations, myths, and a deep-seated symbolism that resonates with those born in the year's final month. Journey with us as we delve into the world of blue topaz, uncovering its mysteries and its timeless appeal.
Historical Overview
Blue topaz has woven its narrative through centuries, with ancient civilizations attributing mystical powers to this mesmerizing stone. The Greeks believed it had the power to increase strength and make its wearer invisible in times of emergency. The Romans associated blue topaz with their god Jupiter and believed it helped to improve eyesight. Furthermore, during the Renaissance in Europe, people thought that blue topaz could break spells and quell anger.
While the sources of topaz include Brazil, Pakistan, and Russia, its historical journey has touched numerous cultures, each adding to its rich tapestry of lore.
Physical and Optical Properties
Blue topaz, chemically an aluminum silicate, owes its stunning color to a combination of natural processes and sometimes human intervention. While natural blue topaz does exist, it's rare, and most commercial blue topaz has been treated to achieve its desired hue. The gemstone ranks 8 on the Mohs hardness scale, indicating good durability.
The play of light within the stone, its clarity, and the varying shades—from light sky blue to the intense London blue—makes it a beloved choice for various jewelry pieces.
Symbolic Meanings and Attributes
Beyond its physical allure, blue topaz is brimming with symbolism. Known as a stone of love and good fortune, it's believed to bring prosperity and wisdom to its wearer. Blue topaz's association with the throat chakra implies its influence in aiding clear communication and self-expression.
If you're born in December and stumbled upon this article after asking "what birthstone is blue topaz", your gem is said to provide protection, enhance focus, and bring about clarity in thoughts. Its calming blue hue is also associated with feelings of peace, tranquility, and relaxation.
Usage in Jewelry
Blue topaz's versatility is showcased beautifully in jewelry design. From classic rings and earrings to intricate pendants and bracelets, its presence elevates the piece's elegance. Given its relative affordability compared to other blue gemstones like sapphire, blue topaz has become a popular choice for those seeking the beauty of blue without a hefty price tag. Furthermore, it complements both silver and gold metals, making it a staple in diverse jewelry collections.
The Birthstone Legacy
Birthstones, gems associated with each month of the year, hold a special place in cultural traditions. They're believed to bring good luck, health, and prosperity to those born in their respective months. Blue topaz, representing December, is especially unique, given that it's a month of celebrations, reflections, and the onset of winter in many regions. The icy blue of the topaz mirrors the wintry landscapes, making it a fitting symbol for December births.
Celestial Connections: The Zodiac and Blue Topaz
The association of gemstones with zodiac signs is an ancient tradition, deeply rooted in astrology and mysticism. Blue topaz, in particular, connects profoundly with Sagittarius, one of the zodiac signs for December. Sagittarians, known for their wanderlust, zest for life, and quest for knowledge, find a reflection of their attributes in blue topaz. The stone's blue depths mirror the expansive skies and seas that the Sagittarian spirit yearns to explore. Additionally, the gem's attributes of wisdom, clear communication, and protection align seamlessly with Sagittarian energies, making it a favored stone for those born under this sign.
Geographical Sources of Blue Topaz
While blue topaz is found in various parts of the world, certain regions are particularly renowned for their topaz deposits. Brazil stands out as the leading source, particularly the state of Minas Gerais, which has gifted the world with many spectacular specimens. Russia, with its Ural Mountains, has also been a significant contributor. In recent times, areas in Pakistan and Nigeria have emerged as noteworthy sources. Each region bestows its unique touch upon the gem, influenced by local geological conditions, making the journey of each blue topaz stone a geographical marvel in its own right.
Therapeutic Uses of Blue Topaz
Throughout the ages, gemstones have been believed to possess therapeutic properties, and blue topaz is no exception. In crystal healing circles, blue topaz is often employed to calm the mind, enhance meditation, and aid in clear articulation of thoughts and feelings. Its soothing blue tones are thought to help reduce stress, anxiety, and mental turmoil. Some also believe that placing blue topaz on the throat can help alleviate issues related to speech and communication. While these beliefs are largely anecdotal and haven't been scientifically proven, they underscore the intimate relationship between humans and gemstones, transcending mere aesthetics.
FAQs
Is blue topaz always naturally blue?
While natural blue topaz does exist, most of the blue topaz in the market is treated to achieve its vibrant blue shades.
How durable is blue topaz for daily wear?
Ranking 8 on the Mohs scale, blue topaz is reasonably durable. However, care should still be taken to avoid sharp blows.
Are there different shades of blue topaz?
Yes, blue topaz comes in various shades, from the pale Sky Blue to the medium Swiss Blue, and the dark and intense London Blue .
Care and Maintenance
Like all gemstones, blue topaz requires care to maintain its luminance. Although it's relatively hard, it can still be scratched by gems like diamonds. It's advisable to store it separately from other jewelry. Cleaning should be gentle, using mild soap and water, avoiding exposure to harsh chemicals or excessive heat, which might alter its color.
Notable Blue Topaz Specimens
Throughout history, several notable blue topaz stones have been discovered, each with its unique charm. One such example is the "Blue Lagoon," a 2,000-carat gem discovered in Brazil, known for its flawless clarity and deep hue. Such specimens, apart from their monetary value, offer a glimpse into the Earth's wondrous ability to create unparalleled beauty.
Blue Topaz Vs. Aquamarine
Often, blue topaz is mistaken for aquamarine, given their similar blue hue. However, they're distinct in composition, source, and properties. While blue topaz is an aluminum silicate, aquamarine is a variety of beryl. Knowing the differences ensures informed purchasing decisions and appreciation of each gem's unique attributes.
Conclusion
The tale of blue topaz is as multifaceted as the gem itself. Whether considering its storied history, its celestial connections, or its geographical journeys, this gemstone offers endless avenues of exploration and admiration. As December's birthstone and a favorite amongst many, blue topaz continues to be a symbol of clarity, communication, and timeless beauty. Its enduring appeal stands as a testament to the deep-seated human fascination with nature's wonders, urging us to cherish, celebrate, and delve deeper into the stories the Earth shares with us.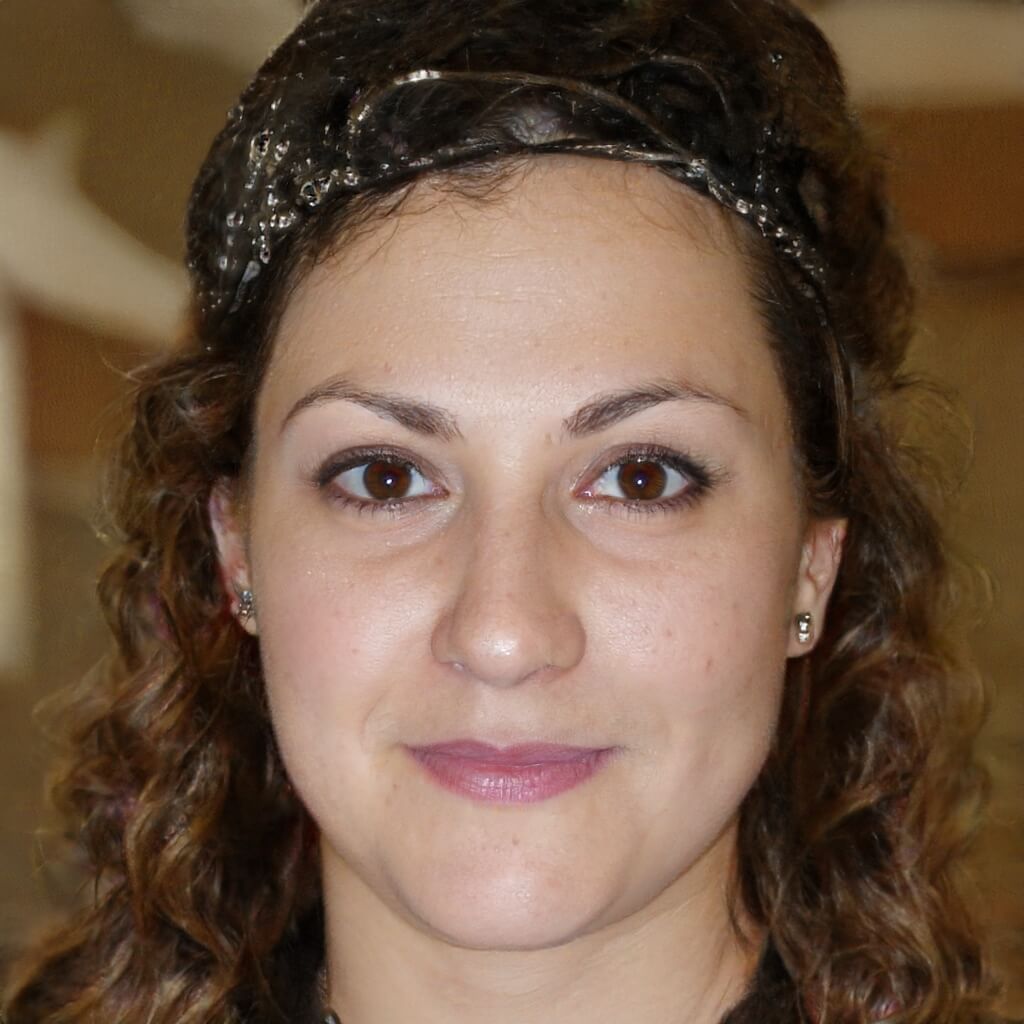 Co-Founder, Editor-In-Chief
Cynthia met Brian during one of their aid work on Typhoon Katrina, and they have been inseparable since. They both believe that Living By Example could be the best platform there is to write about subjects that will help people connect with others and give them a deeper understanding of different societies and cultures.