And there's an abundance of emotions awaiting nationwide in 2023. Whether one wishes to reignite a sense of wonder, follow the journey of a renowned artist, explore new interests, or all of the above, this curated collection of exhibitions presents countless opportunities for inspiration. From rarely-seen old-master artworks to spine-chilling predator fossils, and even a fully operational roller coaster within a museum, these exhibits offer an unparalleled experience for all. Here is the list of 2023 exhibitions not to miss.
Best cultural exhibitions around the world
1. Mark Rothko: Paintings on Paper
Dates: November 19, 2023 — March 31, 2024
Renowned for his extensive collection of large-scale canvases that delve into the realms of color and form, Rothko had an extraordinary career, creating over 1000 paper paintings. The National Gallery is currently preparing an exceptional exhibition that will present over a hundred of Rothko's most cherished paper creations, including exquisite masterpieces unseen before. These exceptional works encompass a range of styles, showcasing the artist's earlier figurative subjects, surrealist studies, and iconic abstract compositions. Visitors will have the opportunity to fully immerse themselves in this remarkable showcase.
2. Georgia O'Keeffe To See Takes Time
Dates: 9 April — 12 August
In the upcoming Modern Art exhibition, the focus shifts to paper as a 'serious' medium for paintings and drawings, exploring beyond its traditional role as a sketch or study tool.
The remarkable Georgia O'Keeffe (1887-1986), renowned for her iconic flower paintings, employed paper extensively to create a captivating series of artworks using charcoal, pencil, watercolor, and pastels. Bringing together these individual paper works and significant paintings, this exhibition provides a rare opportunity to delve into the artist's creative process and encourages viewers to pause and appreciate the intricate details.
If someone is planning a visit to New York by the end of the year, they can make a stop at the renowned MoMA. There, they can experience the fascinating exhibition that showcases two iconic paintings by the Spanish artist, Pablo Picasso. The paintings, "Three Women at the Spring" and "Three Musicians," will unveil numerous secrets about Picasso in Fontainebleau. This exceptional exhibition will run from 1st October until February 2024.
In order not to stay away from media content during your visit to the best art exhibitions, you will need a VPN. With it, you can provide access to any website, regardless of its regional restrictions. If you wish, you can open the Netflix UK library, but nothing will stop you from going to Omegle or ChatGPT. All this regardless of your real location. To test the VPN capabilities, you can try VeePN, as it has a free trial version.
3. Mark Rothko: Paintings on Paper
Dates: 19 November — 31 March 2024
The museum warmly introduces this highly anticipated exhibition, celebrating the profound artistry of Mark Rothko. Captivating visitors with over 100 of his mesmerizing paintings on paper, many being unveiled for the very first time, the exhibition showcases Rothko's diverse range of artistic expressions. From his early figurative subjects to the iconic soft-edged rectangular fields, realized on a grand scale, Rothko's brilliance shines through in every stroke.
Visitors who are passionate about Modern Art will find sheer delight in the most radical incarnation of painting. Additionally, for those who appreciate the exquisite works of the 'good old' Old Masters, there is an unmissable opportunity to witness the captivating exhibition titled "Vittore Carpaccio: Master Storyteller of Renaissance Venice" at the same museum. The show will continue until February 22.
Furthermore, an enticing traveling exhibition titled "Saints, Sinners, Lovers, and Fools: 300 Years of Flemish Masterworks" is nearing its conclusion at the Denver Museum on January 22nd, only to reopen in Dallas on February 19th. The title of this remarkable retrospective may warrant more precision; hence, it is highly recommended to consider visiting this major exposition.
4. Reckoning with Millet's Man
Dates: 5 September — 10 December
The focus of the exhibition at the Getty Museum in LA from 5 September to 10 December will be on the tumultuous public life surrounding Jean-François Millet's iconic depiction of peasant labor, titled "Man with a Hoe." It will be an interesting time but do not forget about personal safety. It is better to install a free online VPN right away to travel safely and enjoy public Wi-Fi. This renowned artwork was bookended by two significant moments of controversy. To find out more about these moments, make sure to visit the Getty Museum during the exhibition dates.
5. After Impressionism: Inventing Modern Art
Dates: 25 March — 13 August
This exhibition traces the success of standalone shows featuring Paul Cézanne in 2022. Celebrating not only Cézanne, but also the influential Vincent van Gogh and Paul Gauguin, the exhibition showcases their impact on younger generations of French artists, as well as their peers and artists across Europe in Barcelona, Berlin, Brussels, and Vienna. With an extensive collection of artworks by renowned artists like Klimt, Kokoschka, Matisse, Picasso, Mondrian, and Kandinsky, complemented by sculptures from artists such as Rodin and Camille Claudel, this exhibition captures the creativity and innovation of the era.
6. Van Gogh and the Avant-Garde: The Modern Landscape
Dates: 14 May — 4 September (Chicago); 6 October — 12 March 2024 (London)
Collaborating with the Van Gogh Museum in Amsterdam, the Art Institute of Chicago presents a remarkable event to pay tribute to the iconic Post-Impressionist across the Atlantic. With the objective of honoring these exceptional artists, the exhibition offers a meticulously curated collection that showcases the masterpieces of Vincent van Gogh, Georges Seurat, Paul Signac, Emile Bernard, and Charles Angrand. This event is a must-see for art enthusiasts and admirers of these talented artists from the late 19th century.
7. The Rossettis
Dates: 6 April — 24 September
The art world eagerly awaits the unveiling of a meticulously curated retrospective featuring the works of Dante Gabriel Rossetti. His artistry was influenced not only by the thriving revival of the Medieval chivalry spirit but also by his unconventional relationships with notable sitters and muses such as Elizabeth Siddal, Fanny Cornforth, and Jane Morris. Moreover, this exhibition presents a unique opportunity to witness the most comprehensive collection of Elizabeth Siddal's artwork in the past three decades, showcasing rare surviving watercolors and significant drawings.
8. Frans Hals
Dates: 30 September — 21 January 2024
In this major retrospective of Hals spanning over thirty years, around 50 of his finest works will be showcased. Notably, the exhibition will highlight the exceptional loan of Hals' most famous painting, 'The Laughing Cavalier' (1624), from the Wallace Collection. The story behind the loan and the curators' dedication adds an intriguing element to the event. With Hals' unique style, characterized by a hint of a smile, a nonchalant hand on the hip, and occasional bursts of laughter, he became one of the most imitated and counterfeited painters of his time. This exhibition presents a brilliant opportunity to witness the brilliance of Hals' artistry in person.
9. William Blake: Visionary
Dates: 17 October — 14 January 2024
The crowning show of the year in Los Angeles is William Blake: Visionary. This exquisite international loan event presents a unique exploration of the artist-poet's imaginative world through his most celebrated works.
10. Giacomo Ceruti: A Compassionate Eye
Dates: 18 July — 9 October
Getty will also showcase an incredibly talented but underappreciated Italian Baroque painter—Giacomo Ceruti. His work, titled "A Compassionate Eye," is truly remarkable and deserving of widespread recognition. It is a true gem, in the opinion of many.
Conclusion
These are just some of the extraordinary highlights from major exhibitions and events happening around the globe. For art enthusiasts, choosing which exhibition to attend can be quite a challenge. While each exhibition offers its own distinctive experience, these 10 must-see shows present a comprehensive overview of art history that should not be missed!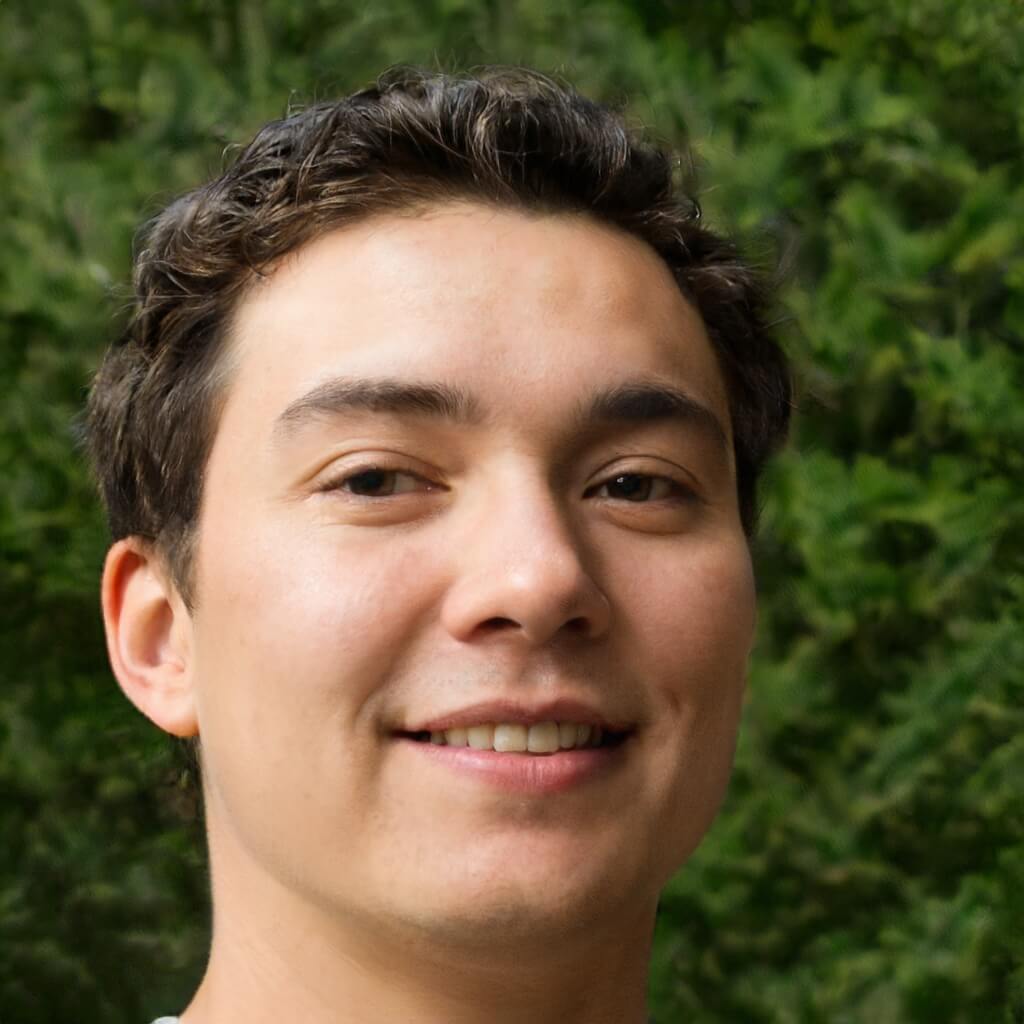 Founder/CEO
Brian formed Living By Examplealongside Cynthia after working for two decades alongside international institutions for humanitarian aids and other efforts worldwide, may it be catastrophes made by men or nature. Brian built Living By Examplewith the hopes of bringing more cultural diversity across the internet.
He primarily writes amazing stories about cultures and shares different ideals with our readers through his stories. He believes that people empowerment is important especially during these trying times.