There's a certain allure in gemstones that capture the essence of Earth's mysterious depths. Among them, the smoky topaz stands distinct, with its ethereal, earthy hues reminiscent of twilight shadows and ancient forests. This stone, with its smokey translucence, isn't just an ornament for adornment but also a gem rich in symbolism and mystique. Journey with us as we delve into smoky topaz meanings.
Historical Background
Smoky topaz, often confused with smoky quartz due to their similar appearance, has a history as hazy as its appearance. Historically, this stone was revered by ancient civilizations for its believed protective and grounding properties. Many ancient warriors wore smoky topaz amulets into battle, trusting the stone to shield them from harm and guide them through the fog of war. In some cultures, it was also used by shamans and spiritual leaders as a tool for deep spiritual journeys and to communicate with the ancestral realm.
Symbolic Representations
The smoky hue of this topaz resonates deeply with themes of grounding, transformation, and connection to Mother Earth. Its earthen tones are symbolic of our roots, reminding us of our primal connection to nature and our foundational grounding in the world. Moreover, the stone is seen as a bridge between the tangible and intangible, linking the earthly realm with the ethereal.
Many believe that smoky topaz assists in decluttering the mind, aiding in the release of redundant or negative thoughts and replacing them with clarity and insight. Its transformative energies are thought to aid personal growth, helping the wearer shed old patterns and embrace new horizons.
Spiritual Significance
In the metaphysical realm, smoky topaz is often associated with the root chakra, the energy center that deals with our sense of security and belonging. By balancing this chakra, smoky topaz provides a sense of stability and grounding, especially in tumultuous times.
The stone's frequencies are believed to foster a connection with the natural world, enhancing meditative practices and aiding spiritual grounding. It's a gem for those looking to deepen their connection to their surroundings, to ancestors, and to the timeless energies of the Earth.
Smoky Topaz in Art and Jewelry:
Beyond its metaphysical attributes, smoky topaz has been a favored gem in the world of art and jewelry. Its smoky translucence serves as a canvas for jewelers, offering a neutral yet captivating backdrop for various designs. Whether set in sterling silver, accentuating its cool undertones, or in gold, highlighting its warm, earthy hues, smoky topaz pieces radiate a rustic elegance.
In contemporary art, this gemstone often symbolizes the mystique of nature, its patterns reminiscent of forests, earth, and the timeless cycle of decay and renewal.
The Geology of Smoky Topaz
Diving into the structural and geological narrative of the smoky topaz can be as enchanting as the stone itself. Formed deep within the Earth's crust under specific conditions of temperature and pressure, this gem is a result of the interplay of various minerals. The smoky hue, which distinguishes it from other topazes, is typically attributed to natural radiation from radioactive materials present in the surrounding rock. This radiation causes specific changes at the atomic level, leading to its unique coloration. The presence of other trace elements and minerals can also influence its hue, making each smoky topaz unique in its appearance.
Smoky Topaz in Popular Culture
The mystique of smoky topaz has not been lost on popular culture. This gemstone, with its grounding and transformative aura, has appeared in various literature, films, and music references. Characters adorned with smoky topaz are often depicted as introspective, wise, or connected to ancient traditions and the Earth. Musicians, too, have been known to don smoky topaz jewelry, drawing upon its reputed energies to ground them during performances.
Moreover, this gemstone has been gaining traction in the realm of fashion. Its neutral, earthy tone complements a wide array of palettes, making it a versatile choice for designers aiming for both elegance and a touch of mystique.
The Ethical Sourcing of Smoky Topaz
In our ever-conscious world, the ethical sourcing of gemstones has come under the spotlight. Fortunately, smoky topaz, given its abundance in certain regions, is often extracted with lesser environmental impact compared to other gemstones. However, like all mining activities, it's vital to ensure responsible practices.
Ethically sourced smoky topaz ensures that the gem is mined with minimal environmental degradation, fair wages are provided to the miners, and there's no involvement of child labor. When purchasing smoky topaz, consumers are encouraged to inquire about its provenance, ensuring that their beautiful gem doesn't carry with it an unsavory backstory.
FAQs
Is smoky topaz the same as smoky quartz?
No, while they may look similar and are sometimes confused, smoky topaz and smoky quartz are distinct in terms of composition and properties.
How should I care for my smoky topaz jewelry?
Avoid exposing it to harsh chemicals or direct sunlight. Clean it with mild soapy water and a soft brush, ensuring it's dried thoroughly afterward.
What are the spiritual benefits of wearing smoky topaz?
Smoky topaz is believed to offer grounding, protection, and transformational energies. It can aid in meditation, enhance clarity of thought, and deepen one's connection to nature and the ancestral realm.
How is the smoky hue in smoky topaz achieved?
The smoky hue is primarily a result of natural radiation affecting the stone during its formation. The presence of specific trace elements can also influence its color.
Has smoky topaz made appearances in movies or songs?
Yes, while specific references may vary, smoky topaz, given its symbolic depth, has made its way into various artistic expressions, representing introspection, grounding, and connection to ancient wisdom.
How can I ensure my smoky topaz is ethically sourced?
It's crucial to purchase from reputable dealers or jewelers who can provide information on the gem's origin, mining practices, and any certifications indicating ethical sourcing.
The Modern Resurgence of Smoky Topaz
In recent years, there's been a renewed interest in gemstones that exude earthy, natural vibes, and smoky topaz perfectly fits the bill. This resurgence can be attributed to a collective desire to reconnect with nature, especially in our increasingly digitalized world. Smoky topaz, with its grounding properties, serves as a tangible link to the Earth and its age-old mysteries.
Additionally, as modern jewelry enthusiasts lean towards unique, statement pieces that go beyond mere aesthetics, the smoky topaz, steeped in history and symbolic depth, has found its place in the spotlight once more.
Conclusion
With its rich history, smoky topaz meaning and undeniable aesthetic appeal beckons to be not just worn but understood and revered. It's more than a gem; it's a bridge between our past and present, between the earthly and the ethereal. Whether you're drawn to its beauty, its spiritual significance, or its rich history, smoky topaz serves as a timeless testament to nature's wonders, grounding us while simultaneously elevating our spirits.
From its mesmerizing hues to its profound symbolism and its reflection in popular culture, the topaz remains a gem of multifaceted significance. As it finds renewed interest in contemporary society, this stone not only adorns the body but also resonates deeply with the soul. An emblem of grounding, transformation, and a bridge between realms, smoky topaz remains a cherished jewel, a piece of Earth's story, inviting all to partake in its enchanting tale.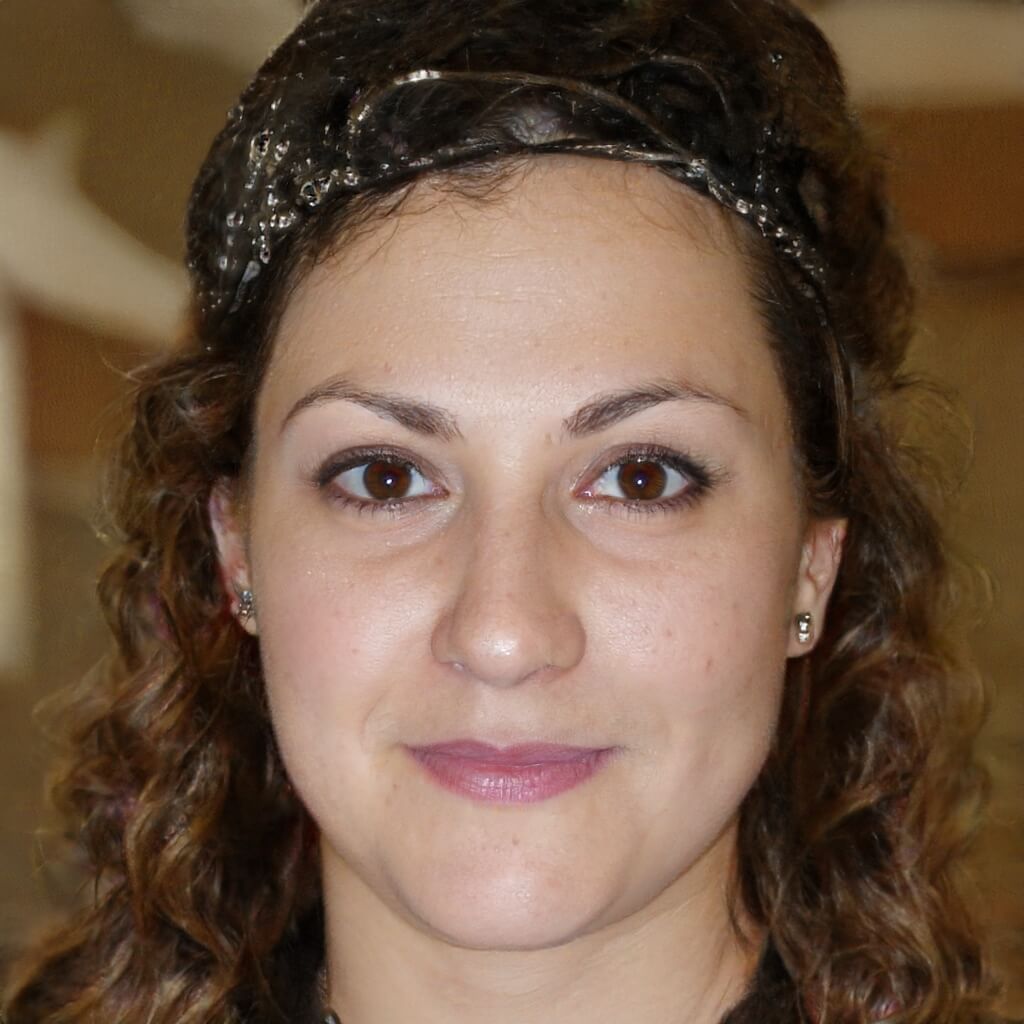 Co-Founder, Editor-In-Chief
Cynthia met Brian during one of their aid work on Typhoon Katrina, and they have been inseparable since. They both believe that Living By Example could be the best platform there is to write about subjects that will help people connect with others and give them a deeper understanding of different societies and cultures.