Hobbies are recreational activities that help develop talent. A hobby is something that is undertaken freely as a means of passing the time. In contrast to entertainment, a hobby is something that requires participation and attention. Over time, you improve at a hobby, and it becomes a skill and knowledge. The following are some common examples of hobbies.
Acrobatics
Acrobatics is the art of performing human balance, agility, and motor coordination feats. Acrobatic skills are employed in the performing arts, sports, and martial arts.
Acting
Acting is a performance art in which actors utilize movement, gesture, and intonation to create a fictional character for the stage, film, or television.
Animation
Animation is the process of transforming a static picture, photograph, or drawing into a moving one. It is the skill of giving the appearance of movement, i.e., making a static image run, walk, leap, or speak.
Architecture
Architecture, one of humanity's oldest arts, has long been an appealing hobby for many individuals. This is a great form of pastime for anyone who wishes to channel their imagination in house design and model making for enjoyment and creative fulfillment.
Astronomy
Because astronomy is an outside nature pastime, the best way to begin is to venture out into the night and become acquainted with the constellations and patterns visible above.
Baking
Baking is a method of food preparation that involves the use of dry heat, often in an oven, but can also be done over hot ashes or on hot stones.
Bowling
Bowling is a sport where you roll a heavy ball down a narrow track toward a bunch of wooden pins and attempt to knock them all down.
Boxing
Boxing is a combat sport wherein two individuals, typically wearing protective gloves and other protective equipment, exchange punches in a boxing ring for a specified amount of time.
Calligraphy
Calligraphy is a visual art form that is closely tied to writing. It is the art of lettering by the use of a pen, ink brush, or other writing tools.
Camping
Camping is an outdoor activity that involves being away from home for an extended period of time, either without shelter or with basic shelters like tents or recreational vehicles.
Chess
Chess is a two-player board game. To distinguish it from similar games such as xiangqi and shogi, it is occasionally referred to as Western chess or international chess.
Collecting
For some, collecting is a childhood interest; for others, it is a lifelong endeavor or something that begins in maturity.
Comic Books
A comic book is a bound collection of comic strips, normally in chronological order, that tell a single tale or a set of related stories.
Computing & Coding
Coding is the process of writing commands in a programming language that instructs a machine to accomplish specified tasks.
Cooking
Cooking is the art of preparing foods by the use of heat. Cooking methods and ingredients vary significantly by location, from grilling food over an open fire to utilizing electric burners to baking in various sorts of ovens.
Cosplay
Cosplay is the act of dressing up as a fictional character or concept. Individuals who engage in this activity regularly are referred to as 'cosplayers.' Moreover, cosplayers may go beyond simply replicating their character's attire; they may 'role-play' their identities, mimicking their mannerisms and movements.
Crafts
The word "craft" refers to an ability that is typically used in branches of the decorative arts (e.g., pottery) or a closely related artistic practice (e.g., lace-making).
Creative Writing
Creative writing is any type of writing that deviates from standard professional, journalistic, academic, or technical pieces of writing and is typically characterized by an emphasis on narrative craft, character development, and the use of literary tropes, as well as a connection to various poetic and poetic traditions.
Cultural Activities
Cultural activities are sports or activities that contribute to or promote historical or social development and the public's appreciation of them.
Cycling
Cycling, often known as bicycling or biking, is the act of riding a bicycle for the purposes of transportation, pleasure, exercise, or sport.
DIY Cosmetics
DIY cosmetics is when ingredient-conscious customers choose to mix their own products.
DIY Fashion
The use of patches and embellishments to make one-of-a-kind products further distinguishes do-it-yourself fashion from factory-produced garments.
DJing
DJing is playing previously recorded music in front of a live audience.
Dance
Dance is the rhythmic movement of the body, usually to music and within a defined space, to convey a concept or emotion, release energy, or simply enjoy the movement itself.
Design
Design is about decision-making and enhancing people's status quo in some way. Designers make design judgments and are ultimately accountable for the outcome.
Digital Art
A work or practice of art that incorporates digital technology into the creative or presenting process is referred to as digital art.
Do It Yourself (DIY)
"Do it yourself" (DIY) is a term that refers to the process of creating, changing, or repairing objects without the assistance of professionals or certified experts.
Drawing
Drawing is a type of visual art in which an artist makes lines on paper or another two-dimensional surface using instruments.
Embroidery
Embroidery is the art of decorating fabric or other materials with thread or yarn stitched with a needle.
Farming (Hobby Farm)
Farming is the act or practice of cultivating the soil, planting seeds, and nurturing edible plants. Additionally, you might refer to rearing animals for milk or meat as farming.
Fashion Design
Fashion design is an art form that entails the creation of clothing and accessories. It is an academic discipline that comprises a number of fields, including history, business, drawing, and technology.
Festivals
A festival is an event that is typically held by a community and focuses on some part of that community's religion or culture.
Filmmaking
Filmmaking (also known as film production) is the process of creating a motion picture. It entails a series of intricate and distinct processes, beginning with an initial story, concept, or commission.
Fishing
Fishing, alternatively referred to as angling, is the sport of capturing fish, either freshwater or saltwater, using a rod, line, and hook.
Fitness
Fitness refers to the state of being mentally and physically fit. It is the ability to perform daily chores vigorously and alertly, without excessive exhaustion, and sufficient energy to enjoy life.
Floral Design
Floral design or floral arts is the habit of arranging flowers in vases, baskets, bowls, or other containers and arranging bouquets and compositions using cut flowers, foliages, herbs, decorative grasses, and other plant materials.
Flying
Aero sports and light aircraft flying are examples of hobby flying. As a hobby pilot, you can fly with an instructor, another pilot, or a solo pilot and take your friends and family on a joyride (depending on the capacity of the flying machine).
Game Mods
Video game modding is the hobby of altering one or more video game features, such as its appearance or behavior, by players or fans.
Gardening
Gardening is all about achieving the optimal balance of sunlight, fertile soil, and water to ensure that your plants thrive.
Hiking
Hiking is an outdoor activity that entails walking through natural areas, frequently via mountainous or another picturesque terrain. People usually hike on established hiking trails. It is such a popular activity that various hiking groups exist on a global scale.
Home Improvement
A home improvement is a modification made to enhance the design or value of a person's home or estate; it is also the act or practice of making such changes.
Homebrewing
Homebrewing is the small-scale production of mead, beer, and ciders for personal, noncommercial reasons.
Horseback Riding
Horseback riding is the hobby of riding a horse for pleasure or exercise.
Inline Skating
Inline skating is a multi-disciplinary sport that encompasses a variety of activities performed on inline skates.
Journaling
Journaling is the act of recording one's personal thoughts, feelings, and discoveries. It may be handwritten, illustrated, or typed. It can be handwritten or typed on your computer. It's a straightforward, low-cost strategy for improving your mental health.
Kayaking
Kayaking is the act of paddling a kayak across water. The sitting position of the paddler and the number of blades on the paddle differentiate it from canoeing.
Knitting
Knitting is a technique for handling yarn to make a textile or fabric. It is used to manufacture a variety of different types of clothes.
Learning
Learning new skills boosts self-efficacy or your belief in your ability to deliver the desired results.
Magic
Magic is a universal hobby and language that everybody, regardless of origin, can enjoy.
Makeup
Makeup is classified as cosmetics applied to the face, such as lipstick or powder, to enhance or alter the appearance.
Martial Arts
Martial arts are structured systems and traditions of combat that are practiced for various reasons, including self-defense, competition, military and law enforcement applications, physical, mental, and spiritual growth, and the conservation of a nation's intangible cultural legacy.
Media Production
The art of media production entails telling stories through sound and image.
Metalworking
Metalworking is the practice of designing and molding metals into useful tools, objects, equipment components, and structures.
Motor Sports
Motorsport, motorsports, or motor sport is a collective name that refers to a series of competitive athletic events that predominantly include the usage of motorized vehicles.
Music
Music is the art of organizing sounds in time using the melodic, harmonic, rhythmic, and timbral elements.
Painting
Painting is the expression of ideas and emotions in a two-dimensional visual language through the creation of particular aesthetic qualities.
Photography
Photography is the science, art, and practice of capturing and preserving images via the use of light, either electronically via an image sensor or chemically via a light-sensitive material such as photographic film.
Podcasting
A podcast is a collection or series of digital audio recordings made available for download or playback via the Internet.
Quilting
Quilting is the term used to describe the process of stitching together at least three layers of cloth, either manually with a needle and thread or automatically with a sewing machine or specialized long arm quilting technology.
Reading
Reading is a complex activity that encompasses comprehension, word recognition, fluency, and motivation.
Rock Climbing
Climbing is a recreation sport where participants climb or explore natural or man-made rock formations or walls.
Running
Running is a terrestrial locomotion technique that enables humans and other animals to move fast on foot. It has been shown to benefit both physical and mental health considerably.
Sailing & Boating
Sailing or boating utilizes the wind's action on sails, wingsails, or kites to move a craft on the water's surface (sailboat, sailing ship, windsurfer, or kitesurfer), on ice (iceboat), or land (land yacht) along a predetermined route.
Scouting
Scouting, alternatively referred to as the Scout Movement, is a global youth movement based on the Scout system, an informal education program emphasizing practical outdoor activities.
Scrapbooking
Scrapbooking is a means for conserving, presenting, and organizing personal and family history via a book, box, or card. Photographs, written or printed content, and artwork are all examples of common memorabilia.
Scuba Diving
Scuba diving is a kind of underwater diving in which divers utilize breathing equipment that is totally self-contained and does not require access to the surface air.
Singing
Singing is the act of using the voice to produce musical sounds.
Skating
Skating is a term that refers to any sport or leisure activity that requires traveling on surfaces or ice while wearing skates.
Skydiving
Skydiving is a technique for descending from a high point in the atmosphere to the Earth's surface using only gravity, incorporating the use of a parachute or parachute to control speed throughout the descent.
Stamp Collecting
Stamp collecting is the practice of collecting postal stamps and other related items. It is a subfield of philately, which is defined as the study of stamps or the study and collection of stamps.
Street Art
Street art is a form of visual art done in public spaces for public viewing. It is sometimes referred to as "independent art," "post-graffiti," "neo-graffiti," or guerilla art.
Surfing & Bodyboarding
Surfing is a surface water sport where an individual, referred to as a surfer (or two in tandem surfing), rides a board on the forward section, or face, of a surging wave of water, which often takes the surfer towards the shoreline.
Swimming
Swimming is the act of propelling oneself through water or another liquid, typically for recreational purposes, sport, exercise, or survival.
Travel
The movement of individuals between distant geographical regions is referred to as travel.
Vegetable Gardening
Gardening is the practice of growing and cultivating plants as part of horticulture.
Video Games
A video game is an electronic game that requires the player to interact with a user interface or input devices — such as a controller, joystick, keyboard, or motion-sensing device — in order to provide visual feedback.
Video Production
The process of producing video content for a video is referred to as video production. It is analogous to filmmaking, except that instead of film stock, video is captured as analog signals on videotape, digital signals on videotape, or as computer files on hard drives, SSDs, optical discs, magnetic tape, or memory cards.
Weightlifting
Olympic weightlifting, or Olympic-style weightlifting (formally referred to as Weightlifting), is a sport in which participants compete by effectively lifting a barbell equipped with weight plates from the ground to overhead, with each athlete vying to raise the highest weights.
Winemaking
Winemaking, or vinification, is the process of producing wine that begins with the selection of the fruit, continues with its fermentation into alcohol, and concludes with the packaging of the final result.
Woodworking
Woodworking is the art of creating something from wood. It includes cabinetry (cabinetry and furniture), wood carving, carpentry, joinery, and woodturning.
Word Games
Word games (also known as word puzzles or word search games) are verbal, board, or electronic games that are frequently used to assess a player's aptitude with language or investigate its features.
Yoga
Yoga is a set of mental, physical, and spiritual practices or disciplines that evolved in ancient India to control (yoking) and still the mind by recognizing a detached witness-consciousness unaffected by mind or mundane suffering.
Here are 75 examples of social strengths to take note of from LivingByExample.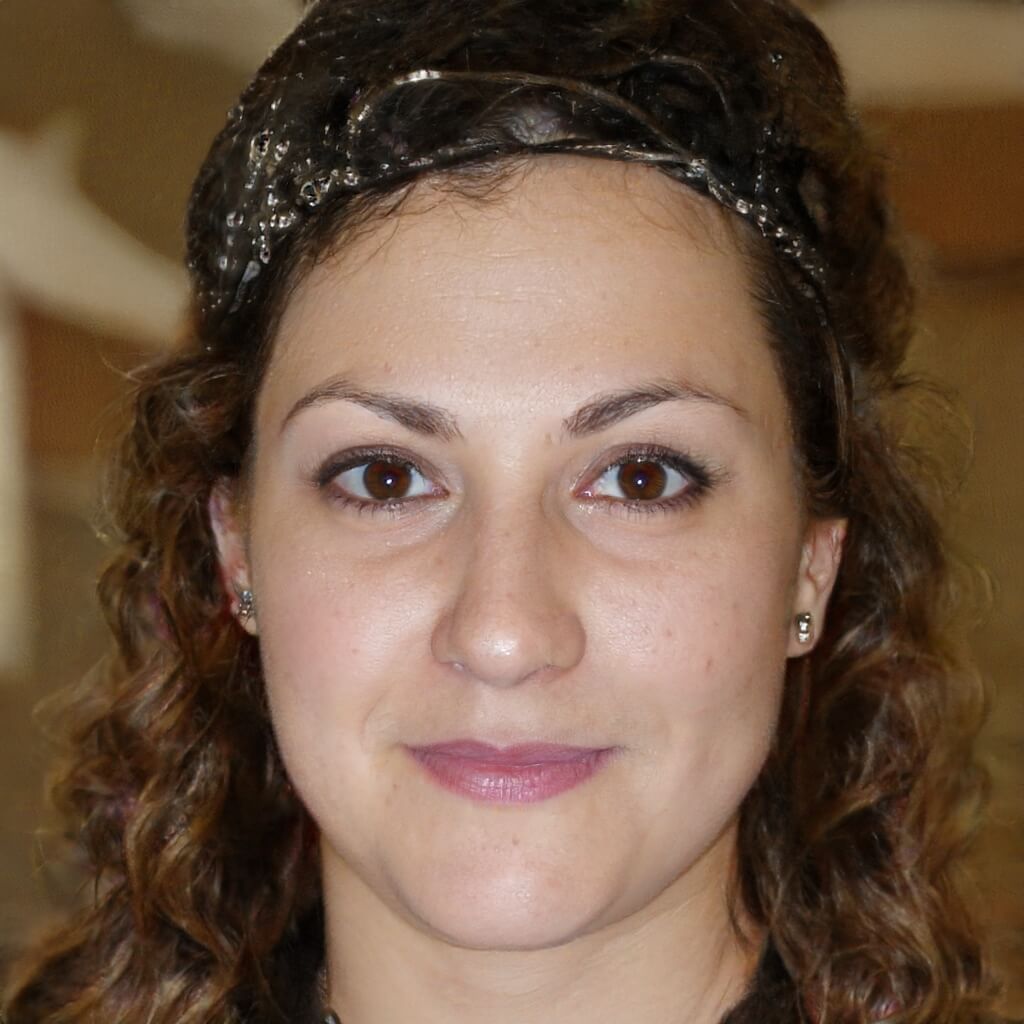 Co-Founder, Editor-In-Chief
Cynthia met Brian during one of their aid work on Typhoon Katrina, and they have been inseparable since. They both believe that Living By Example could be the best platform there is to write about subjects that will help people connect with others and give them a deeper understanding of different societies and cultures.