Socially strong people possess skills, abilities, knowledge, and character traits to navigate social situations successfully. Each of these traits is distinctive and is based on the individual's personality. Here are a few examples of common social strengths.
Active Silence
Active silence is the skillful use of silence in communication. A fundamental principle of communication is listening and pausing your speech for dramatic effect. You can use it as a complex social strategy, such as a prolonged uncomfortable silence in negotiations to induce your opponent to make the first offer.
Apologies
A statement of remorse or a request for forgiveness is considered an apology for a fault or offense. When apologizing, one should acknowledge responsibility and express remorse at the same time.
Approachability
Approachability is the quality of being friendly, approachable, easily accessible, and open to taking on new ideas.
Assertiveness
People often talk about assertiveness when developing social and communication skills. In other words, assertiveness means being able to stand up for your own rights and those of others in a calm, positive way without being aggressive or passive.
Attention Span
The attention span can be described as a period when an individual can concentrate on one thing.
Body Language
Communication through body language consists of gestures, movements, and mannerisms used by people and animals. It is an unspoken way of communication that we use to convey our feelings and make our message more powerful.
Candor
A person with candor is usually honest, open, and sincere.
Charisma
Charismatic individuals are considered to have outgoing, energetic, and likable personality that attracts others.
Civility
Being civil means respecting others by being polite, like the civility you exhibited in speaking kindly to someone who hurt your feelings.
Conflict Resolution
Conflict resolution is the process of finding a peaceful solution between two or more people. Conflict can take the form of a financial, political, or emotional disagreement. Often, the best approach to resolving a dispute is through negotiation.
Consensus Building
Collaborative problem solving, also known as consensus building, is an important conflict-resolution process, especially for solving disputes involving multiple parties.
Constructive Criticism
The objective of constructive criticism is to offer you feedback — backed up by specific examples — to improve your performance. With good intentions, constructive criticism should be delivered in a friendly manner.
Cooperation
Cooperation is the action of working together to attain results, or it is the act of people helping out each other to accomplish a common goal.
Coping With Difficult People
Most difficult people are very selfish, and they tend to make everything about them. There is little empathy or concern for other people in their lives.
Coping With Emotion
In order to cope with emotions, we must recognize them within ourselves and how they affect our behavior. We must respond appropriately to emotions. If we do not deal with them appropriately, we may experience adverse effects on our health, such as anger or sadness.
Critical Thinking
Critical thinking requires active and skillful conceptualizing, applying, analyzing, synthesizing, and evaluating information derived from observation, experience, reflection, reasoning, or communication, guiding belief and action.
Cultural Capital
Cultural capital is defined as symbols, ideas, tastes, and preferences that can be used as resources to facilitate social change.
Debate
Generally, a debate involves serious discussion amongst people with different opinions on something.
Emotional Intelligence
Individuals with emotional intelligence can control their emotions effectively to handle stress, communicate effectively, empathize with others, overcome challenges, and defuse conflict.
Empathy
An empathic person can imagine or attempt to deeply understand what someone else feels or what their situation feels like.
Engagement
An individual's engagement (also known as social involvement or participation) can be described as their degree of engagement with a community or society.
Ethical Conduct
A person's ethical conduct includes how they handle themselves, including their relationships with other people, according to the principles of honesty, integrity, fairness, and good faith.
Eye Contact
The act of meeting the eyes of two people is known as eye contact. It is a form of nonverbal communication in humans and plays a significant role in social behavior.
Facilitation
The act of facilitation is to make something easier to happen.
Forgiving
When you forgive someone or something that has hurt you, regardless of whether they deserved it, you withdraw feelings of resentment and vengeance.
Generosity
The quality of generosity is similar to the quality of unselfishness. Those who are generous are glad to give their time, money, food, or kindness to those in need.
Gratitude
Gratitude is being thankful for the whole world or a specific individual. It means being grateful for what one already has without continually seeking more.
Greetings And Introductions
When we meet someone, the first words we say are greetings and introductions, so knowing what to say and how to say them is important. When we meet someone for the first time, we often keep that impression for a long time, so reviewing how to do this properly is wise.
Handling Criticism
It is difficult but necessary to deal with criticism in social situations. Life is filled with criticism, whether from a family member, friend, manager, or coworker. In order to improve your work, you must listen, understand, and apply what they say.
Honesty
Being honest is defined as being truthful even after one has done something wrong.
Humility
An attitude of humility implies that you have no special value that makes you better than others.
Humor
A humorous thing can make someone laugh or feel amused. The ability to find humor in something is also referred to as that.
Independence
Being independent means being free of control by another person, country, or other entity.
Influencing
Influence is the capacity to cause a non-tangible or indirect effect.
Kindness
The quality of kindness is that of being friendly, generous, and considerate.
Language
Language is the expression of ideas through words used in a structured and conventional way and communicated via speech, writing, or gestures.
Leadership
The goal of leadership is to maximize the efforts of others toward achieving a goal through social influence.
Likeability
Likeability refers to having traits that lead to favorable regard.
Listening
Listening involves paying attention to sounds or actions. As one listens, one picks up on what others are saying and tries to understand what they mean. It is a complex process that involves emotions, cognitive thought, and behavior.
Loyalty
When you show loyalty to someone, you keep their best interests in mind and ensure the relationship is mutually beneficial. It means understanding others' needs, how they want to be managed, and, most importantly, respecting their decision to work with you and their right to change their minds.
Manners
Manners refer to patterned interactions, prevailing norms, and socially anticipated behaviors. Etiquette, the more formal codification of standards of behavior, is closely related to manners.
Mediation
The goal of mediation is to resolve conflicts in a relationship through negotiation. Divorce mediation occurs when a couple works with a neutral third party who assists them in resolving issues and dividing property and assets.
Negotiation
Negotiation is a means of settling differences. It is a means of achieving compromise or agreement without causing disagreement or argument. It is understandable that individuals in disagreement strive to achieve the best possible outcome for themselves (or perhaps an organization they represent).
Networking
Getting to know others who have similar interests or professions is called networking. This typically takes place in an informal setting.
Openness
The quality of openness refers to not hiding information or feelings and being honest.
Persistence
The quality of persistence is when someone can continue doing something, even if others oppose or dislike it.
Personal Hygiene
Every day, starting with getting up in the morning, we should practice personal hygiene to protect our health. Keeping the body, hair, mouth, and teeth clean and washing clothes regularly are essentials for maintaining good health.
Personal Presence
Your personal presence is an intangible human characteristic that makes you stand out from the crowd. It helps you connect with others and makes you memorable. When we are nervous, we may not give the right impression when speaking in front of a group. You will be recognized as authentic, trustworthy, and open if you work on your presence.
Perspective Taking
Perspective taking is understanding how another person sees and perceives a situation and how they think or feel about it.
Persuasion
The concept of persuasion can be defined as a force that influences people's decisions and actions.
Play
Children can develop their physical, intellectual, emotional, social, and moral capacities through play. It also fosters friendships and preserves them. Children and adults alike gain a state of mind that facilitates high-level reasoning, insightful problem-solving, and creative pursuits.
Politeness
Politeness refers to the application of good manners or etiquette so that others will not be offended.
Public Speaking
Public speaking, also referred to as oratory or oration, refers to addressing a live audience.
Questioning
When you question something, you express your doubts about its worth or truth; you are showing that you seek an explanation.
Resilience
A person with resilience can handle adversity and rebound from difficult situations. Stress, emotional turmoil, and suffering are part of experiencing resilience.
Resisting Peer Pressure
Resistance to peer pressure refers to how well you can resist the pressure you receive from your peers and your own concerns about what others will think of you.
Responsible
We are responsible when we keep promises, honor our commitments, and are dependable. This implies that we are willing to accept the consequences of our actions. Responsibility means not making excuses for your actions or blaming others when things go wrong.
Self-Confidence
Self-confidence refers to the way you view your skills and abilities. Your life is controlled by your acceptance and trust in yourself. You have a positive view of yourself and know your strengths and weaknesses well. The expectations and goals you set are realistic, communicate assertively, and handle criticism well.
Self-Awareness
The ability to be aware of our actions, thoughts, and emotions and how they align with our internal standards is self-awareness.
Self-Control
A person's ability to manage their behavior in order to reach goals, enhance their positive outcomes, and avoid negative ones is called self-control. It is one of the most important skills we need to control our behavior so that we can achieve our long-term goals.
Self-Expression
An individual's self-expression consists of asserting one's innate qualities and expressing their personality.
Social Perception
Social perception refers to the way in which people make inferences or form opinions about other people by studying their behavior, especially their motives, attitudes, or values.
Sportsmanship
It involves understanding fair play, ethical conduct, integrity, and general goodwill toward an opponent. An athlete's poise, perspective, and ability to do what is suitable for their teammates are evidence that they have discipline.
Storytelling
Storytelling involves telling stories that evoke powerful emotions and insights about ideas, beliefs, personal experiences, and life lessons.
Sympathy
When you're feeling bad for another person, you have sympathy. So it relates to pity and compassion.
Teamwork
The process of working together with a group of people to achieve a common goal is called teamwork. Business often relies on it, as colleagues must work well together, doing their best under any conditions.
Tolerance
Being tolerant is the act of acknowledging and respecting others' beliefs and practices.
Tolerance for Disagreement
A tolerance for disagreement refers to engaging with people who have different views or opinions from your own without becoming emotional.
Trusting
When someone trusts others, they believe they are honest and sincere and are not trying to hurt them.
Trustworthy
Trustworthy people can do or provide what is needed or right and deserving of trust.
Verbal Communication
Using words to communicate a message is known as verbal communication. The two most common forms of verbal communication are written and oral.
Win-win Thinking
Those who believe in win-win thinking believe that everyone can win. This can't simply be about you or me, but both of us. Essentially, it is a mindset that believes that there are sufficient good things for all.
Wit
Someone described as wit can use words or ideas cleverly, imaginatively, and amusingly.
Do you wish to learn about the examples of natural rights? Check out this blog post from LivingByExample for more information!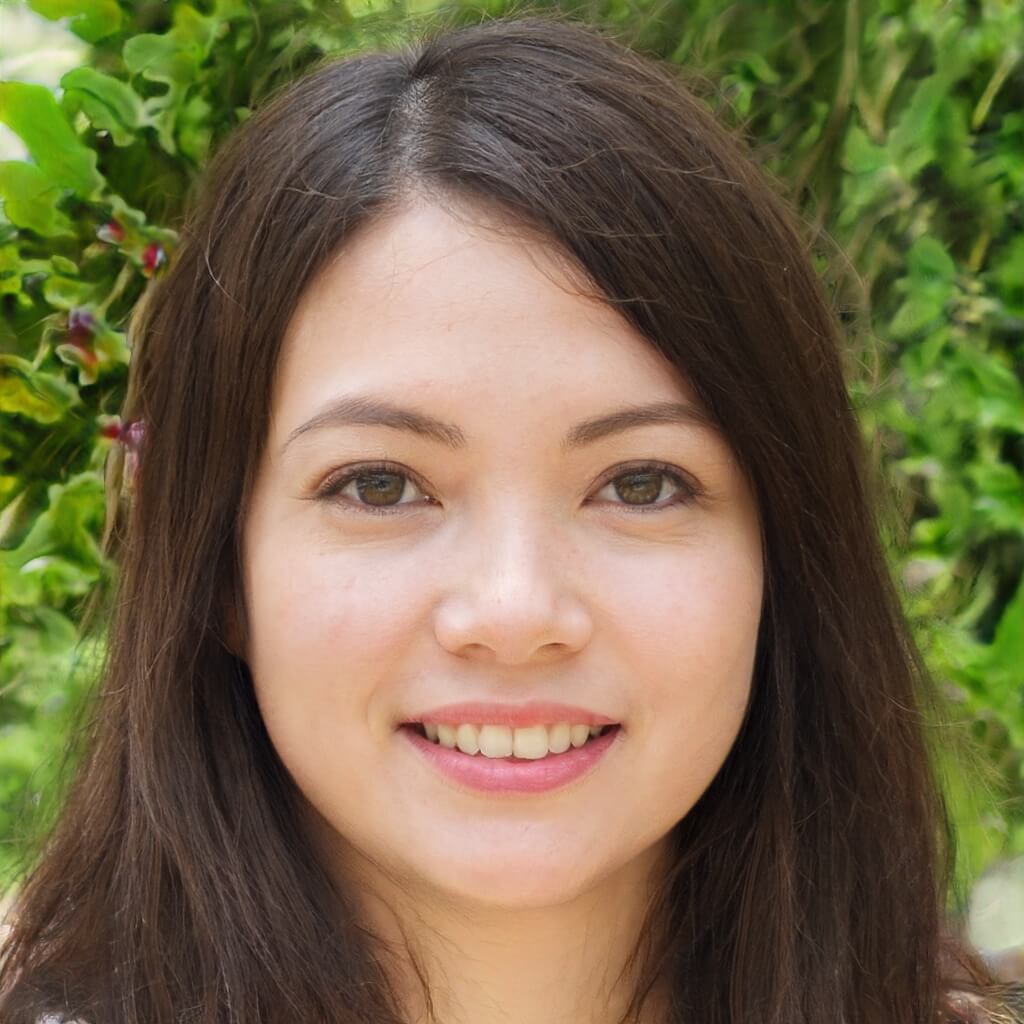 Social Media Manager
Karolyn leads our online team, ensuring we get the latest stories that need telling.