Sporting activities and sports are competitive physical activities and games. These satisfy the human desire for play, exercise, and competitiveness. Every sport has the potential for competition. The main distinction between sports and leisure, recreation, or amusement is sports impart life skills that can be applied to anything.
Sports can help people develop life skills by providing a competitive environment. Winning, for example, can boost confidence, while losing can boost personal resilience. Sports can also foster sportsmanship, friendship, shared experiences, and a sense of belonging. Here are a few sports examples you may have or will enjoy partaking in to check out:
American Football
This is a team sport with goalposts at each end played on a rectangular field. Running or passing an oval ball down the field into the end zone is the goal of each team. Outside of the U.S., it is also referred to as Gridiron. In the U.S., it is simply known as football. Arena Football and 6-Man Football are examples of variations.
Arm Wrestling
Arm wrestling is a style of wrestling in which two persons use just the upper body. Each contestant rests their elbow on a raised surface, their arms twisted at a 90-degree angle, and their fists clenched tightly. The goal is to pin the opponents' arms onto the surface, with the winners over the losers.
BMX
Bicycle Motocross, or BMX, is a cycling sport used by BMX bikes. Competitive racing or freestyle BMX events are both possible. Participants in BMX racing will ride through purpose-built off-road one-lap race tacks.
Dirty racecourses with multiple jumps and rollers and a finish line are typical of these tracks. The track's characteristics are starting hill, step-up, double, step-down, roller, and flat table.
Baseball
Baseball is played to score more runs than your opponent. To score a run, the player needs to hit the ball as far as possible before sprinting around four bases. Another batter takes his place when he makes it around all four bases without being tagged out.
North America, Canada, and Japan are the primary markets for the game. The World Series is the pinnacle of baseball, which is a sport played all over the world.
Badminton
Badminton is a racquet sport where individuals (singles) or two-person teams compete (doubles). Badminton evolved from the children's game 'battledore and shuttlecock' in British India. A net, shuttlecock, and badminton racket are all required. With the racket, players aim to hit the shuttlecock over the net.
Basketball
Basketball is one of the most widely played sports on the planet. Players are divided into two teams of five. Their score is determined by how many shots they make through the opponent's hoop. The objective is to outscore the opposing squad.
Bobsledding
Bobsledding is a winter sport in which a sled is used to make timed runs down small, twisting, banked ice paths.
Bowling
Ten-pin or ten-pin bowling, also known as "bowling," is a sport in which a player uses a bowling ball to knock down pins on a wooden or synthetic lane. There have been numerous claims about where bowling began, with some claiming Egypt and others claiming Germany.
Canoeing
A paddle sport in which the rider kneels or sits in a canoe facing forward. A single-bladed paddle is used by the rider to propel the canoe. Canoeing and kayaking are sometimes used interchangeably.
Competitive Dancing
A dancer competes in competitive dance by performing dances in front of a judge's panel. They are performed in various approved dance forms such as tap, lyrical, jazz, acro, ballet, contemporary, modern, and so on.
Cross-Country Skiing
Skiing over snow-covered terrain is known as cross-country skiing (or XC skiing). Cross-country skiing is both a recreational and a competitive sport. Cross-country skiing events are divided into two categories: classical and freestyle.
Cross-Country Cycling
The most popular type of mountain biking is cross-country mountain biking or XC cycling. Since 1996, XC cycling has been a feature of the Olympic Games.
Forest routes, single track, smooth fire roads, and concrete walkways make up the XC cycling courses and trails. Cross-country bikes are among the lightest mountain bikes, weighing 7 to 16 kg.
Dodgeball
Dodgeball is a sport in which two teams compete against one other. The teams toss balls at each other while attempting to avoid being hit.
Dodgeball is mostly played by youth in the U.S., although it is gaining popularity in high school and college worldwide. Dodge ball is typically played on a basketball court, volleyball court, enclosed area, or soccer field.
Deadlift
Deadlifting is a strength sport that is part of the sport of powerlifting. Squat and bench press are the other lifts used in powerlifting.
This competitive sport involves lifting a weighted barbell from the ground to the hips and then lowering it to the ground. The word "deadlift" refers to lifting weights off the ground without using any momentum.
e-Sports
Gaming, sometimes known as e-sports or electronic sports, refers to the competitive side of computer gaming. Many refer to it as computer gaming, but many involved prefer the term e-sports.
eSports do not meet the definition of a true sport because they are not primarily a human physical activity. Still, they are included on this list because some individuals believe they should be.
Figure Skating
Figure skating is a competitive ice skating sport where skaters compete while wearing specially made skates. The goal of the sport is for participants to make many moves while skating around the entire rink.
Singles, pair skating, ice dance, synchronized skating, fours, and theater on ice are among the disciplines where competitions are held. The Olympics only involve the first three disciplines listed.
Sport Fishing
Sportfishing is a water sport in which fishermen compete against one another to catch various species. Recreational fishing gave birth to the sport. Freshwater fishing and saltwater fishing are the two basic types of sports based on the type of water.
Frisbee
Disc sports, often known as flying disc games, are disc-based sports or games. Frisbee is a popular name for this sport. Walter Morrison invented the flying disc in 1948. Disc golf and Ultimate Frisbee are two of the most popular disc games.
Ultimate Frisbee is a sport played by teams. Goal time, hot box, mini ultimate, shtick disc, and kan-jam are all variations of Ultimate Frisbee. Individuals play Disc Golf, which follows the same rules as golf.
Golf
Golf is a sport in which competitors hit a ball into a succession of holes on a course with the fewest strokes possible. Traditional golf is played on a nine- or eighteen-hole course with an organized progression.
Gliding
This is a type of air sport in which pilots fly gliders or sailplanes, unpowered aircraft. The pilots make use of air currents that occur naturally in the atmosphere.
The sport of gliding gained popularity in the 1920s. Pilots' capabilities and flying skills are put to the test in most gliding events. World Gliding Championships are held every two years.
Hang Gliding
A hang glider, a non-motorized aircraft, is used in hang gliding. Most modern hang gliders are composed of aluminum alloy and covered in sailcloth. A harness keeps the pilot hidden. The hang glider is controlled by changing the pilot's body weight against a control frame.
Ice Hockey
This is a game of skates and sticks played on ice. It is known as "hockey" in the United States, Canada, and other European countries. The game is played by two teams of six players, including a goalkeeper. It is mainly played on a hockey rink indoors.
Freestyle Swimming
Freestyle swimming allows the competitors to swim with freedom by deciding on any stroke. However, swimmers usually prefer the front crawl style as it is the fastest.
Mixed Martial Arts
Mixed Martial Arts (MMA) is a full-contact individual fighting sport in a ring within a walled enclosure. Aspects of various combat sports and martial arts are included in the sport.
There are several sports in the world, and they continuously become a source of living and profession many people choose to pursue long-term. Understanding the role of sportsmanship in human development can make a big difference in the way people live their lives and make decisions.
To see more sports examples and explore how human behavior continues to change the world, read our blogs at Living By Example today.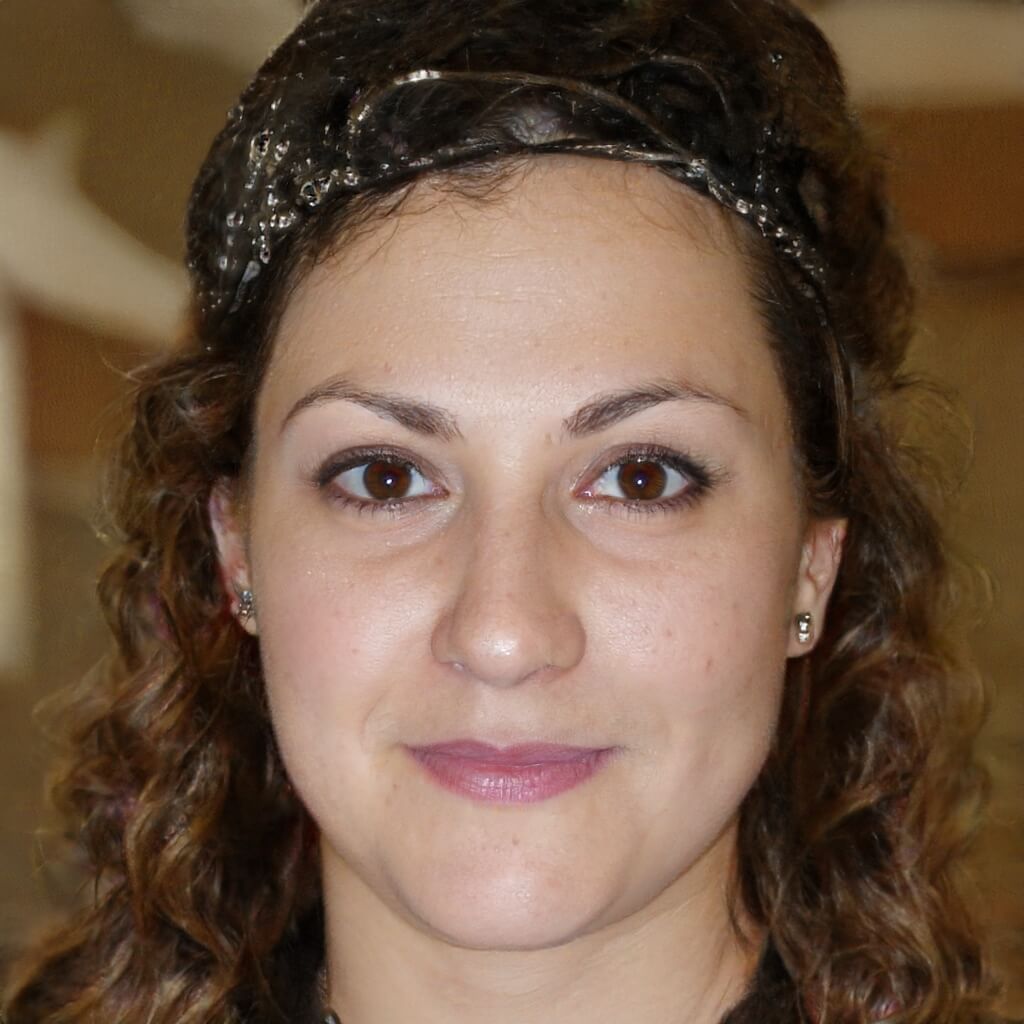 Co-Founder, Editor-In-Chief
Cynthia met Brian during one of their aid work on Typhoon Katrina, and they have been inseparable since. They both believe that Living By Example could be the best platform there is to write about subjects that will help people connect with others and give them a deeper understanding of different societies and cultures.