The way people interact with one another is referred to as social behavior. Here are some common instances.
Communication
The process of communicating with people through verbal, written, or sign language. Visual communication, as well as body language and eye contact, is possible.
Community
Humans want social connection and inclusion and establish groups to feel a sense of belonging.
Listening
Consumption of communication is a practice. This can include a variety of listening techniques, such as filtering out irrelevant data.
Cooperation
Structures such as societies, organizations, and projects enable humans to work together in very large numbers.
Politics
Politics is the difficult and contentious process of deciding how a group should act.
Culture
The formation of common meaning and expectations among groups based on their experiences is known as culture. People get along better when they conform to culture and share a common identity.
Norms
In a community or culture, norms are expectations for behavior, for example, norms of etiquette in a specific city.
Tolerance
The ability to get along without adhering to a common culture and set of rules.
Acceptance
Acceptance is accepting people as unique individuals rather than enforcing strict adherence to a shared group identity.
Tradition
Tradition is the continuity of a previous civilization. This provides cross-generational common experiences and stability in a world of continual change.
Passage Rituals
A rite of passage is a form of tradition in which a group commemorates significant events in a person's life.
Comradery
Comradery is defined as feelings of regard for persons with whom you have shared common difficulties and anxieties. Humans can build deeper ties based on comradeship in the most challenging circumstances.
Loyalty
Loyalty is defined as the ability to treat someone well and protect their interests without regard for personal gain.
Love
Unconditional regard and adoration for another individual are referred to as love.
Altruism
The ability to behave selflessly to benefit people, animals, or the environment, frequently at a personal expense or risk.
Charisma
Charisma is the ability or propensity to act in a way that appeals to others.
Play
The pursuit of joy just for happiness is frequently pleasant and is considered crucial to developing social skills.
Humor
Humor is the ability to bring joy to others via thought and communication.
Wit
The ability to react intelligently to social events in the heat of the moment is known as wit; it is also the cognitive ability that underpins high-level social abilities like charisma and comedy.
Leadership
The ability to persuade others to follow you and to bring a group's actions and thoughts together is known as leadership.
Influencing
The process of attempting to influence others' perceptions is called Influencing.
Motivating
The process of persuading others to take action.
Following
Following is the act of adhering to a leader. Due to this, one may become a member of a group, such as a team or a movement.
Herd Behaviour
The human instinct is to look to others for guidance on acting in a certain scenario. People, for example, prefer to follow each other to find an exit in a fire, even if they are familiar with the building's layout. Herding caused by fear can result in the congestion of one exit and the new use of other exits.
Gossiping
Gossiping is the practice of talking about other individuals without regard for facts or evidence.
Status Seeking
The process of attaining social prestige by using wealth, attractiveness, youth, and authority is called status-seeking.
Signaling
The act of signaling is the attempt to transmit one's qualities to others. Visual communication, such as fashion, can communicate a power, such as affluence.
Counter Signaling
The act of downplaying one's strengths to highlight one's strengths is known as counter signaling, for example, a corporate CEO who dressed casually to communicate their power rather than their authority.
Mediocrity
Mediocrity is a pitiful trait in which a person clings to a group for safety, comfort, and rewards while minimizing their contributions to that group.
Social Loafing
The tendency to contribute less to group work than solo labor is known as social loafing. Poorly designed group activities with unclear responsibilities or too many persons involved in tackling a problem are common causes. To be sure, it's not the same as mediocrity.
Conformity
Observance of others' expectations of the letter is conformity.
Shyness
Feelings of mild anxiousness in social situations when your reactions are restricted are called shyness.
Reservedness
A person who isn't shy yet doesn't feel like socializing with others.
Unaffectedness
An individual with a high level of self-awareness does not rely on external affirmation. This social behavior is known as unaffectedness.
Alienation
Alienation is a sense of disconnection and alienation from the groups you belong to.
Independence
The ability to be yourself without feeling alienated by societal processes.
Antisocial Behavior
Antisocial behavior occurs when a person violates the norms of the groups to which they belong or disregards the well-being of others in general.
Malevolence
You engage in highly antisocial behavior by wishing or causing harm to others.
Deception
Lying and other forms of deception, such as the strategic omission of the truth, are examples of deception.
Manipulation
Attempting to deceive or negatively influence others' beliefs, feelings, or behaviors.
Misbehavior
Failure to meet others' reasonable expectations without intending to harm anyone is misbehavior.
Discipline
The process of reprimanding and punishing others for their actions.
Taking the High Ground
Even while dealing with people who behave badly, the habit of maintaining high standards of behavior for yourself. For example, a successful person who, while being insulted, refrains from arguing with antisocial people on the street.
Tit For Tat
Tit for tat is a tactic for counteracting others' negativity without escalating the situation.
Social Comparison
The inclination to judge oneself by comparing oneself to others.
Competition
The desire to exceed one another. Humans are so addicted to competition that they create it through games and sports. Competition may bring individuals together by creating a feeling of shared identity and purpose.
Fear of Being Left Out
Fear of losing out is a motivator fueled by unfavorable social comparisons, in which you believe others are performing better or gaining ground on you.
Groupthink
Groupthink is when a group tries to make all of its members act as if they all think the same way.
Abilene Paradox
When a group makes decisions that each member of the group considers unreasonable, this is known as the Abilene paradox. Rather than rational and cohesive cognition, the group thought processes frequently reflect the group's politics.
Devil's Advocate
The concept of playing devil's advocate entails expressing something you don't believe in to disrupt rigid thinking.
Civility
Civility is the practice of abiding by a society's standards and settling disagreements peacefully.
Argument
The process of resolving disagreements through the use of words. Civility is incomplete without it.
Protest
Using creative tension to exercise rights like freedom of expression and political engagement. One of the characteristics that distinguish politeness from mere conformity is this.
Conflict
The act of resolving disagreements through hostile action is conflict. This is a breach of politeness with major implications such as damage and misery.
Emotional Intelligence
The ability to recognize and respond to others' feelings emotionally.
Teaching
The act of imparting knowledge to others or attempting to arouse their talents.
Saving Face
Saving Face is the act of assisting others in avoiding embarrassment. For example, gently pointing out mistakes without reprimanding.
Sympathy
Demonstrating your compassion for other people's problems.
Empathy
Empathy is the act of sharing one's feelings with another. For example, sharing in the sense of defeat after a loss or being happy for someone.
Smugness
Putting them down and thinking of yourself as superior.
Sidelining
The practice of ignoring or not involving someone to decrease their influence is known as sidelining.
Inclusion
The act of involving people in social processes by reaching out to them.
Networking
Meeting new individuals is a process. For instance, during an event, starting up a discussion with strangers.
If you're interested in learning more about social behaviors and norms, here's an article on the common examples of social norms.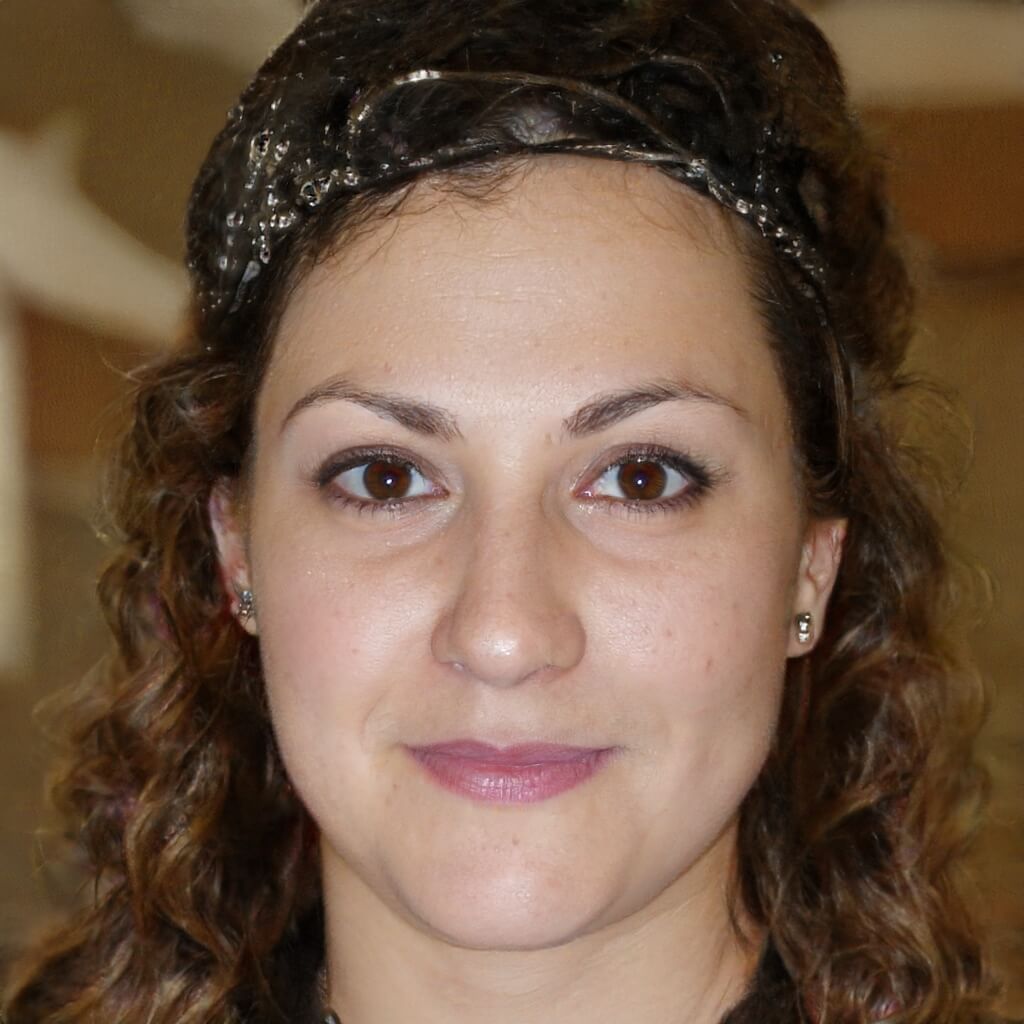 Co-Founder, Editor-In-Chief
Cynthia met Brian during one of their aid work on Typhoon Katrina, and they have been inseparable since. They both believe that Living By Example could be the best platform there is to write about subjects that will help people connect with others and give them a deeper understanding of different societies and cultures.