We all know that jewelry is more than shiny trinkets; it often carries deep sentimental value and timeless beauty. Those pieces you wear have stories, memories, and emotions attached to them. They're not just accessories; they're a part of your life. So, it's not just about keeping them pretty; it's about ensuring they're clean and safe.
Welcome to our guide on how to disinfect jewelry, where we will break it down for you in a simple, easy-to-follow way. We'll explore the best methods to do this, making sure your jewelry remains both dazzling to the eye and free from tarnishing. It's like preserving the magic of your jewelry while adding a layer of protection. So, let's dive into jewelry care, where beauty meets hygiene!
Why Disinfect Jewelry?
There are several compelling reasons to make regular jewelry disinfection a priority:
Preventing Germ Spread: Jewelry can be a hidden breeding ground for various bacteria and viruses. When these germs come into contact with your skin or are passed on to others, it can lead to infections or illnesses. Disinfecting your jewelry helps curb the spread of these potentially harmful microorganisms.
Maintaining Aesthetic Appeal: Over time, dirt, grime, and sweat can accumulate on jewelry, causing it to lose its shine and appear tarnished. Disinfection is an effective way to eliminate this buildup and ensure your jewelry stays in tip-top visual condition.
Protecting Your Health: Certain types of jewelry, like earrings and piercings, can be sources of infection if not cleaned and disinfected properly. Regularly disinfecting your jewelry can play a crucial role in preventing these infections from taking root. With the right care and consideration on how to disinfect jewelry, you can ensure that your treasured pieces continue to shine brilliantly while also protecting your health.
Types of Jewelry That Need Disinfection
While all types of jewelry benefit from regular disinfection, there are some categories where it's especially vital. Here's a breakdown of the kinds of jewelry that should be disinfected on a routine basis:
Earrings: Earrings come into direct contact with your skin, making them prone to collecting germs and dirt. Keeping them clean is essential to prevent skin irritation or infections.

Piercings: Whether it's a navel piercing or an eyebrow piercing, these require extra care to fend off potential infections. Disinfecting them is crucial for maintaining their health and appearance.

Rings: Rings, particularly those worn on fingers, are exposed to daily activities and are susceptible to trapping dirt and bacteria. Regular disinfection helps keep them both sparkling and safe.

Watches: With close contact to your wrist, watches can accumulate sweat and grime. Disinfecting them not only maintains their appearance but also ensures they don't become a source of skin irritation.

Bracelets and Necklaces: These jewelry pieces often come into contact with your skin and clothing. Proper disinfection keeps them hygienic and prevents any skin issues.

Any Jewelry Touching Skin: In general, any jewelry that touches your skin should be regularly disinfected to keep both you and your jewelry in good health.
Remember, it's also crucial to disinfect jewelry that you share with others, like costume jewelry or borrowed pieces. By making jewelry disinfection a regular habit, you're not only keeping your accessories beautiful but also safeguarding your well-being.
Cleaning Jewelry with Mild Soap and Water
Cleaning your jewelry with mild soap and water is a gentle yet effective way to maintain its luster and hygiene. Here's a step-by-step guide to help you get started:
Your precious jewelry deserves the best care to keep it looking stunning and free from germs. Cleaning with mild soap and water is a simple and safe method that can work wonders for various types of jewelry.
Supplies Needed
To get started, you'll need the following supplies:
Mild Soap: Opt for a gentle, non-abrasive soap like dish soap or baby shampoo.

Warm Water: Prepare a small bowl of warm water.

Soft Cloth: Keep a soft cloth handy for drying and polishing.

Soft Brush (optional): If your jewelry needs a little extra care, a soft brush can be useful.
Steps for Cleaning with Soap and Water
Now, let's dive into the simple steps to clean your jewelry effectively:
Fill a small bowl with warm water. Make sure it's comfortably warm, not hot.

Add a few drops of mild soap to the water and stir to combine. You don't need much, just enough to create a soapy solution.

Place your jewelry in the soapy water and soak for a few minutes. This step allows the soap to loosen dirt and grime.

Use a soft brush to scrub the jewelry gently. Pay close attention to areas where dirt or grime may have accumulated. Be extra cautious with delicate jewelry to avoid damaging it.

Rinse the jewelry thoroughly with clean water. This ensures that all soap residue is removed.

Dry the jewelry with a soft cloth. Prompt drying helps prevent tarnishing and keeps your jewelry looking its best.
Tips for Cleaning Jewelry with Soap and Water
Here are some useful tips to make the cleaning process even more effective:
Avoid harsh chemicals or abrasive cleaners, as they can harm your jewelry's appearance and quality.

Take extra care when cleaning delicate jewelry, such as pearls or gemstones, to avoid over-scrubbing.

If your jewelry is exceptionally dirty, extend the soaking time to allow the soap to work its magic.

Thoroughly rinse your jewelry with clean water to ensure all traces of soap are gone.

Immediately dry your jewelry with a soft cloth to prevent any tarnish from developing.
Additional Tips
For jewelry with gemstones, use a soft brush to gently scrub around the stones to remove any dirt or debris.

When cleaning pearl jewelry, steer clear of ultrasonic jewelry cleaners, as they can harm the pearls.

Gold jewelry can benefit from a polishing cloth to restore its shine.

Silver jewelry can be polished with a silver polishing cloth to remove tarnish.
Following these tips and steps, you can safely and effectively clean your jewelry with mild soap and water, preserving its beauty and hygiene.
Cleaning Jewelry with Ultrasonic Cleaners
Cleaning jewelry with ultrasonic cleaners is a modern and efficient way to restore your beloved pieces to their sparkling best. Let's explore the steps and tips for using this nifty device:
Ultrasonic cleaners offer a quick and effective method to rejuvenate your jewelry. This process uses high-frequency sound waves to remove dirt and grime from even the tiniest crevices of your jewelry pieces.
Supplies Needed
To get started, gather the following supplies:
Ultrasonic Jewelry Cleaner: The heart of the operation, follow the manufacturer's instructions.

Water: You'll need water to fill the ultrasonic cleaner tank.

Jewelry Cleaner (optional): If you prefer, you can add a few drops of specialized jewelry cleaner to enhance the cleaning process.
Steps for Cleaning with Ultrasonic Cleaners
Now, let's dive into the steps for using your ultrasonic cleaner:
Fill the ultrasonic jewelry cleaner with water. Refer to the manufacturer's manual for precise instructions on the water level.

Optionally, add a few drops of jewelry cleaner to the water. This can boost the cleaning power, but it's only sometimes necessary.

Place your jewelry in the ultrasonic jewelry cleaner basket. This keeps your pieces separate and prevents them from directly touching the tank's bottom.

Put the basket in the ultrasonic jewelry cleaner tank.

Turn on the ultrasonic jewelry cleaner and set the timer according to the recommended cleaning time provided in the manual.

Once the timer signals completion, remove the jewelry from the ultrasonic cleaner basket.

Rinse the jewelry thoroughly with clean water. This step ensures that any residual cleaning solution is removed.

Dry the jewelry with a soft cloth. Immediate drying helps prevent tarnish.
Tips for Using Ultrasonic Cleaners
Here are some important tips to consider when using ultrasonic cleaners:
Read and follow the manufacturer's instructions carefully to ensure safe and effective operation.

Avoid using ultrasonic cleaners for jewelry with pearls, opals, or delicate gemstones. The high-frequency vibrations can damage these fragile materials.

Do not use ultrasonic cleaners for jewelry with loose stones or cracked settings. The vibrations may further loosen or damage them.

Always rinse your jewelry thoroughly with clean water after the ultrasonic cleaning process.

Dry your jewelry immediately with a soft cloth to prevent tarnish or water spots.
Ultrasonic jewelry cleaners are a valuable tool for keeping your jewelry collection looking its best. Following these steps and tips, you can confidently use an ultrasonic cleaner to restore sparkle to your cherished pieces.
Polishing Jewelry
Polishing your jewelry can breathe new life into your cherished pieces, removing tarnish and bringing back their original brilliance. Let's explore the steps and tips for effective jewelry polishing:
Jewelry holds a special place in our hearts, but it can lose its shine over time. Polishing is a wonderful way to rejuvenate your jewelry and restore it to its former glory. The method you choose for polishing may vary depending on the type of jewelry and the materials it's made from.
Supplies Needed
Before you begin, gather the following supplies:
Polishing Cloth: A soft, clean cloth designed for jewelry polishing.

Jewelry Cleaner (optional): This can enhance the cleaning process if your jewelry needs extra care.

Soft Brush (optional): For those hard-to-reach areas and intricate details.
Steps for Polishing Jewelry
Here are the steps to follow for effective jewelry polishing:
If your jewelry is particularly dirty, consider cleaning it with mild soap and water before polishing. This step ensures that surface dirt and grime are removed.

Apply a small amount of jewelry cleaner to the polishing cloth. The cleaner can provide extra shine and help with tarnish removal.

Rub the polishing cloth over the jewelry in a circular motion. Be thorough, and remember to cover all surfaces, including the back and the inside of rings or bracelets.

Use a soft brush if necessary to clean hard-to-reach areas. This can be especially useful for jewelry with intricate details.

Continue polishing until your jewelry reaches the desired level of shine. Be patient; it may take a little effort, but the results are worth it.

Wipe away any excess jewelry cleaner with a soft cloth. This step ensures that no residue is left on the jewelry.
Tips for Polishing Jewelry
Consider these tips to ensure a successful jewelry polishing process:

Avoid over-polishing your jewelry, as excessive friction can cause damage.

When dealing with delicate jewelry, such as pearls or gemstones, be extra gentle and avoid vigorous scrubbing.

Choose polishing cloths that are free from harsh chemicals. You want to enhance the shine, not damage the jewelry.

For plated jewelry, such as gold-plated or silver-plated pieces, do not buff away the plating during the polishing process.

To help prevent tarnish, store your jewelry in a clean, dry place when it's not being worn.

Polishing jewelry is a satisfying way to maintain its beauty and charm. Following these steps and tips, you can ensure your jewelry continues to shine and dazzle, just like the day you first fell in love with it.
Special Considerations for Disinfecting Different Types of Jewelry
When disinfecting your jewelry, it's crucial to understand that not all pieces are equal. Different types of jewelry demand tailored care to ensure both their longevity and your safety. Let's delve into specific considerations for various jewelry categories, all while keeping in mind the importance of disinfection:
Remember, keeping your jewelry's beauty intact goes hand in hand with preserving its safety and hygiene. By adhering to the specific requirements of each type of jewelry, you can enjoy your adornments with confidence, knowing that they're not only beautiful but also thoroughly disinfected.
FAQs
Can I use regular hand sanitizers to disinfect my jewelry?
Hand sanitizers may be better choices for some types of jewelry as they can contain harsh chemicals. Using mild methods, as discussed in the guide, is generally safer.
Are there jewelry types that require more frequent disinfection?
Earrings and piercings, which are in close contact with the skin, often require more frequent disinfection to prevent infections.
How can I disinfect delicate jewelry, like pearls or gemstones?
Delicate jewelry can be cleaned with care using mild soap and water. Avoid using abrasive methods, and rinse thoroughly to protect the stones.
Can I use ultrasonic cleaners to disinfect jewelry?
Ultrasonic cleaners can be used for certain types of jewelry, but not all. Always check the manufacturer's instructions and guidelines for your specific piece.
The Shimmering Path to Safe and Beautiful Jewelry
In maintaining both the allure and cleanliness of your jewelry, understanding how to disinfect jewelry is pivotal. Whether you decide to employ the gentle touch of mild soap and water, harness the power of ultrasonic cleaners, or refine its elegance through the art of polishing, these methods offer effective pathways on disinfecting jewelry and preserving your beloved adornments.
Remember that each type of jewelry has unique needs, especially if cleaning vintage gems. It's essential to tailor your approach accordingly. These guidelines provide a clear roadmap to indulge in the splendor of your jewelry collection for years to come, secure in the knowledge that it's not only beautiful but also thoroughly disinfected, following the advice on how to disinfect jewelry presented throughout this guide.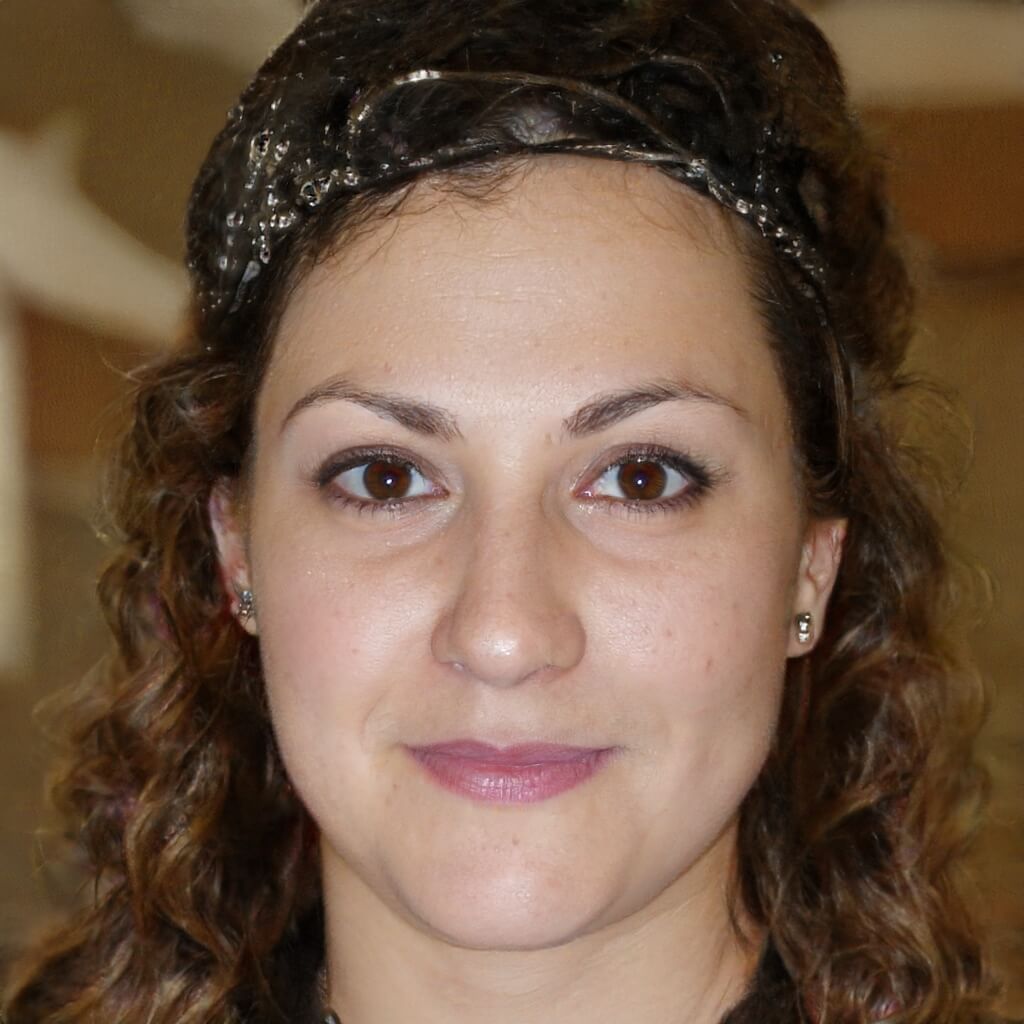 Co-Founder, Editor-In-Chief
Cynthia met Brian during one of their aid work on Typhoon Katrina, and they have been inseparable since. They both believe that Living By Example could be the best platform there is to write about subjects that will help people connect with others and give them a deeper understanding of different societies and cultures.