Due to natural aging and environmental factors, vintage jewelry is tarnish-susceptible and gradually accumulates dirt and grime. These issues can significantly diminish the sparkle and beauty of these unique pieces. Whether you possess a cherished family heirloom, have discovered a valuable find at a vintage store, or acquired a unique piece from a flea market, vintage jewelry stands apart with its historical and artistic value. In this informative guide, we embark on a technical journey to explore the precise art of cleaning vintage jewelry. This process restores their original beauty and ensures their preservation for future generations.
Types of Vintage Jewelry
Before we delve into the intricacies of cleaning vintage jewelry, let's familiarize ourselves with the diverse categories you might encounter:
Estate Jewelry: Estate jewelry encompasses pieces that have been previously owned and are often passed down through generations. This category includes a wide range of jewelry, from exquisite engagement rings and timeless brooches to elegant necklaces.

Costume Jewelry: Characterized by using less expensive materials, costume jewelry has its distinct charm. Pieces from different eras, such as the glamorous Art Deco, the bold Retro era, and the minimalist Mid-Century Modern period, fall under this category.

Antique Jewelry: Antique jewelry typically refers to over a century-old pieces. This esteemed category includes treasures from the Victorian, Edwardian, and Georgian eras, known for their unique craftsmanship and timeless appeal. Due to its historical significance and rarity, antique jewelry often ranks high on collectors' lists.

Retro Jewelry: The Retro era, spanning the 1940s and early 1950s, was marked by bold, chunky designs influenced by World War II and Hollywood glamour. Retro jewelry often features large gemstones, intricate metalwork, and motifs like bows and ribbons.
What You Need for Cleaning Vintage Jewelry
To embark on the journey of restoring vintage jewelry, it's crucial to have the right tools at your disposal:
Soft Toothbrush
A soft toothbrush is a versatile tool for cleaning vintage jewelry. Its gentle bristles are ideal for removing dirt, dust, and grime from hard-to-reach areas and intricate designs. Here's how to effectively use a soft toothbrush:
Cleaning Intricate Details: Vintage jewelry often boasts intricate patterns and designs that can collect dirt over time. A soft toothbrush is perfect for gently scrubbing these areas to restore their original luster.

Around Gemstones: When dealing with vintage jewelry featuring gemstones, it's crucial to exercise caution. A soft toothbrush can safely clean around these precious stones, removing any build-up that may affect their brilliance.

Avoid Scratches: The soft bristles are less likely to scratch the jewelry's surface, making it an excellent choice for delicate pieces. Remember to use light pressure and gentle, circular motions when brushing to prevent any potential damage.
Soft Cloth
A soft, lint-free cloth is indispensable for polishing and drying vintage jewelry. Whether you're removing cleaning residues, applying a final touch, or simply ensuring your pieces sparkle, a soft cloth is your best friend:
Polishing and Drying: After cleaning, a soft cloth is used to polish the jewelry gently, leaving it with a gleaming finish. This step removes any remaining water spots or streaks and adds that extra shine.

Preventing Scratches: The lint-free characteristic of the cloth ensures that it won't leave behind any fibers that could scratch the jewelry. This is especially important for vintage pieces with delicate surfaces.
Warm Water
The warm water serves as the foundation for most cleaning solutions. It plays a vital role in loosening dirt and grime, making the cleaning process more effective:
Loosening Contaminants: Warm water acts as a gentle solvent, helping to dissolve and loosen dirt and oils that may have accumulated on your vintage jewelry. This initial step prepares the pieces for more thorough cleaning.

Safe on Metals: Vintage jewelry often features a variety of metals, and warm water is safe for most of them. It won't cause tarnishing or corrosion, making it suitable for preparing your pieces for cleaning.
Special Care for Antique Pieces
Antique jewelry, characterized by its age and historical significance, deserves special care and attention. Here are considerations for cleaning antique pieces:
Consult a Professional: Antique jewelry should be handled carefully due to its rarity and historical value. It's advisable to consult a professional jeweler or a specialist in antique jewelry restoration. They possess the knowledge and experience to clean and restore antique jewelry without compromising its historical significance.

Minimal Handling: Antique jewelry can be delicate and sensitive to oils and acids from the skin. Avoid excessive handling when cleaning, as the skin oils affect jewelry condition.

Preservation: Antique jewelry often features an aged patina, adding charm. Cleaning should remove dirt and grime without stripping away this patina, preserving the piece's character and value.
Cleaning Solutions for Costume Jewelry
Costume jewelry, typically made from less expensive materials, can be effectively cleaned with mild solutions. Here's how to create a suitable cleaning solution:
Mild Dish Soap: Create a solution by mixing warm water with a few drops of mild dish soap. This gentle yet effective mixture is ideal for removing dirt and residues from costume jewelry without damaging materials. Soak the jewelry in this solution for a few minutes, gently scrub it with a soft toothbrush, and rinse thoroughly.

Avoid Harsh Chemicals: Harsh chemicals can tarnish or damage costume jewelry. Always avoid strong cleaners that could harm the materials, particularly if your pieces feature colorful enamel, plastic, or other sensitive components. Alongside mild alcohol, vinegar is an excellent remedy as it is chemical-free.
Ultrasonic Machine (for Extreme Cases)
An ultrasonic cleaning machine can be used in rare instances of heavily tarnished or soiled vintage jewelry. However, caution is crucial:
Extreme Tarnish or Grime: Ultrasonic machines use high-frequency sound waves to dislodge contaminants, making them effective for extreme cases where dirt, tarnish, or grime have accumulated over many years.

Use with Caution: Not all vintage pieces can withstand the vibrations of an ultrasonic machine. Some fragile components may be at risk of damage. If considering this method, consult a professional jeweler to assess whether it suits your jewelry piece.
Step-by-Step Process for Cleaning Vintage Jewelry
Now, let's immerse ourselves in the detailed steps required to clean vintage jewelry, ensuring that we preserve its charm for generations to come:
Gather Supplies and Prepare the Area
Begin your journey by ensuring you have all the necessary cleaning supplies. Lay a clean, soft cloth on your work surface to create a safe, scratch-free environment. This proactive measure will minimize the risk of accidental damage to your precious vintage pieces.
Inspect the Piece and Determine the Stone Type
Examine the vintage jewelry piece closely. Identify its components, paying special attention to the type of stones, the metal used, and any fragile or delicate elements. This information is pivotal in selecting the appropriate cleaning method and ensuring the cleaning process enhances the jewelry's appearance rather than causing unintended harm.
Remove any Excessive Dirt or Grime with a Soft Toothbrush.
For light dirt and grime, a soft-bristle toothbrush is a valuable tool for gently brushing away these contaminants. Use a light touch, particularly when working around gemstones and delicate components. The soft bristles ensure that cleaning is precise yet gentle, avoiding unintended scratches or damage.
Soak in a Solution of Soapy Water
Prepare a mild, soapy water solution using warm water and a drop of mild dish soap. Submerge the vintage jewelry piece in this solution and allow it to soak for a few minutes. This soaking period loosens any remaining dirt, oils, or residues that may have accumulated over the years.
Rinse in Cool Running Water
Following the soaking phase, it's crucial to rinse the jewelry thoroughly under cool running water. This rinse removes any soapy residue and dislodged contaminants, leaving the jewelry clean and free from any residue. Ensure all surfaces are adequately rinsed, leaving no room for lingering soap.
FAQs
Can I clean all types of vintage jewelry using the same method?
Vintage jewelry falls into various categories, each with its unique characteristics. As such, the cleaning method may vary depending on the type of vintage jewelry. Antique and costume jewelry, for example, may require different cleaning solutions and techniques. Understanding the specific requirements of the piece you are dealing with is essential.
Is it safe to use an ultrasonic machine for cleaning vintage jewelry?
Ultrasonic cleaning machines can effectively remove tough dirt and tarnish in extreme cases. However, caution is paramount. Some vintage pieces may not withstand the vibrations generated by the machine, and there is a risk of damaging the jewelry if not used carefully. Consider consulting a professional jeweler if you need clarification on using an ultrasonic machine.
Can I clean vintage jewelry with gemstones like pieces composed entirely of metal?
Gemstone cleaning may require gentler methods than pieces composed solely of metal. The type of gemstone, setting, and overall condition are important factors. For vintage jewelry with valuable or fragile gemstones, it's advisable to consult a professional jeweler who can assess the piece and recommend appropriate cleaning techniques.
Can I use homemade cleaning solutions for vintage jewelry, and if so, what are some safe recipes?
Homemade cleaning solutions can be a cost-effective and safe option for cleaning vintage jewelry. One common recipe involves mixing a few drops of mild dish soap with warm water. However, it's important to remember that the suitability of homemade solutions varies based on the type of jewelry. Always exercise caution, and if you need clarification on a particular recipe's compatibility with your vintage piece, consider seeking professional advice.
Are there any precautions when cleaning vintage jewelry with gemstones or pearls?
When cleaning vintage jewelry with gemstones or pearls, it's crucial to be cautious. These precious elements may be sensitive to chemicals and require gentler care. Avoid exposing them to harsh cleaning agents, high temperatures, or sudden temperature changes. Additionally, never use abrasive materials that could scratch or damage the gemstones or pearls. Consulting a professional jeweler for guidance on cleaning and maintaining jewelry with these delicate elements is often the safest approach.
Preserving the Beauty of Vintage Jewelry
Understanding how to clean vintage jewelry is a delicate yet rewarding endeavor that allows you to preserve the timeless charm of these unique pieces. The various types of vintage jewelry, gathering the necessary tools, and meticulously following the step-by-step cleaning process will help you give a fresher look to your treasures. The careful preservation of vintage jewelry honors its history and allows its allure to endure, making it an ongoing source of admiration and beauty.
Baking soda emerges as prominent solution for cleaning vintage jewelry. Recognized for its non-abrasive and natural properties, it has become the preferred choice among connoisseurs. This unassuming household staple offers a gentler yet highly efficient alternative, aligning perfectly with the core principles of vintage jewelry preservation. It guarantees these timeless gems will remain captivating and appealing, exuding their original charm for future generations.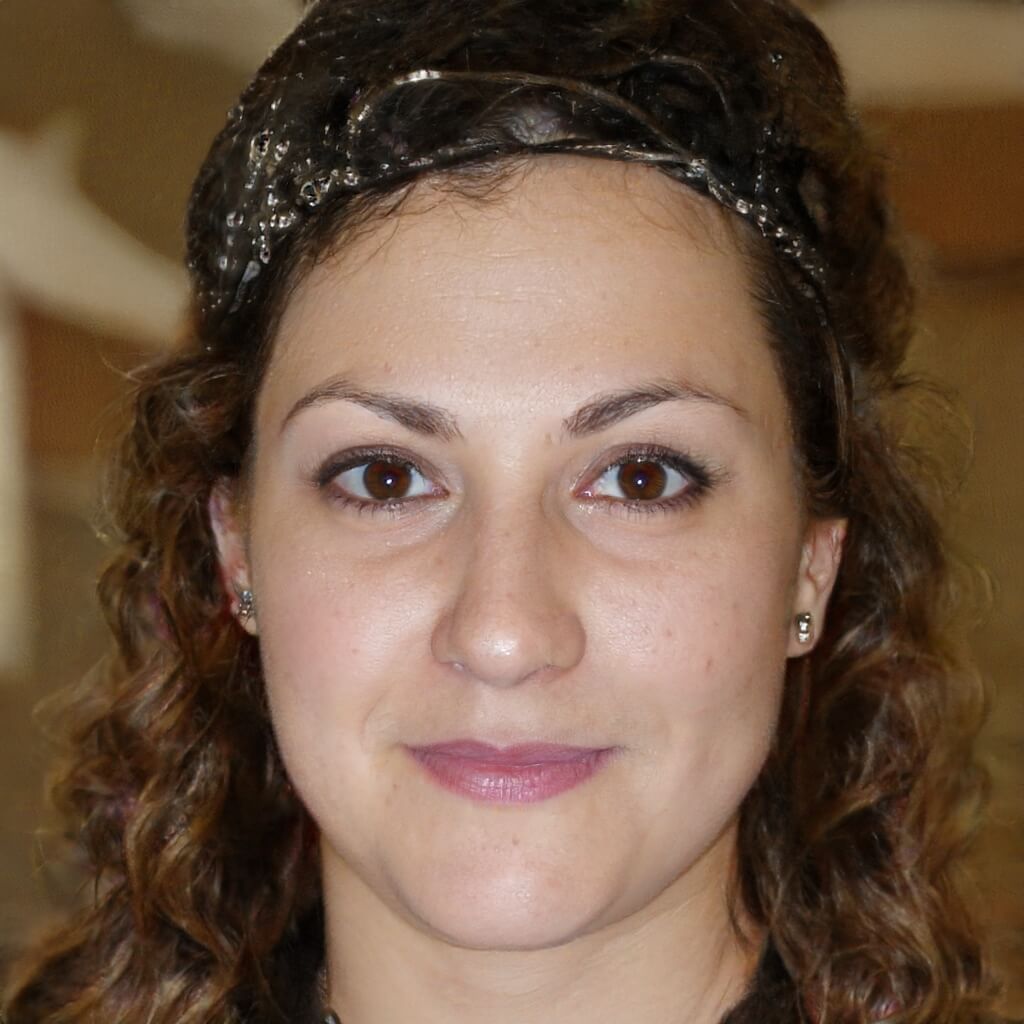 Co-Founder, Editor-In-Chief
Cynthia met Brian during one of their aid work on Typhoon Katrina, and they have been inseparable since. They both believe that Living By Example could be the best platform there is to write about subjects that will help people connect with others and give them a deeper understanding of different societies and cultures.