A boss is a manager who is charged with the responsibility of directing and controlling an organization, department, or team. It is rather usual for bosses to be viewed as tough individuals by their subordinates. This is frequently the result of the boss's role, which requires them to push or urge people to be productive and professional. This is not simple, and leaders adopt a range of styles and techniques in order to accomplish goals and advance within a company. The following are some of the most prevalent sorts of bosses.
1. Leader Boss
A boss who possesses actual leadership qualities, including the ability to set direction, manage people, foster a healthy team culture, and serve as an inspirational role model for team members.
2. Boss Martyr
A person who has advanced to a managerial position by working harder than anybody else and is willing to make any sacrifice for the firm. They earn respect and are significantly more productive than the rest of your crew. A martyr boss may be upset each time you choose to prioritize your life above work and has a tendency to make everyone feel bad, whether intentionally or unintentionally.
3. Servant Boss
The servant boss has earned their position by assisting others and being an all-around valuable and sincere person.
4. Pragmatic Boss
The boss is entirely focused on winning and is completely adaptable, enthusiastic, and practical. The pragmatic manager is prone to criticize, marginalize, and terminate substandard staff, but is supportive of high performers.
5. Sincere Believer
A boss who embraces your business's slogans with such fanatical enthusiasm that they regard criticism of the firm as disrespectful. This manager places a premium on loyalty and a pleasant attitude and has risen to prominence in your organization as a result of these characteristics.
6. Negative Boss
Considers your organization to be intrinsically evil or foolish. Views a firm's difficulties and politics with humor and detachment. Executes proficiently and maintains a professional demeanor. Has a proclivity for embracing misfits, risk-takers, and free-thinking individuals. Dislikes genuine believers (as said above) and mediocrity.
7. Grizzled Boss
A leader with grit who is both productive and capable of overcoming the obstacles posed by your organization's most dangerous competitors. People typically gravitate toward and appreciate the tough boss.
8. Boss Machiavellian
The machiavellian boss views work as a vast political spectacle in which victory has little bearing on ethics or productivity. They thrive on being cunning and basically stressing out everyone.
9. Boss Who Is Narcissistic
The narcissistic boss possesses an inflated ego and an insatiable desire for attention and adoration. They are prone to bullying others and want to be surrounded by enablers who provide them with attention and praise.
10. Aggressive Passive
A boss who is hostile toward others in a way that is technically legal. For instance, chatting behind your back about your unfavorable performance and characteristics.
11. Bully Boss
A person who has risen to prominence in an organization by intimidation. Frequently gathers followers and may spare you if you appear to be on their side and devoted.
12. Paranoid Boss
A type of bully boss who is additionally concerned about disloyalty to the point that they want regular guarantees of your devotion.
13. Visionary Boss
A huge thinker who rarely contributes anything of immediate importance. With narrative, delights executives and other stakeholders like investors, the media, and consumers. Is unconcerned with the minutiae of human resource management and will easily award everyone a high-performance rating while providing little help.
14. Boss of Buzzwords
A remote replica of the visionary boss who attempts to inspire through the use of buzzwords that few comprehend. Not quite as effective as the visionary CEO, the latter being honest and knowledgeable about their profession and the art of storytelling.
15. Witty Boss
A clever boss is someone who gains social control via their wit and knowledge. May employ a scathing wit as a political weapon. It has a proclivity for attracting a huge number of both followers and adversaries.
16. Authoritarian Boss
Utilizes authority in order to cultivate a sense of personal power. Utilizes methods, rules, and standards to make negative judgments about others and to develop a sense of social superiority. Takes pleasure in reprimanding people. Although the authoritarian boss is despised, he is feared. Frequently brings value in teams that demand a high level of detail attention, such as accountancy.
17. Kingdom Builder
A boss who fiercely battles other teams in an attempt to increase their strength. Requires non-cooperation with opposing teams.
18. Ivory Tower
An arrogant snob who believes they are essentially superior to the majority of people. They avoid any contact with those under them. Completely divorced from an organization's reality. Provides no assistance, limited feedback, and tough performance appraisals.
19. Lone Wolf
A productive employee who did not wish to be a manager but accepted the promotion out of deference to the company. Often advantageous if you can corner them. A manager who is pleasant to work with and liberal with space and performance assessments.
20. Crony Boss
A boss who obtained their job through a friend, who is not dismissed for friendship, and who will promote only friends. Considers an organization's resources to be their personal privilege. Can be swayed only by friends and friends of friends. May recruit unqualified buddies with exaggerated job titles and compensation, resulting in a bozo eruption.
21. Eccentric Boss
A boss with a strange combination of personality, habits, and managerial style. Not to be overlooked due to their eccentricities.
22. Teflon Boss
Frequently fails but deftly avoids blame and responsibility. Likely to hold you accountable for events beyond your control. A machiavellian boss variety.
23. Fearmonger Boss
A manager who wishes to be Machiavellian but lacks imagination, employing a fundamental immoral tactic of instilling terror. For instance, terminating staff on occasion fosters an atmosphere of uncertainty and dread that bolsters their authority.
24. Mushroom Boss
A boss that treats his crew as mushrooms by keeping them in the dark and occasionally dumping dung at them. Assigns ambiguous action items and frequently fails to follow through on them. However, they occasionally become enraged when an action item is not accomplished according to their implicit expectations.
25. Micromanager
A perfectionist who demands everyone to adhere to their working style and preferences in order to maintain complete control over work items. These managers may be incredibly helpful to a business since they create high-quality work.
26. Seagull Boss
A boss that allows you to operate freely until an issue arises, at which point they swoop in to resolve it. This is a perfectly legitimate method of managing certain teams, referred to as management by exception.
27. Time Burglar
A manager who squanders everyone's time with ineffective meetings, documents, emails, processes, training, and events. Believes that seeming busy equates to a high level of performance.
28. Wimp Boss
A wimp boss is a boss who is admired by his or her organization for being a pushover, accepting all action items and deadlines. This results in a high rate of failure, disorder, and overwork.
29. Aloof Boss
A supervisor who is oblivious to workplace reality. For instance, a supervisor who is uncommunicative or who likes to converse and reflect on non-work-related subjects. Generous with performance ratings in order to conceal their distance from your work. Places a team in a vulnerable situation.
30. Tragically Productive
Effective managers are adept at directing a team aggressively in the incorrect direction. Promotes activities and techniques that are universally considered foolish, irrational, or unproductive. Succeeds in launching items that exacerbate the situation. Is preoccupied with deadlines yet oblivious to the ultimate product.
31. Inconsistent Boss
Promotes ideas and projects aggressively. Frequently abandons projects and rearranges priorities to the point where nothing is launched. This gives the boss the appearance of being active, dominating, and innovative without really doing anything.
32. Control & Command
A manager who offers exact instructions and expects them to be carried out swiftly. Is consistent with discipline if directives are not carried out precisely. Command and control leaders may be beneficial to an organization since they get things done without causing too much fuss. Unfortunately, they are frequently inept as a result of their mechanical and mindless execution-style. These bosses flourish in environments with few exceptions or innovative components.
33. Sidelining Boss
Considers ability to be a danger and hence avoids recruiting brilliant or ambitious individuals. Likely to sideline their teams emerging potential or set them up for failure.
34. Dismissive Boss
Employs a contemptuous tone as a means of one-upmanship. For instance, refraining from responding to a question because you are likely to misunderstand the response. This has a limited effect, as the dismissive boss cannot compete with the clever, gritty, or machiavellian bosses.
35. Defender of the Status Quo
Performs tasks in the same manner as they have been done in the past and is resistant to change. Beliefs in progressive development and community cohesion. Employees who break the peace or contradict preconceived notions are more likely to be benched or fired.
36. Mediocre Boss
A frequent sort of supervisor who is OK with mediocrity. Is reliant on the organization for existence and is fearful of being laid off. Nonetheless, the lousy boss will do all necessary to avoid termination. Fears and punishes those who take calculated risks. Adheres to others and is susceptible to groupthink, timidity, and sycophancy
To summarise, there are several distinct sorts of supervisors, managers, and other leadership roles that have gained prominence over history and that you may meet in the workplace. Each kind is distinct and distinct in its leadership style and management strategy. Certain leaders may be more effective than others in leading and motivating their workers.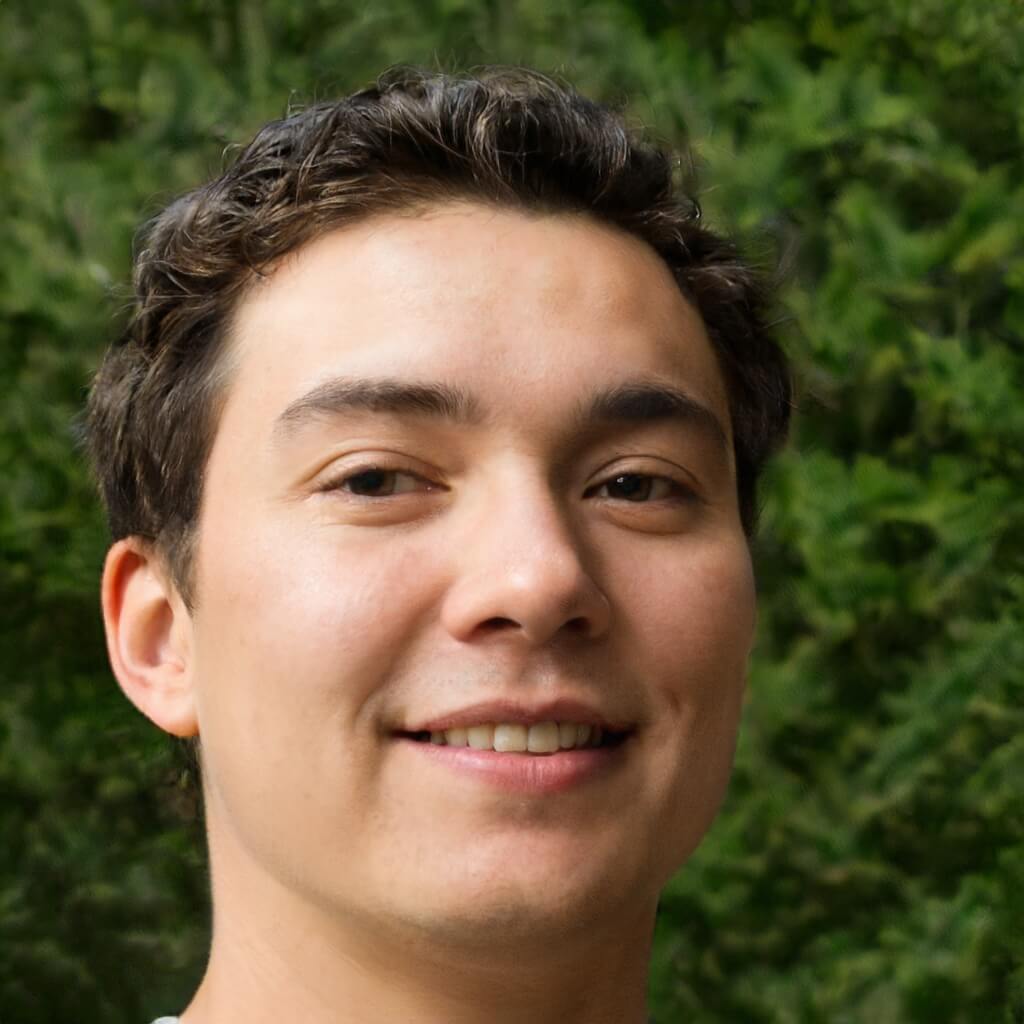 Founder/CEO
Brian formed Living By Examplealongside Cynthia after working for two decades alongside international institutions for humanitarian aids and other efforts worldwide, may it be catastrophes made by men or nature. Brian built Living By Examplewith the hopes of bringing more cultural diversity across the internet.
He primarily writes amazing stories about cultures and shares different ideals with our readers through his stories. He believes that people empowerment is important especially during these trying times.