Titanium rings are a favored choice for jewelry enthusiasts due to their remarkable durability, featherlight feel, and hypoallergenic nature. Nevertheless, like all jewelry, titanium rings are not immune to collecting dirt and losing their luster over time. Do you want to know how to clean titanium rings? Proper jewelry cleaning is a key practice in preserving the exquisite appearance of your titanium ring.
Benefits of Cleaning Titanium Rings
Frequent cleaning of your titanium ring reaps several notable advantages:
Removal of Dirt and Grime: Titanium rings can attract unwanted dirt, grime, and the residues of daily life, causing them to lose their shine and appear tarnished. Consistent cleaning effectively eradicates this buildup, restoring your ring to its original brilliance.
Protection of the Metal: Titanium, despite its remarkable durability, is not impervious to scratches or damage if not handled properly. Cleaning your ring is a protective shield, eliminating potential threats from dirt and debris that might otherwise mar the metal.
Sustaining the Finish: Titanium rings come in various finishes, from polished and brushed to anodized. Regular cleaning preserves the finish, ensuring your ring maintains its aesthetic appeal. A well-maintained finish is essential for the long-lasting beauty of your titanium ring.
By embracing regular cleaning as part of your routine, you not only preserve the elegance of your titanium ring but also extend its lifespan, making it an enduring symbol of your style and taste.
Preparation – Setting the Stage for Titanium Ring Cleaning
Before embarking on the journey of cleaning your titanium ring, establishing a well-prepared workspace and gathering essential supplies is paramount. Let's delve into the crucial aspects of preparation.
Materials Needed
For the meticulous cleaning of your titanium ring, the following materials are indispensable:
A Bowl of Warm Water: A gentle and effective base for cleaning your ring.

A Mild Dish Soap or Jewelry Cleaning Solution: These solutions provide the cleaning power necessary to restore your ring's luster.

A Soft Cloth: The trusted companion for removing dirt and grime without scratching the delicate titanium surface.

A Toothbrush (optional): This handy tool can aid in reaching intricate details and corners of your ring.

Metal Polish (optional): For an added sparkle, consider this optional step to enhance the shine of your titanium ring.
Gather the Supplies
Efficiency in your cleaning process starts with the assembly of your cleaning arsenal. Ensure that you gather all the necessary supplies and have them readily accessible in a convenient location before initiating the cleaning process. This practice guarantees a smooth and uninterrupted cleaning experience for your precious titanium ring.
Cleaning Method 1 – Soap and Water Solution: The Simple Path to Titanium Ring Brilliance
This tried-and-true method is the most common and effective way to clean a titanium ring. It's quick, simple, and highly effective.
Create a Soapy Solution
Begin by filling a bowl with warm water and adding mild dish soap or jewelry cleaning solution. Stir the solution until the soap dissolves, creating a gentle yet effective cleaning elixir.
Submerge the Ring in the Solution
Place your cherished titanium ring into the soapy solution, allowing it to luxuriate in this cleansing bath for 5-10 minutes. During this time, the solution works magic, loosening any dirt or grime clinging to the ring's surface.
Rinse and Dry with a Soft Towel
Once your ring has indulged in its soapy soak, it's time to pamper it further. Use a soft cloth to scrub away any remaining dirt or grime tenderly. After the gentle scrub, rinse the ring thoroughly with warm water to ensure all soap residue is washed away. A final drying with a soft towel prevents unsightly water spots from forming.
Tips for Cleaning a Titanium Ring with Soap and Water
Here are some invaluable tips for ensuring the success of your titanium ring cleaning journey:
If your ring is soiled, consider extending the soaking time in the soapy solution beyond 10 minutes.

When scrubbing your ring, exercise caution to avoid applying excessive pressure, as this could potentially scratch the metal surface.

A toothbrush, if available, can be a valuable ally for gently scrubbing those hard-to-reach areas on the back of the ring and other intricate details.

Thoroughly rinse your ring with warm water after the scrubbing process to guarantee the complete removal of any soap residue.

Ensure the ring is meticulously dried with a soft towel to prevent the formation of water spots, allowing your titanium ring to regain its full splendor.
With these tips and this meticulous cleaning, your titanium ring will again captivate with its radiant beauty.
Cleaning Method 2 – Mild Cream Metal Polish: Restoring Titanium Ring Radiance
For dull or tarnished titanium rings, this method is highly recommended. Mild cream metal polish is key to rejuvenating your ring's shine and luster.
Prep the Surface of the Ring
Before embarking on the polishing journey, it's crucial to prepare the ring's surface. Start by cleaning the ring with a mild, soapy solution, ensuring a thorough rinse with warm water. This initial step is vital in removing any dirt or grime hindering the polishing process.
Polish the Entire Surface with a Soft Cloth
Take a small amount of mild cream metal polish and apply it to a soft cloth. With gentle determination, rub the polish onto the ring in a circular motion. Pay particular attention to areas that are dull or tarnished. Continue polishing until the entire ring gleams with a newfound brilliance.
Rinse and Dry with a Soft Towel
After the polishing process, rinse the ring meticulously with warm water to eliminate any excess polish. Once rinsed, ensure the ring is promptly dried with a soft towel.
Tips for Cleaning Titanium Rings with Mild Cream Metal Polish: Enhancing the Shine
When restoring the luster of your titanium ring, using mild cream metal polish is a splendid choice. Here are some key tips to enhance your success:
Choose the Right Polish: Opt for a mild cream metal polish. Avoid abrasive options that could inadvertently scratch the titanium, particularly if polished.

Polish Application: Apply the polish to a soft cloth, not directly onto the ring, to prevent potential scratches.

Gentle Circular Motion: When polishing, employ a circular motion, and remember that a gentle hand yields the best results.

Caution with Pressure: Avoid using excessive pressure during the polishing process, as this can lead to unintended scratches.

Rinse Thoroughly: After polishing, thoroughly rinse the ring with warm water to remove any excess polish.

Swift Drying: Ensure the ring is dried promptly with a soft towel to prevent the formation of water spots.
Frequently Asked Questions
Can I clean my titanium ring with any type of metal polish?
It's recommended to use a mild cream metal polish specifically designed for jewelry. Avoid abrasive polishes that may scratch the titanium.
How often should I clean my titanium ring?
Cleaning your titanium ring every few weeks or when you notice it has lost its shine is a good practice. However, it can vary based on your ring's exposure to environmental factors.
Can I use an ultrasonic cleaner to clean my titanium ring?
Ultrasonic cleaners are not typically recommended for titanium rings as they can be abrasive and may damage the metal or any gemstones in the ring.
What's the best way to prevent tarnish on my titanium ring?
Regular cleaning and storing your ring in a clean, dry place can help prevent tarnish. Avoid exposing it to harsh chemicals, chlorine, and extreme temperatures.
Is it safe to use a toothbrush to clean a titanium ring with metal polish?
While a soft toothbrush can be used for cleaning hard-to-reach areas, it's important to be gentle to avoid scratching the titanium.
Shining Bright – Best Practices for Your Titanium Ring
As we conclude our exploration of how to clean titanium rings, it becomes evident that maintaining Titanium's timeless appeal is a rewarding endeavor. Through gentle care and adherence to best practices, your titanium ring's luster can endure time. From the simplicity of soap and water to the transformative power of mild cream metal polish, these techniques offer a path to eternal radiance.
Remember, a well-kept type ring, regardless of whether it's titanium or even a mood ring, not only reflects your style but also symbolizes the enduring beauty of the moments it accompanies. By applying these best practices and tips, you ensure your titanium ring remains a gleaming testament to your unique elegance.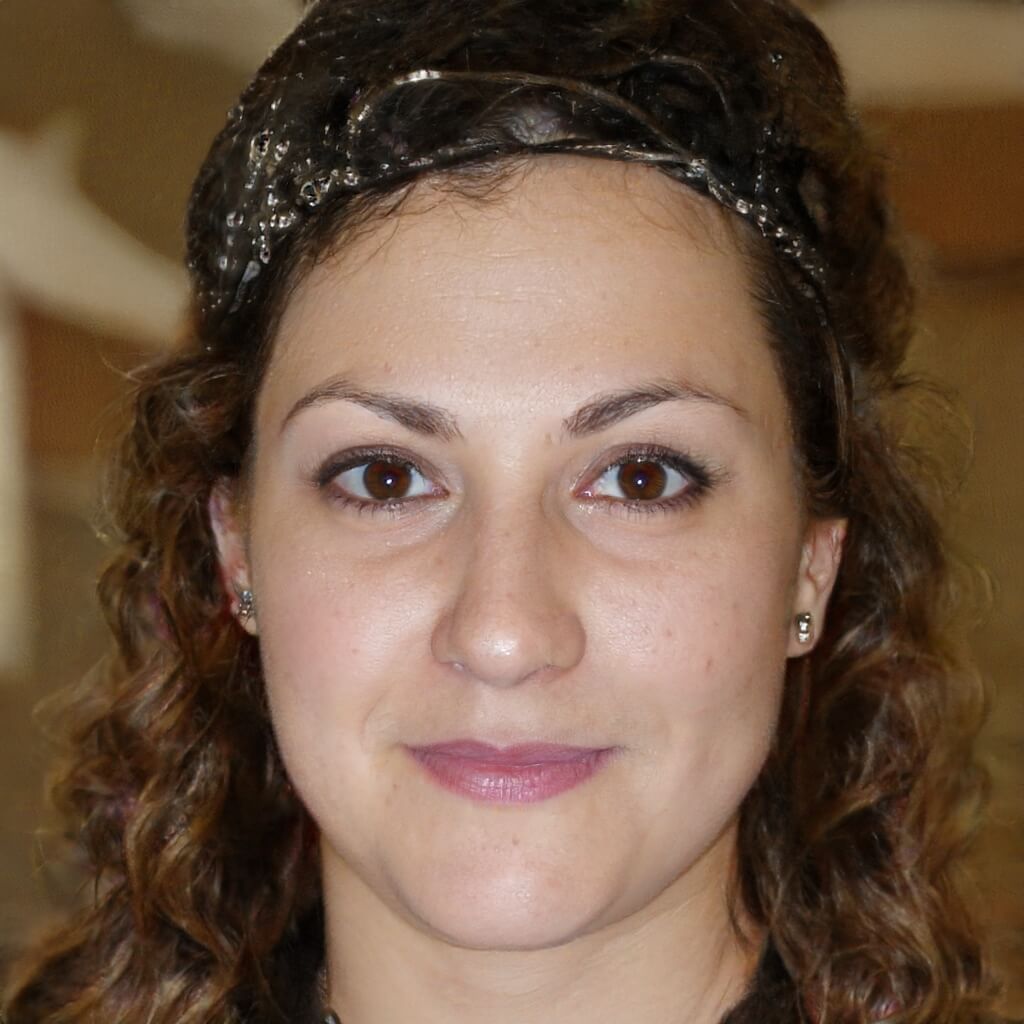 Co-Founder, Editor-In-Chief
Cynthia met Brian during one of their aid work on Typhoon Katrina, and they have been inseparable since. They both believe that Living By Example could be the best platform there is to write about subjects that will help people connect with others and give them a deeper understanding of different societies and cultures.