Preserving jewelry, be it vintage or modernly designed, necessitates effective cleaning to maintain its aesthetics and durability. The household item commonly considered for this task is alcohol. But can you clean jewelry with alcohol? In this technical exploration, we scrutinize the effectiveness and safety of alcohol as a versatile cleaning solution for your precious adornments.
Can You Clean Jewelry with Alcohol?
The question of whether you can clean jewelry with alcohol is a common one, and the answer depends on several factors. Alcohol, particularly isopropyl alcohol (commonly known as rubbing alcohol), can effectively clean certain types of jewelry, primarily those made of metals like stainless steel, titanium, and platinum. It's quick, easy, and convenient to use, and it's an effective cleaner for removing dirt, oils, and tarnishes from metal surfaces. Moreover, isopropyl alcohol is non-toxic and odorless, making it a safer and more user-friendly choice for commercial jewelry cleaners.
However, it's essential to be cautious when considering alcohol for cleaning jewelry. Alcohol may not be suitable for jewelry with delicate gemstones, organic coatings, or glued elements, as it harms appearance or integrity. Additionally, cleaning silver or gold jewelry, especially plated or delicate, can be susceptible to discoloration when exposed to alcohol. The cleaning process can also be messy, and controlling the amount used can be challenging.
The Pros of Cleaning Jewelry with Alcohol
Now, let's explore the benefits of utilizing alcohol for cleaning your jewelry:
Quick and Easy to Use
Cleaning jewelry with alcohol is a quick and convenient process. It doesn't involve any elaborate setup or waiting time, making it an ideal choice for those who want to freshen up their jewelry in a hurry. Isopropyl alcohol is typically found in most households, so you don't need to make a special trip to buy a cleaner. You can easily access it whenever the need arises. Moreover, applying alcohol is straightforward – you can dampen a cloth or cotton swab with alcohol and gently wipe your jewelry to remove dirt and grime. The simplicity of this method means you can clean your jewelry regularly, ensuring that it always looks its best.
Effective Cleaner
Alcohol, especially isopropyl alcohol, is an effective cleaner for jewelry. It's highly proficient at dissolving and removing common substances that accumulate on jewelry, such as body oils, lotions, and fingerprints. These residues can dull the shine and sparkle of your favorite pieces, but alcohol's ability to break them down and eliminate them helps restore the jewelry's original luster. Additionally, alcohol is a great choice for removing stubborn stains and tarnishes from metal surfaces. Its effectiveness in removing grime and tarnish is a testament to its cleaning capabilities, making it a trusted option for jewelry maintenance.
Safe on Most Types of Metals
Alcohol is generally considered safe for a wide range of metal jewelry. This includes popular metals like stainless steel, titanium, platinum, and even some non-precious alloys. One of the key advantages of using alcohol on these metals is that it won't rust or tarnish them. This means you can confidently clean your metal jewelry without worrying about damaging the material. The mild and non-reactive nature of alcohol makes it a versatile choice for maintaining the shine and cleanliness of your jewelry, especially when you have various metal pieces in your collection.
Non-Toxic and Odorless
Isopropyl alcohol, commonly used for cleaning jewelry, is non-toxic and virtually odorless. This makes it safer and more user-friendly than commercial jewelry cleaners, which might contain strong chemicals and produce noxious odors. The non-toxic nature of alcohol ensures that you won't be exposed to harmful fumes or substances during the cleaning process. Its lack of strong odor means you can clean your jewelry without any unpleaparticularly appealing to individuals. This character particularly appeals to individuals sensitive to strong chemical odors or who prefer a more natural and mild cleaning solution.
The Cons of Cleaning Jewelry with Alcohol
Let's examine the drawbacks and considerations when using alcohol to clean your precious jewelry.
Not Ideal for Precious Gemstones
While alcohol can be a reliable cleaner for metal jewelry, there may be better choices for jewelry that feature precious gemstones. The reason behind this limitation lies in the porous nature of many gemstones. Gemstones like emeralds, opals, pearls, and certain organic gems can absorb liquids, including alcohol. When gemstones absorb alcohol, it can lead to damage or discoloration, diminishing the overall quality and appearance of the gemstone.
Precious gemstones are often the focal point of jewelry pieces, and their value and beauty should be preserved. For this reason, it's crucial to exercise caution and use alternative cleaning methods for jewelry that includes these delicate gemstones. Consulting a professional jeweler for cleaning advice is often the safest approach when dealing with such pieces.
Can Damage Organic Coatings or Glues Used in Some Pieces of Jewelry
Certain jewelry pieces incorporate organic coatings or adhesives to secure gemstones or elements in place. These organic materials are susceptible to damage when exposed to alcohol. The alcohol's chemical properties can weaken or dissolve these coatings or glues, causing gemstones or elements to become loose or dislodged.
This issue is particularly relevant for intricate jewelry designs, vintage pieces, or custom-made items. The use of alcohol on such jewelry can be risky, potentially resulting in the need for costly repairs. In such cases, seeking professional cleaning services or using alternative cleaning methods to protect the jewelry's integrity is advisable.
It may Discolor Certain Types of Metals, Like Gold or Silver
While alcohol is generally safe for cleaning most types of metal jewelry, it is worth noting that it can harm certain metals, such as gold and silver. This is particularly true if the jewelry piece is made from lower-quality or plated versions of these metals. The alcohol may interact with the metal surface, leading to tarnishing or discoloration, which can detract from the jewelry's appearance.
To prevent potential damage to gold or silver jewelry, especially those with delicate finishes or plating, it's advisable to use alternative cleaning methods specifically designed for these metals. Such methods are less likely to affect the metal's surface and will help maintain the jewelry's shine and beauty.
Can Be Messy and Diffilt to the Amount Used
Cleaning jewelry with alcohol can sometimes be a mess, particularly when dealing with intricate or delicate pieces. Dripping excess alcohol onto jewelry or accidentally spilling it can lead to undesirable outcomes. Additionally, controlling the amount of alcohol used can be challenging, which may result in overuse and potential issues such as damage to gemstone structure.
To overcome this challenge, it's advisable to use minimal alcohol and take extra care when applying it to the jewelry. By using a soft cloth or cotton swab, you can ensure a more controlled and precise application. It's essential to exercise caution to prevent accidents and ensure the safety of your jewelry during the cleaning process.
How to Clean Your Jewelry With Alcohol Properly?
If you decide to clean your jewelry with alcohol, follow these steps for safe and effective results:
Gather Your Materials: Before you begin, ensure you have all the necessary materials. You will need isopropyl alcohol, preferably with 70% or higher concentration. Additionally, have a soft cloth or cotton swab and a small container readily available. This preparation will make the cleaning process smoother.

Dip and Wipe: Start by pouring a small amount of isopropyl alcohol into the small container. It's essential not to use excessive alcohol, as this can lead to unnecessary mess and potential damage. Gently dip the cloth or swab into the alcohol. Be sure the cloth or swab is damp but not dripping. Excess liquid can lead to an uncontrolled application, which may harm delicate components of your jewelry. Carefully wipe the jewelry's surface, paying special attention to areas with visible dirt, grime, or tarnish. Use a gentle, circular motion to ensure that the alcohol effectively dissolves and removes any contaminants.

Rinse and Dry your jewelry thoroughly with warm water after cleaning it. This step is crucial to remove any remaining alcohol residue from the surface of the jewelry. Ensure you rinse the jewelry well, as any residual alcohol can lead to unwanted discoloration or adverse reactions with other cleaning or skincare products. Once rinsed, pat the jewelry dry with a clean, dry cloth. Make sure it's completely dry before moving on to the next step.

Inspect and Polish: Inspect your jewelry to confirm that it's clean and free of dirt and contaminants. Use a specialized jewelry polishing cloth to restore its shine and lust if needed. Gently buff the surface to enhance the jewelry's overall appearance.
FAQs
Can you clean all types of jewelry with alcohol?
While alcohol is generally safe for cleaning most metal jewelry, it may not suitor jewelry with delicate gemstones, organic coatings, or glued elements. Always check for compatibility before cleaning.
Can I use any type of alcohol for cleaning jewelry?
Isopropyl alcohol, typically 70% or higher, is the safest and most common choice for cleaning jewelry. Avoid using ethyl alcohol, which may contain additives that can harm your jewelry.
How often should I clean my jewelry with alcohol?
It depends on how you wear your jewelry and the exposure to dirt and oils. A gentle cleaning every few weeks should maintain its luster.
What should I avoid when cleaning jewelry with alcohol?
Avoid using excessive alcohol, harsh scrubbing, or abrasive materials that can scratch or damage your jewelry.
Final Verdict: Can you clean jewelry with alcohol?
While alcohol can be an effective and convenient cleaning option for many metal jewelry pieces, it's essential to be aware of its limitations. It's not suitable for all types of jewelry, particularly those with delicate gemstones, organic coatings, or glued elements.
If you clean your jewelry with alcohol, follow the proper steps and precautions to avoid potential damage. Always consider the material and structure of your jewelry, and ensure the safety of your jewelry during the cleaning process. If in doubt, consult a professional jeweler for guidance. Ultimately, the decision to use alcohol for jewelry cleaning depends on the specific pieces you own and your comfort level with the process.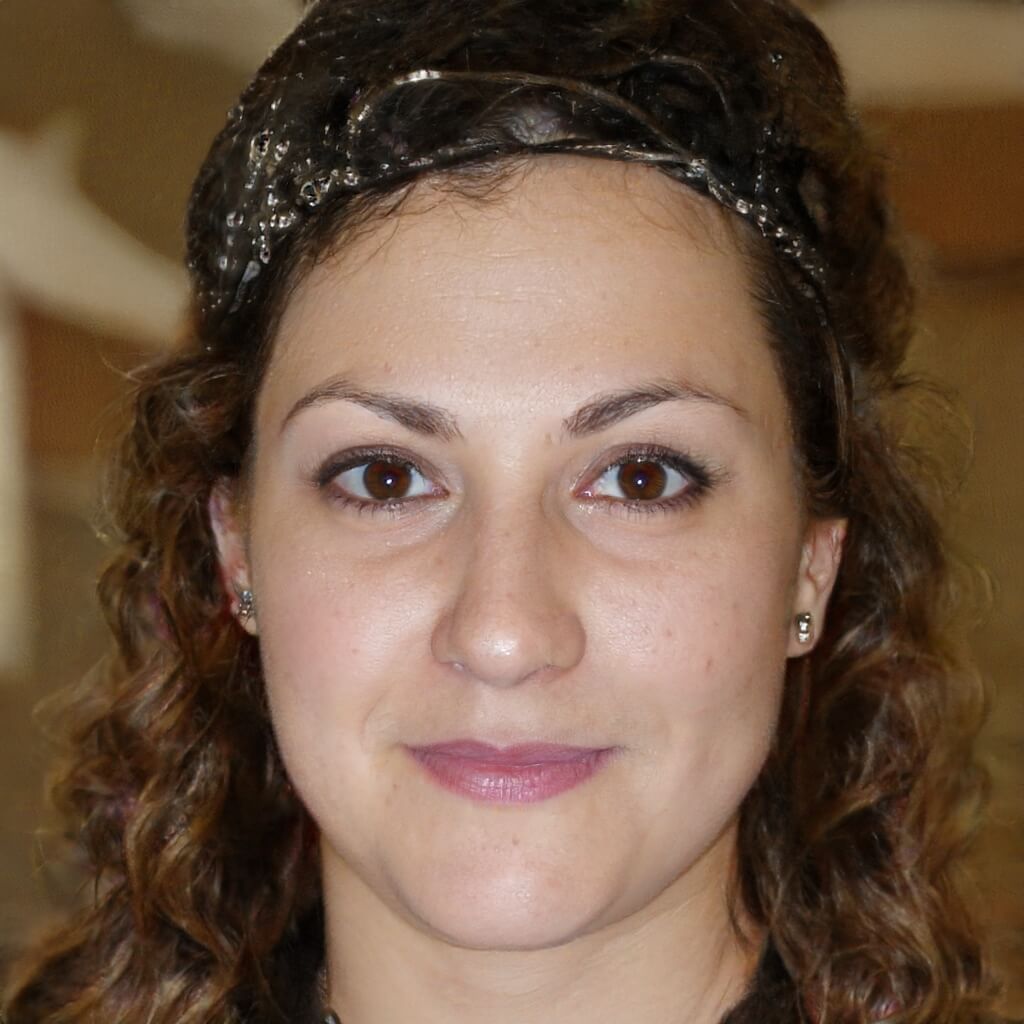 Co-Founder, Editor-In-Chief
Cynthia met Brian during one of their aid work on Typhoon Katrina, and they have been inseparable since. They both believe that Living By Example could be the best platform there is to write about subjects that will help people connect with others and give them a deeper understanding of different societies and cultures.