When it comes to cleaning jewelry, many people rely on commercial cleaners or professional services. However, these options can be expensive and may contain harsh chemicals that can potentially damage your precious pieces. Thankfully, there is a lesser-known secret that can save you both time and money – ammonia.
While ammonia may not be the first thing that comes to mind when you think of jewelry cleaning, the versatile household cleaner can actually work wonders in restoring the shine and brilliance that your jewelry has lost over time.
But since it is a powerful cleaning solution, using ammonia to clean jewelry comes with its own set of directions and precautions. In this article, let's discuss the ins and outs of using ammonia for jewelry care so you can conveniently revitalize your precious pieces while ensuring their longevity.
What is Ammonia?
Ammonia, represented by the chemical formula NH3, is a colorless gas distinguished by its sharp, pungent odor. It's commonly used in diluted form for household cleaning, with concentrations typically around 5-10% in water. This household ammonia is a versatile cleaner, adept at breaking down grime and organic matter thanks to its alkaline properties, which saponify fats and oils, effectively turning them into soap for easier removal.
Aside from household cleaning, ammonia plays a crucial role in agriculture and industry. It's a key component in fertilizer production due to its nitrogen content, and its ability to clean without leaving residue makes it invaluable in water treatment processes. In the context of jewelry cleaning, ammonia's strength in removing accumulated oils and residues restores the shine to metal and precious stones, although its potency demands careful handling.
Despite its benefits, ammonia requires cautious use. It's a corrosive substance, and direct contact or inhalation of the fumes can irritate the skin, eyes, and respiratory tract. Thus, when using ammonia, it's important to wear gloves, work in well-ventilated areas, and adhere to safety guidelines to mitigate health risks. This combination of effectiveness and the need for careful handling makes ammonia a noteworthy option in various applications, from everyday cleaning tasks to specialized care for valuables like jewelry.
Why Clean Jewelry with Ammonia?
Ammonia's reputation as a powerful jewelry cleaner stems from several of its innate properties. For starters, the compound's alkaline nature makes it adept at breaking down and dissolving organic residues. These residues, which often result from daily wear, include substances like natural skin oils, creams, perfumes, and even the pollutants from our environment. Over time, these can dull the appearance of jewelry, robbing gems and metals of their natural luster.
When applied correctly, ammonia doesn't just remove these impurities but does so gently, ensuring the underlying metal or gemstone remains unscathed. For metals like gold and silver, this is especially important, as some cleaning agents can be too abrasive and leave micro-scratches that diminish their shine. Similarly, for gemstones like diamonds, which often gather dirt in their settings or on their facets, ammonia can restore their brilliant reflectivity without compromising their structure.
Yet, while ammonia's benefits for jewelry cleaning are clear, its power can't be underestimated. Just as it can dissolve unwanted grime, incorrect or prolonged exposure can lead to potential discoloration or structural changes in certain softer gemstones or delicate settings. It is this dual nature of ammonia – both as a restorative agent and a powerful chemical – that underscores the importance of informed use.
Types of Jewelry That Can Be Cleaned with Ammonia
Ammonia, due to its potent cleaning properties, can be a valuable agent for various types of jewelry, but understanding each type's compatibility with ammonia is crucial to prevent potential damage.
Gold Jewelry
Solid gold jewelry is well-suited for cleaning with ammonia, particularly because of its resilience to corrosion and chemical reactions. Ammonia solution effectively breaks down the grimy build-up that dulls the surface, often tucked away in intricate designs or clasps. This not only revives the gold's natural luster but does so without scratching or degrading the metal's quality.
Silver Jewelry
While ammonia can restore shine to silver jewelry by removing tarnish and build-up, it should be utilized sparingly. Silver, especially antique or oxidized pieces, can be sensitive to strong chemicals, and ammonia might strip away intentionally placed patinas or cause surface damage. Thus, it's recommended for use only on modern silver pieces and with minimal frequency.
Sterling Silver
Similar precautions apply to sterling silver, an alloy containing other metals, making it more prone to damage when exposed to harsh chemicals. Occasional cleaning with a diluted ammonia solution can help maintain its shine, but frequent exposure should be avoided to preserve the metal's integrity.
Loose Stones
Hard gemstones like diamonds, rubies, and sapphires benefit significantly from an ammonia clean. The solution works wonders on these stones, dissolving accumulated oils and dirt, especially in hard-to-clean areas around prongs and settings, and restoring their original brilliance and sparkle.
Soft Stones
Ammonia is not a universal cleaner for all gemstones. Softer, more porous stones such as pearls, opals, turquoise, and amber should never be cleaned with ammonia. These gemstones can absorb the solution, leading to discoloration, loss of sheen, or even structural damage like cracking and crazing.
Preparing to Clean Jewelry with Ammonia
Before you start the process of cleaning your jewelry with ammonia, it's crucial to prepare your workspace and gather all necessary materials for the task. You'll need:
Ammonia: Ensure you're using regular household ammonia, which is typically a 5-10% solution.

Water: Have clean, lukewarm water ready for both the cleaning solution and rinsing.

A soft-bristle brush: Something gentle enough not to scratch your jewelry, like a baby toothbrush.

A bowl: This is for mixing your cleaning solution.

A soft, lint-free cloth: Necessary for drying your jewelry without leaving behind any residue.

Rubber gloves: Ammonia can be harsh on the skin, so protecting your hands is essential.

Well-ventilated area: Ammonia's fumes can be strong and potentially hazardous, so make sure the area is airy or work near an open window.
How to Use Ammonia to Clean Jewelry
Preparation of Cleaning Solution: Create a diluted cleaning solution using one-part ammonia to six parts water. The dilution is vital as concentrated ammonia can be too harsh on jewelry, potentially causing discoloration or damage. Always ensure you use cold or room-temperature water, as hot water can react with the ammonia fumes.

Brief Soaking: Submerge the jewelry in the ammonia solution, letting it soak for no more than one minute. Ammonia works quickly to break down grime, and a prolonged soak is unnecessary and could risk damage to the jewelry, especially if it includes gemstones that are sensitive to chemicals or heat.

Gentle Scrubbing: After the quick soak, take a soft-bristle brush (a toothbrush can work well for this purpose) and gently scrub the jewelry. Pay special attention to crevices and settings where dirt and oils can accumulate. Remember, the goal is to remove dirt without damaging the piece, so gentle pressure should be applied.

Thorough Rinsing: Immediately after scrubbing, rinse the jewelry under running water. It's crucial to remove all traces of the ammonia solution to prevent any chemical residue from lingering on the jewelry, which could cause skin reactions or future tarnishing.

Drying: Once thoroughly rinsed, dry the pieces with a soft, lint-free cloth. Pat the jewelry dry instead of rubbing to avoid scratching. After removing the excess water, let the jewelry air-dry completely on a clean, dry towel or a drying rack. This ensures any hidden moisture in crevices or settings has the chance to evaporate.
FAQs About Cleaning Jewelry with Ammonia
Can ammonia harm my jewelry if left soaked for too long?
Yes, ammonia is a strong chemical that can damage certain materials if the jewelry is left to soak for too long. It's recommended to submerge jewelry in an ammonia solution for no more than one minute to prevent potential damage.
Is it safe to clean jewelry with gemstones using an ammonia solution?
It depends on the gemstone. Hard gemstones like diamonds, rubies, and sapphires can be safely cleaned with ammonia. However, ammonia should never be used on softer, porous stones like pearls, opals, or turquoise, as it can cause discoloration, loss of shine, or structural damage.
Can I use any kind of ammonia to clean my jewelry?
No, you should use only regular household ammonia, which is typically a 5-10% solution. Industrial-strength ammonia is too concentrated and can damage your jewelry.
How often can I clean my jewelry with ammonia?
It's best to limit the use of ammonia for jewelry cleaning to occasional use. Frequent exposure to ammonia can weaken the metal and gemstones, especially if they're part of delicate designs or antique pieces.
What should I do if my skin gets irritated while using ammonia?
If ammonia comes into contact with your skin, immediately rinse the affected area with plenty of water. If irritation persists, seek medical attention. Always use rubber gloves as a precaution when handling ammonia to prevent skin contact.
Conclusion: The Dual Effect of Ammonia on Jewelry
Utilizing ammonia to clean jewelry can result in beautifully clean and restored pieces, but it's not without its risks. It's vital to follow the proper guidelines and precautions when using ammonia, as it's a powerful chemical that can cause damage if misused. By understanding the types of jewelry that are safe to clean with ammonia and following the recommended process, you can ensure your precious items remain in top condition for years to come. Remember, if in doubt, especially for high-value or antique items, consult a professional jeweler.
Discover the fascinating world of emotions as expressed through colors with our comprehensive mood color chart. Dive into the colorful spectrum of emotions now, and let the colors speak more than words ever could!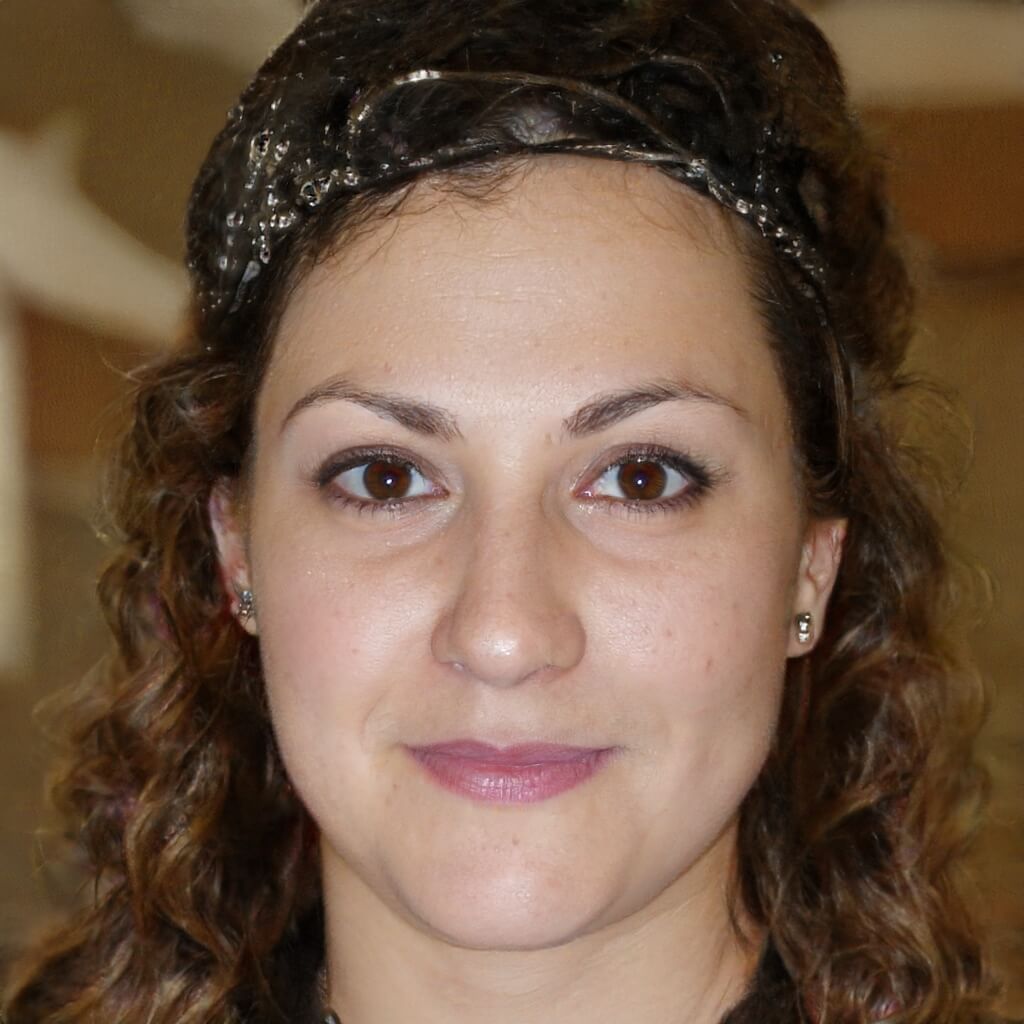 Co-Founder, Editor-In-Chief
Cynthia met Brian during one of their aid work on Typhoon Katrina, and they have been inseparable since. They both believe that Living By Example could be the best platform there is to write about subjects that will help people connect with others and give them a deeper understanding of different societies and cultures.