Gold jewelry has a timeless appeal, symbolizing luxury, status, and style for centuries. Among the various gold alloys available, 14K gold is a popular choice for jewelry and an economical way to start a life. Its unique blend of durability and affordability makes it a sought-after option for adorning oneself with elegance. Regular cleaning is essential to maintain the radiant sparkle of your cherished 14K gold pieces. This blog aims to be your guide in preserving the luster and beauty of your precious jewelry. We will explore various cleaning methods, from the gentle and routine to the more intensive, along with essential tips for keeping your 14K gold jewelry shining brilliantly.
What is 14K Gold?
Before we dive into cleaning, let's understand what 14K gold is. 14K gold, or 14 karat gold, is a gold alloy containing 58.3% pure gold and 41.7% other metals, typically copper and silver. This combination gives 14K gold its distinctive color and durability, making it a popular choice for jewelry. Now that we understand what 14K gold is, let's explore the importance of keeping it clean.
Why Should You Clean 14K Gold?
Cleaning your 14K gold jewelry is not merely a matter of aesthetics; it's a matter of preservation and hygiene.
Preservation of Beauty: Over time, your 14K gold jewelry can accumulate oils, sweat, and dust from everyday wear. These particles can adhere to the surface, dulling its luster. Regular cleaning removes this buildup and maintains the jewelry's radiant shine.

Prevention of Tarnish: Gold jewelry, including 14K gold, can tarnish due to exposure to environmental factors, such as pollutants in the air, moisture, or chemicals. Tarnish is a natural occurrence, but proper cleaning can help prevent or remove it. Refrain from cleaning can lead to tarnish that is more challenging to remove.

Longevity: Regular cleaning isn't just about looks; it's about ensuring the longevity of your jewelry. When you clean your 14K gold pieces, you help prevent the corrosion or degradation of the metal. This means your jewelry will stay pristine for years to come, and you'll be able to pass it down to future generations.

Hygiene: Beyond the aesthetics, clean jewelry is more hygienic. Oils, sweat, and bacteria can accumulate on the surface of your jewelry, creating an environment that's less than ideal for something you wear close to your skin. Cleaning your jewelry keeps it both beautiful and clean.
Benefits of Regular Cleaning
Regularly cleaning your 14K gold jewelry offers many advantages beyond the immediate visual impact.
Tarnish Prevention: One of the most significant benefits of regular cleaning is tarnish prevention. Tarnish, a dull discoloration on the surface of the metal can be caused by exposure to air, moisture, or certain substances. Cleaning your jewelry removes these tarnish-causing agents and maintains its brilliant appearance.

Corrosion Protection: Cleaning also protects your jewelry from corrosion. This is particularly important if your jewelry comes into contact with chemicals like perfumes, lotions, or cleaning agents. These substances can react with the metals in your jewelry, leading to corrosion. Regular cleaning removes any residues that could contribute to this process.

Gemstone Care: Many pieces of 14K gold jewelry incorporate gemstones, often requiring special care. Regular cleaning can help you detect loose or damaged stones, ensuring they are promptly repaired or replaced. It also keeps the settings around gemstones clean, allowing them to shine at their best.

Enhanced Appearance: Clean jewelry simply looks better. Regular cleaning helps maintain the gold's vibrancy and the brilliance of any gemstone. This means your jewelry always looks its best and complements your overall appearance.

Increased Lifespan: By preventing tarnish, corrosion, and other forms of damage, regular cleaning significantly extends the lifespan of your 14K gold jewelry. This can save you money in the long run, as you won't need to replace or repair your pieces as frequently.
Preparation
To effectively clean your 14K gold jewelry, proper preparation is crucial. Let's go over the essential steps to get started.
Gather Necessary Supplies
Before you begin, make sure you have the right tools at your disposal. You'll need a soft cloth, a soft toothbrush or brush, mild liquid dish soap, lukewarm water, and a jewelry cleaner suitable for gold. Having these supplies on hand ensures a safe and efficient cleaning process.
Identify Jewelry Type and Metal Content
Different jewelry pieces may require distinct cleaning approaches. Some may have gemstones or delicate components that demand special care. Knowing your jewelry's metal content and specific characteristics will help you determine the most appropriate cleaning method,
Mild Cleaning Methods
For routine cleaning, employing gentle methods is key to ensuring your 14K gold jewelry stays in pristine condition without any harm. These methods effectively remove surface dirt and are generally safe for most types of jewelry.
Use Lukewarm Water and Soft Cloth
One of the simplest and safest ways to clean your 14K gold jewelry is by using lukewarm water and a soft cloth. Here's how it works:
Soaking: Begin by filling a small bowl with lukewarm water. Lukewarm water is gentle enough not to damage the gold but warm enough to help loosen dirt and grime. Submerge your jewelry in the water for a few minutes to allow the dirt to soften.

Gentle Wiping: After soaking, gently wipe the jewelry with a soft cloth, such as a microfiber or lint-free cloth. Ensure that you cover all surfaces, including crevices and edges. The soft cloth is crucial as it won't scratch the gold's surface.

Rinsing and Drying: After wiping, rinse your jewelry with clean water to remove any remaining residue, and pat it dry with a clean, dry towel.
Soapy Water with a Soft Toothbrush or Soft Brush
For jewelry that requires a bit more attention due to slightly stubborn dirt or intricate patterns, a soapy water solution with mild liquid dish soap can be highly effective. Here's how to use it:
Create the Solution: Mix a few drops of mild liquid dish soap with warm water in a small bowl. Ensure it's not too hot or cold, as extreme temperatures can affect the jewelry.

Dip and Gently Scrub: Dip a soft toothbrush or brush into the soapy water solution. Gently scrub your jewelry, paying close attention to crevices, intricate details, and hard-to-reach areas. The bristles of a soft toothbrush or brush effectively dislodge dirt without scratching the metal.

Rinse Thoroughly: After cleaning, rinse your jewelry thoroughly under clean, lukewarm water to remove any soap residue.

Dry Properly: Pat your jewelry dry with a clean cloth to avoid water spots or mineral deposits.
Liquid Dish Soap and Cold Water Solution
In cases where dirt or oils are more persistent, a solution of liquid dish soap and cold water can be highly effective without being harsh on your jewelry:
Prepare the Solution: Mix a few drops of liquid dish soap with cold water in a small bowl. Cold water is used to avoid any potential damage to the metal.

Soak and Gently Scrub: Submerge your jewelry in the soapy cold water solution and gently scrub using a soft brush. Be thorough, especially in areas where dirt is more stubborn.

Rinse: Rinse your jewelry under cold running water to remove any soap residue.

Pat Dry: Use a clean, dry cloth to pat your jewelry dry. This ensures your jewelry doesn't air dry, potentially leaving water spots.
Jewelry Cleaner Solutions with Unknown Ingredients
When using commercial jewelry cleaner solutions with unknown ingredients, it's important to exercise caution:
Read the Label: Carefully read the label of the jewelry cleaner solution to check for any specific instructions or warnings. Ensure it's suitable for cleaning 14K gold.

Follow Instructions: Always follow the manufacturer's instructions precisely. Some cleaners may have specific usage guidelines that you need to adhere to for safe and effective cleaning.

Test on a Small Area: If you are still determining the cleaner's compatibility with your jewelry, consider testing it on a small, inconspicuous area first to ensure it doesn't cause any adverse reactions.
More Intensive Cleaning Methods
Sometimes, your 14K gold jewelry might require more intensive cleaning methods when it's heavily tarnished or exceptionally dirty. These methods are effective for removing stubborn dirt and grime, but they should be used cautiously and are unsuitable for all types of jewelry.
Warm or Hot Water with a Soft Cloth
Using warm or hot water is an effective way to dissolve tough grime. Here's how to do it:
Soak the Jewelry: Mix a small bowl with warm or hot water. Submerge your jewelry in the water, allowing it to soak for a few minutes. The heat of the water helps soften and loosen the dirt.

Gentle Wiping: Gently wipe the jewelry with a soft cloth after soaking. Ensure that you cover all surfaces, including crevices and edges. The heat of the water, combined with the soft cloth, aids in dislodging stubborn grime.

Rinsing and Drying: After wiping, rinse your jewelry with clean water to remove any remaining residue, and pat it dry with a clean, dry towel.
Boiling Water and Soft Towel Wrap Method
This method is suitable for intricate jewelry with complex designs and tight corners. Here's how it works:
Boil Water: Boil water and place your jewelry in a heat-resistant container.

Pour Boiling Water: Carefully pour the boiling water over the jewelry, covering all areas. This will help dissolve dirt and grime.

Wrap in a Towel: Once the water has cooled slightly, wrap the jewelry in a soft, clean towel.

Gently Pat and Rub: Gently pat and rub the jewelry through the towel to remove the loosened dirt and grime. Be careful not to use excessive force, especially if your jewelry has delicate or intricate components.

Allow to Air Dry: After cleaning, allow your jewelry to air dry completely before storing it. Avoid exposing it to direct heat sources. While some jewelry thrives on sunlight and amplifies its positive energy, others are sensitive to thermal shock and may be affected negatively.
Harsh Chemicals, Such as Ammonia or Bleach
It's essential to avoid using harsh chemicals like ammonia or bleach on your 14K gold jewelry. These substances can cause irreparable damage to both the metal and any accompanying gemstones. Harsh chemicals can strip away the gold's luster and affect the piece's structural integrity. Always stick to gentler cleaning methods to protect your precious jewelry.
FAQs
How often should I clean my 14K gold jewelry?
It's advisable to clean your 14K gold jewelry every few weeks to prevent tarnish and maintain its shine. More frequently worn pieces may require more regular cleaning.
Can I clean 14K gold with toothpaste?
Toothpaste can be abrasive and may scratch the surface of your jewelry. Sticking to the mild cleaning methods mentioned in this guide for safe and effective cleaning is best.
Is ultrasonic cleaning safe for 14K gold?
Ultrasonic cleaners can be safe for 14K gold, but using them cautiously is crucial. Some gemstones and metals may not withstand ultrasonic cleaning. Consult a jeweler or the jewelry manufacturer for guidance.
A Sparkling Future for Your 14K Gold Jewelry
Knowing how to clean 14K gold jewelry is essential to maintain its beauty and longevity. Regular cleaning using the methods outlined in this guide will help your cherished pieces shine brilliantly. Whether you opt for mild or intensive cleaning, always prioritize the safety and integrity of your jewelry. By following these practices, you can ensure your 14K gold jewelry continues to gleam for years.
You're not just holding a metal or a stone when you hold jewelry. You're embracing history, geology, and the intricate dance of market forces. But it's not the only factor that affects its value. That is why jewelry experts formulated standards for assessing economic value, which affects all types of jewelry, even those embedded with stones. It is a mere weight measure, and the true essence of that lies in its inherent characteristics.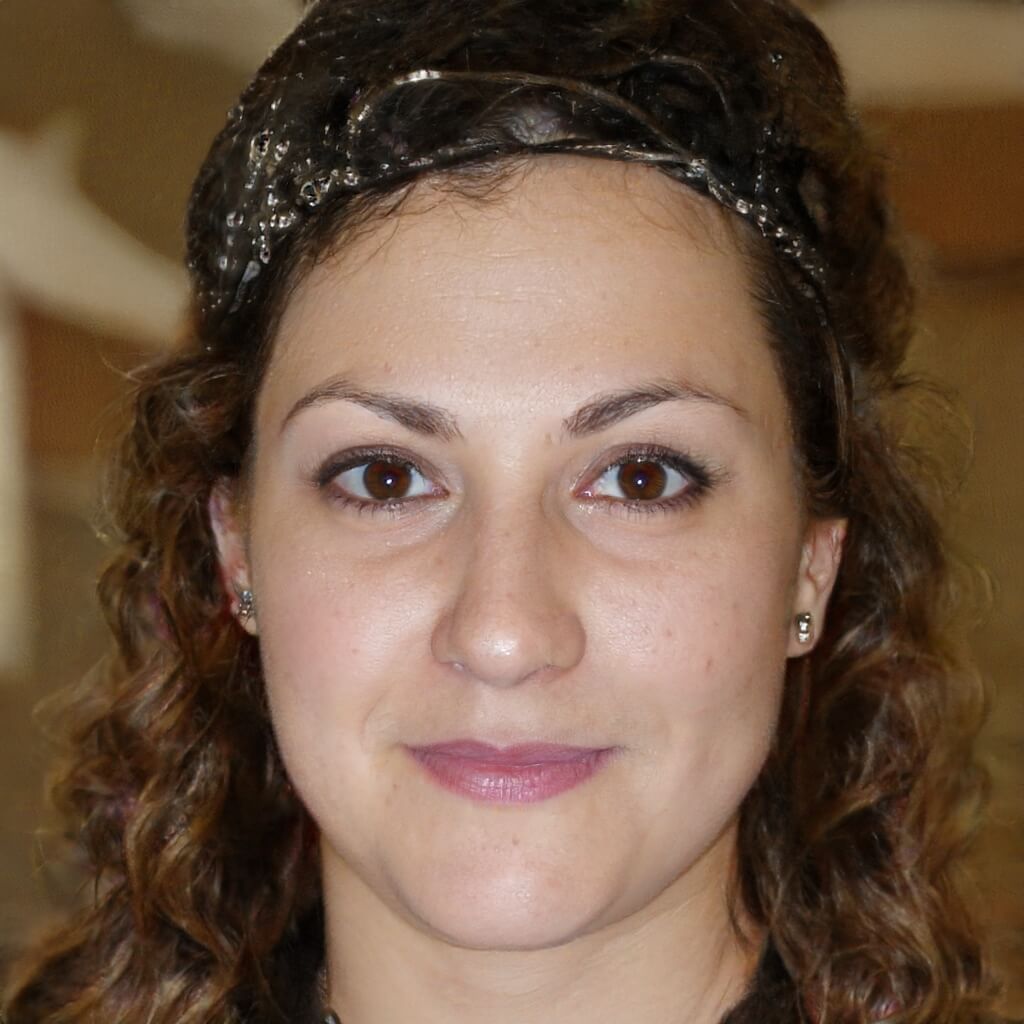 Co-Founder, Editor-In-Chief
Cynthia met Brian during one of their aid work on Typhoon Katrina, and they have been inseparable since. They both believe that Living By Example could be the best platform there is to write about subjects that will help people connect with others and give them a deeper understanding of different societies and cultures.