If you are facing challenges and hard times, rather than allowing it to trample you, you can use it as an opportunity to build up yourself. Troublesome and stressful as they are, challenges can actually stimulate growth and aid in self-development, where good and prosperous times fail to do so. We talked to the experts who explained why challenges are important in life;
Emily Cooper is the Founder and General Director of Oliver Wicks. According to Emily…
I have experienced my fair share of challenges and setbacks in both my personal and professional life. I look at challenges as a way to hone one's strength and also as a reminder to always be grateful and appreciative of the better days. It is impossible for life to always go the way we want to. There are just inevitable circumstances and a lot of things beyond our control. Challenges teach us to become braver and more resilient. The ability to overcome challenges also brings forth a sense of confidence that isn't found anywhere else. Do not be afraid of life's curveballs. Treat every challenge as an important learning, and always believe in your power to overcome it. As the famous proverb goes, "fall down seven times, stand up eight."
Axel Hernborg is a travel researcher extraordinaire, an exploration enthusiast, a wanderer, and the CEO of Tripplo. According to Axel…
Learning is a part of human life, and it comes with challenges and solving them. When you pass one challenge, it gives you self-confidence and self-worth that you can pass anything. If you don't run away from it, it has the potential to make you stronger, resistant, and mature fast. It gives you the power to face anything in life without fearing it. Also, it makes you smarter and wiser. Hence, without challenge, your life has no meaning.
Muhammad Atif, from goreview.com.au. He is a creative content and copywriter, mainly writing SEO-friendly articles and blogs for various websites.  According to Muhammad…
You cannot grow if you don't have another challenge in your life. Let me give you an example, suppose you are the richest man in the world. You own every company in the world. You don't have any competitors. So what is the purpose of your life? You have done anything possible again and again; now what? You cannot learn anything new.
What if there is someone who is as capable as you and trying to overcome your legacy? You will accept the challenge and start working hard again and learn from your competitor the new tricks he is using. See, when a challenge comes, we become a better version of ourselves.
The most needed initial push is what a challenge provides. Like when my friend's father died, he was forced to go to work and provide for his family at an early age. Now he owns a company. We all are doing well but not at his level as he has a lot of experience in his field. He started working before all of us.
Clara Lawson is an experienced Medical Doctor who has been working with usahemp.com since the establishment of the company to guide people regarding hemp-derived CBD and its potential health benefits correctly. According to Clara…
Challenges are extremely important for one's life for many reasons. Firstly, challenges and tough times unveil your potential and willpower that you might not be aware of before. Regardless of the outcome of any challenge or struggle, you come across new experiences and lessons that strengthen your personal growth.
Challenges also make you smarter, stronger, wise, humble, and a very kind person. Also, they cultivate an attitude of gratitude and appreciation within you. During hard times, a person realizes all the things that he used to take for granted, and therefore, he becomes more grateful to life and God.
In addition, another benefit of challenges is that they clarify what you really want in your life; they draw a clear difference between what's necessary for your life and what's not. And when you achieve something after facing challenges and hurdles, your achievements become sweeter and unforgettable.
April Jamison is the founder of the popular magazine-style blog DIYbunker, and Woof! It's Zelda. According to April…
Depending on our outlook, challenges can make or break us. If we approach a challenge with trepidation, then it becomes a chore to be avoided. Choosing the option of evasion causes us to miss out on an opportunity that may have been rewarding in some way.
Challenges should be viewed as an opportunity to learn something new about yourself and your abilities. Sometimes you will succeed; other times, you may fail. But even a momentary victory or setback may be the foundation for future growth and development.
A common complaint of those facing a challenge is, It's just too hard! Whether it is a talent or career they want to pursue, learning a new skill, or something as trivial as losing weight, people tend to back out when they perceive it is beyond their ability.
But what if you succeed? What if, despite your fears and misgivings, you do complete that difficult task or project? If you had not tried in the first place, how would you know that success was possible? The answer is obvious – by attempting to meet the challenge, some degree of success becomes a real possibility.
A challenge can also take the form of a personal problem. You could choose to avoid it and thus make no effort to deal with the situation, but again this will only perpetuate any bad feelings about yourself or your circumstances. A way of confronting this type of challenge is by learning something new about yourself through self-analysis.
You may not overcome the entire problem, but you will discover strengths and abilities that you never knew were there.
Daivat Dholakia is the VP of Operations Essenvia. According to Daivat…
In my experience, facing challenges has provided me with two main things – the opportunity to learn and grow and the motivation to try even harder. When we live our lives with no challenges whatsoever, we become complacent. There's no need to improve or work harder because everything is fine the way it is.
However, when we are presented with challenges, we are forced to make some kind of change in order to get through it. These times, though often difficult, provide the opportunity to become more self-aware. Self-awareness helps us learn what our strengths and weaknesses are, and we can take that information and work on improving ourselves. Plus, no one wants to go through the same challenge twice, so they often give us the motivation to try harder so that we never have to face the same challenge again.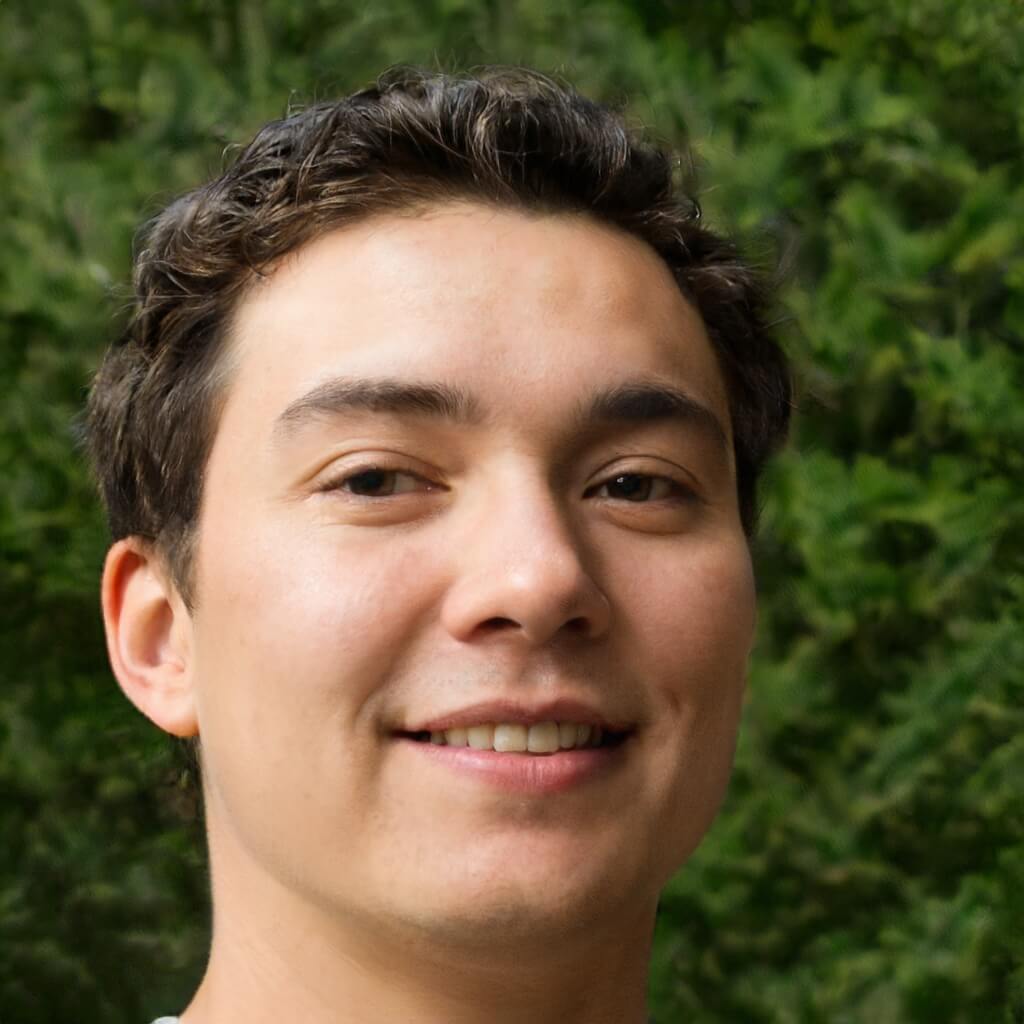 Founder/CEO
Brian formed Living By Examplealongside Cynthia after working for two decades alongside international institutions for humanitarian aids and other efforts worldwide, may it be catastrophes made by men or nature. Brian built Living By Examplewith the hopes of bringing more cultural diversity across the internet.
He primarily writes amazing stories about cultures and shares different ideals with our readers through his stories. He believes that people empowerment is important especially during these trying times.